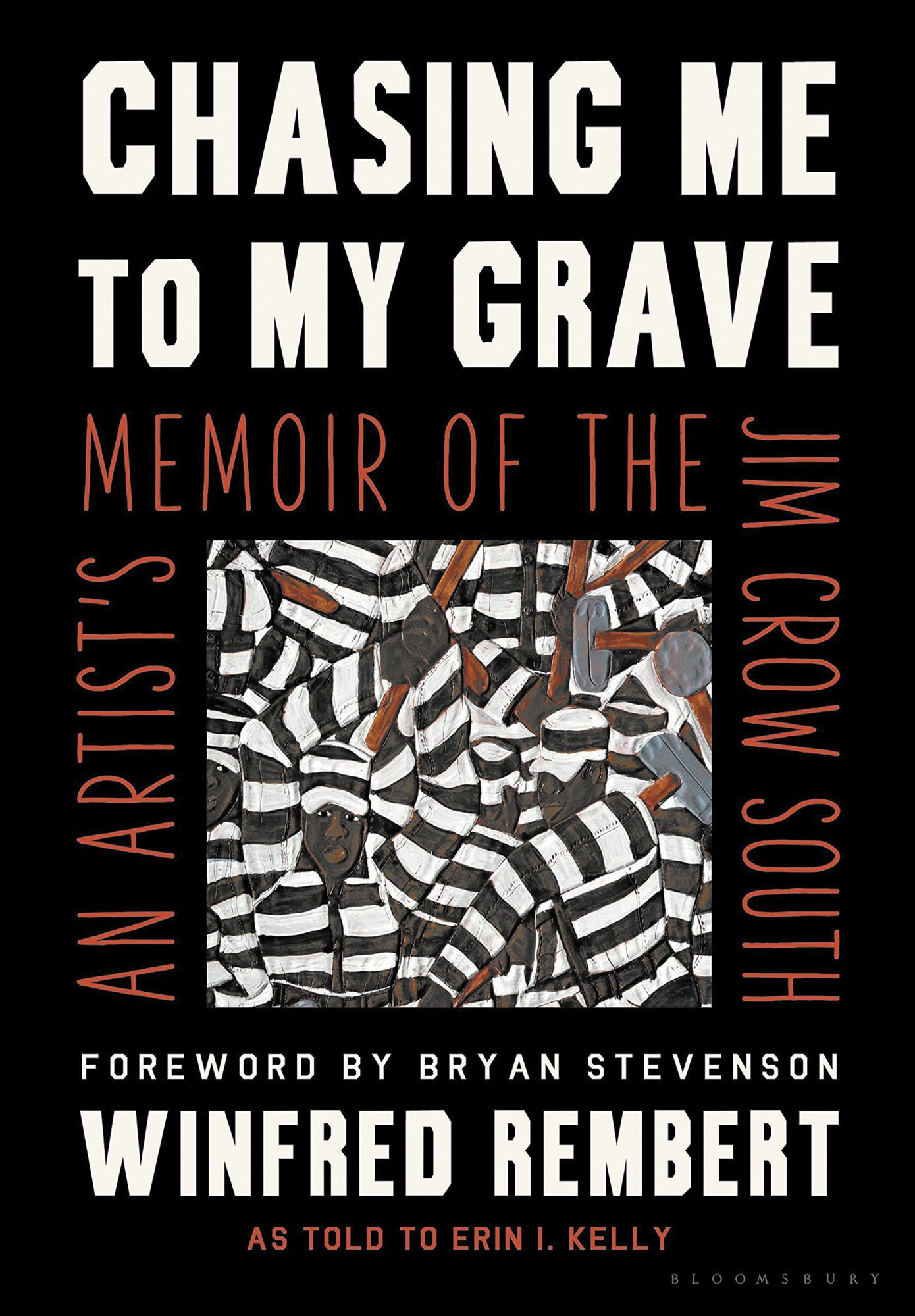 Book Club
By Hana Zittel
Published Issue 096, December 2021
Chasing Me To My Grave: An Artist's Memoir of the Jim Crow South by Winfred Rembert as told to Erin I. Kelly (2021)
The collected words of Winfred Rembert by Erin I. Kelly captures the heart wrenching journey of a young man from a field worker in Georgia into a breathtaking leatherwork artist. 
Rembert began life in Cuthbert, Georgia raised by his aunt who he called Mama, and speaks to this experience by stating, "The cotton field was the first thing in my life. The very first thing I remember. You know, kids look up and the face they see is their parents? Looking up at his parents is the first thing a child is supposed to remember. Not me. It seemed like I opened my eyes to cotton. I remember the cotton over the top of Mama."
At 13 years old, Rembert ran away from this life to Hamilton Avenue, a bustling street lined with juke joints and businesses. "It was a place for Black people. Everything on Hamilton Avenue was Black — except the cemetery, which was a White folks' cemetery — and I never knew Black folks could have businesses." Rembert got hired to run a poolroom, where he was introduced to the Civil Rights Movement. 
During a demonstration, white people showed up with guns, scattering the crowd. Rembert took off, running down a narrow street and saw two men coming for him with shotguns. He found a car with keys in the ignition and escaped, eventually driving the car into a ditch, getting caught and arrested. Rembert sat in jail for weeks leading to a full year without official charges. 
Eventually he stuffed up the toilet, forcing the deputy to come into the cell, where the deputy proceeded to kick him again and again in the face. When Rembert decided to fight back, he took the deputy's gun and escaped. This escape led to one of the most harrowing and horrifying scenes of Rembert's life when a mob tortures and attempts to lynch him. Surviving this event, ended Rembert in prison on a chain gang, where he stayed until 1974.
Winfred Rembert's life is so full of painful, beautiful characters and scenes, of which the previously described are just a small snippet. Encouraged by his wife Patsy, Rembert began putting his stories down on leather creating full color images of life on Hamilton Avenue, time incarcerated on the chain gang, and all the vibrant people he met along the way. This collection is a vital introduction to this powerful artist who passed away in 2021, encapsulating his unforgettable story and important artwork.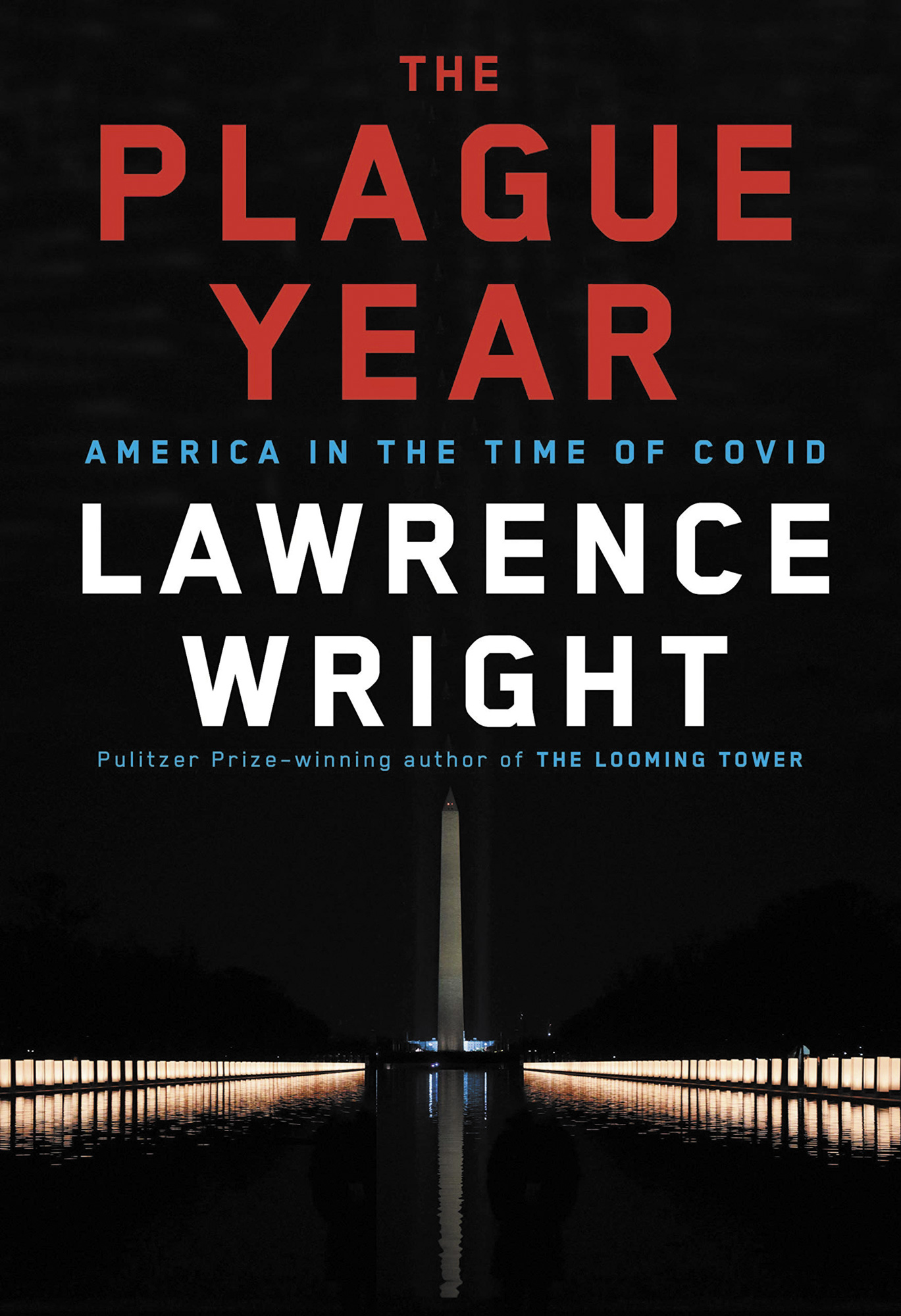 The Plague Year: America in the Time of Covid by Lawrence Wright (2021)
The thought of reliving the early days, and years, of the pandemic might seem excessively horrible. The idea of trying to process trauma while we are still very much living through rise after rise of new cases, variants, and devastation is ambitious at best, but Lawrence Wright has sought to capture these moments in his newest nonfiction. 
The Plague Year oddly comes on the heels of Wright's previous fiction, The End of October, a "medical thriller" that came out in April of 2020, imagining the havoc wrecked by a virus, written before Wright could have known what was about to unfold. In The Plague Year, Wright provides a time capsule of the disgraceful decision-making, willful ignorance, and captures the absolute devastation some American political leaders and government officials wreaked on people suffering through the unknown. 
Wright highlights individual stories and actors throughout the pandemic, and gives detailed views into the lives of everyday folks who would bear the brunt of the largest harm caused by inept decision-makers, and reminds us in detail of the heroic medical community that continue to problem-solve and show up to combat this disease. This investigation highlights the timeline of the pandemic in a way only books can, where we get to slow down and truly try to comprehend all the mistakes made along the way to get us where we are blended with history and in-depth reporting. 
Though it takes a strong stomach to read through this trauma right now, this book shines the light where it should be, on the people who suffered and came to the aid of their fellow humans juxtaposed with the horrifying mistakes and willfully harmful decisions made by those in power. 
---
Hana Zittel is a librarian at the Denver Public Library in addition to being a librarian at the Denver Zine Librarian. She grew up in Steamboat Springs, Colorado and pretty much just likes being outside with her pup when she has some free time, and reading, that might have been assumed though.
Check out Hana's November Book reviews here or head to our Explore section to see more of her past Book Club selections.