Book Club
Hana Zittel
Published Issue 092, August 2021
Maxwell's Demon by Steven Hall (2021)
"…Why knocks an angel in Bethlehem?"
Thomas Quinn receives this cryptic message on his landline's answering machine, unable to reach the call in time. The voice coming from the machine sounds very much like the voice of his late father, dead for seven years at this point, and Thomas begins to decipher the meaning behind this call. 
His father, Stanley Quinn, was a famed and hugely respected author who, during his career, took on an assistant turned genius writer, Andrew Black. Thomas' envy of Black stems from his own failings as a writer. Even more, Black was seen as his father's "spiritual son," a role Thomas could never live up to. 
Black is famously reclusive, only having written one book, Cupid's Engine, a perfectly composed, hugely successful mystery novel. Despite its lucrative popularity, Black refuses to write another, violating his contract with his publishers. He cites reasoning as his disdain for the advent of the electronic book and his claim that they are leading the world to apocalypse.
On top of the cryptic call Thomas receives, Black sends him a polaroid in the mail of a singular black sphere and a single line note reading: "What do you think this is?" Haunted by his own failed literary career, missing his wife who he only sees through occasional video calls from her lab in Easter Island, and feeling all together stalled in life, Thomas makes the decision to pursue the mystery Black has inquired about. He is quickly lured into complex theories and mysteries surrounding Black, and faces existential questions around entropy, secrets of the Bible, and the laws of physics.
Maxwell's Demon is Steven Hall's only novel following his acclaimed 2007 The Raw Shark Texts, and provides a quick and immersive postmodern mystery. Rife with text format play and long side narratives on life and the universe, Hall manages to create a world with keen similarities to Charlie Kaufman's Synecdoche, New York mixed with M. Night Shyamalanian reveals in this mystery about a mystery. The world Hall builds around his characters starts to get increasingly chaotic and complex as the novel goes on, leaving loose ends that feel purposeful, but still incites lingering thoughts around all the tiny details and puzzles he has interwoven throughout.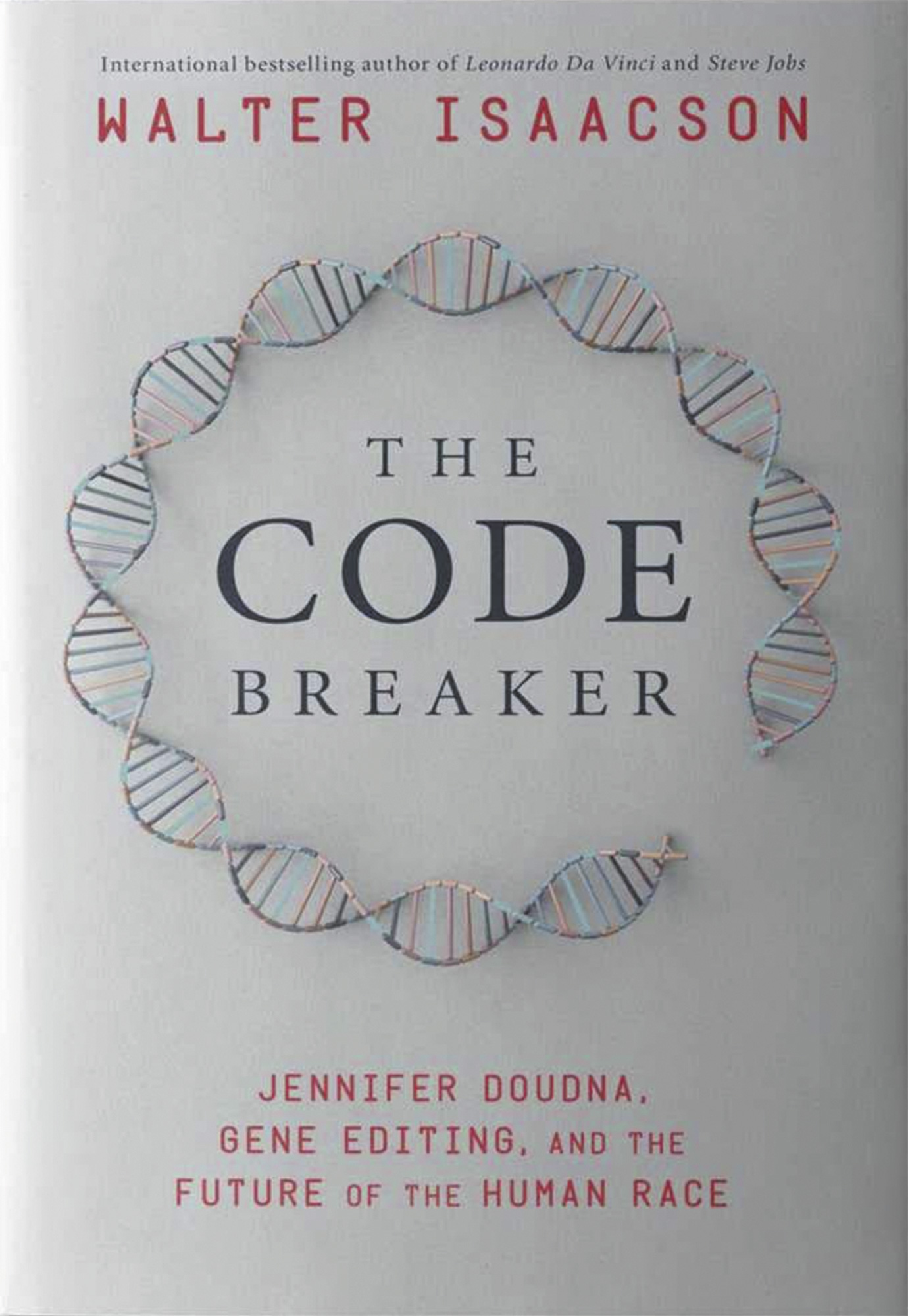 The Code Breaker: Jennifer Doudna, Gene Editing, and the Future of the Human Race by Walter Isaacson (2021)
Walter Isaacson's previous books have taken on the behemoth figures of Albert Einstein, Steve Jobs and Benjamin Franklin. In his newest, he explores one of the most shattering scientific discoveries of our time: gene editing with CRISPR and the scientists, patent battles, and companies that swirl around this development. Isaacson delves deeper into the history of gene editing, gene therapy, and the discoveries that led to CRISPR than many of the articles, documentaries, and podcasts on the topic. 
The Code Breaker operates mostly as a biography, honing in on Jennifer Doudna, half of the team that won a Nobel Prize for the discoveries around CRISPR-Cas9, and the traits that made her the kind of great scientist able to pull together the teams capable of achieving this breakthrough.
Isaacson never skimps on the history or the details surrounding this discovery, exploring aspects like the intensely competitive nature of academic science publishing and how the business of biotech can accelerate or taint advancements in the field. He highlights some of the bioethical concerns throughout the investigation, but really explores implications in the latter half of the book questioning concerns around biohackers, bioterrorism, or the inequity choosing the genes of our species progeny could create. He eventually leads us to the use of these technologies in the fight against COVID-19, the unique advancement for these technologies the pandemic provided, and how they can be used to better prepare humanity to combat future pandemics. 
Isaacson is able to communicate complex scientific processes with true accessibility and his thorough investigation is only let down by its timing, feeling like a snapshot of a story that is growing and changing daily in a technology that has the ability to alter humanity forever.
---
Hana Zittel is a librarian at the Denver Public Library in addition to being a librarian at the Denver Zine Librarian. She grew up in Steamboat Springs, Colorado and pretty much just likes being outside with her pup when she has some free time, and reading, that might have been assumed though.
---
Check out Hana's last Birdy Book Club install here.