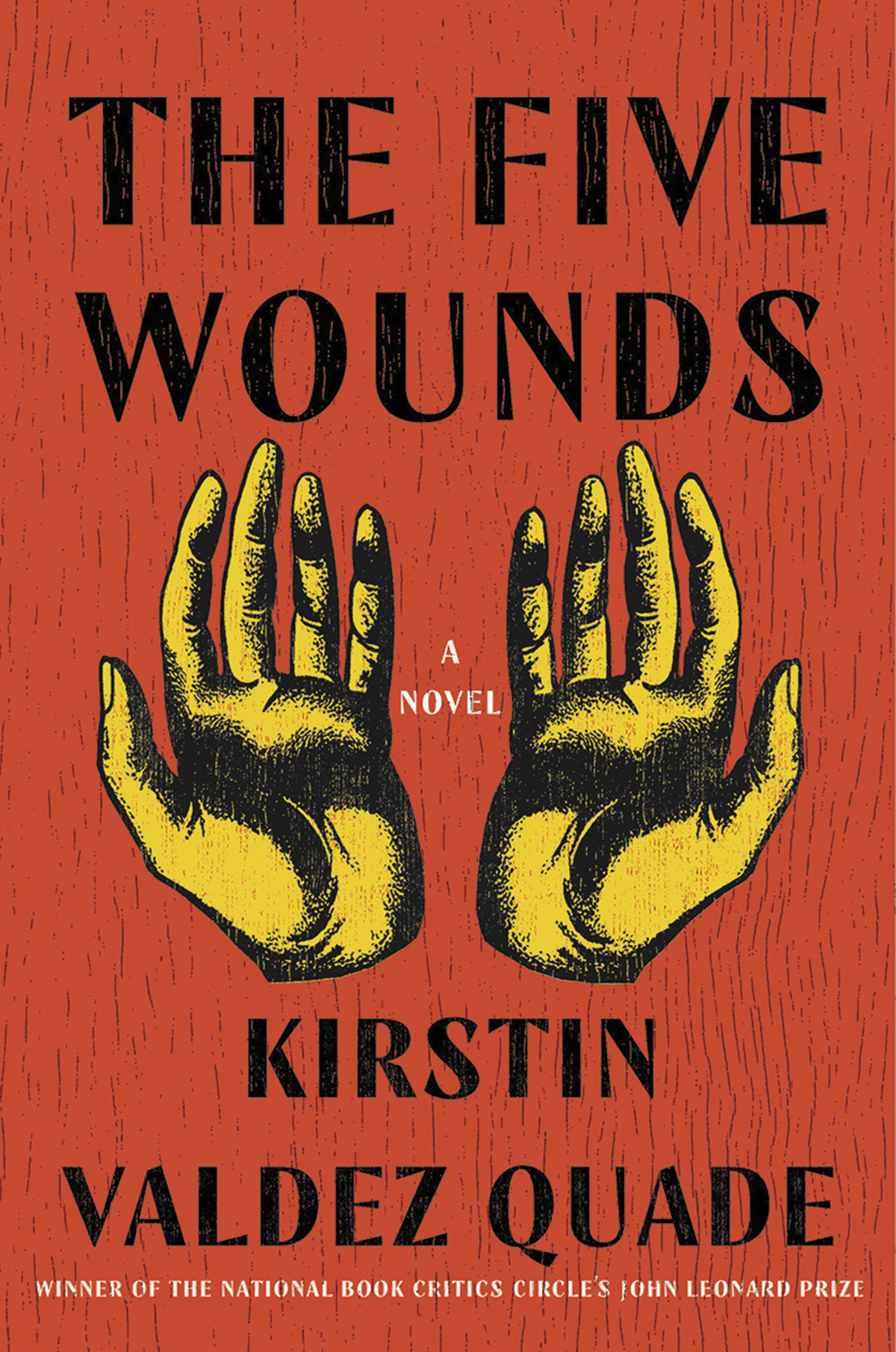 Book Club
By Hana Zittel
Published Issue 091, July 2021
The Five Wounds by Kirstin Valdez Quade (2021)
Amadeo is 33, drinking to excess, and sinking into the deepest rut of his life living at home with his mother in the small town of Las Penas, New Mexico. He makes the decision, motivated by his grand-tío Tíve, to act as Jesus during the Good Friday procession put on by the hermanos, members of a secret Catholic brotherhood seeming to be the Hermanos Penitentes. During this reenactment of the crucifixion, Amadeo, desperate for a reset in life, redemption, and change makes the choice to go beyond the standard whipping and carrying of the cross, and has real nails pounded through his palms.
After the procession, he is joined in the ER by his just turned 16-year-old daughter, Angel, who recently showed up on his doorstep extremely pregnant after a fight with her mother. Angel responds to his dramatic choice without a hint of awe, reprimanding him with the sharp response of, "How're you going to hold the baby? Or didn't you even think of that?" As they return home, the world of the Padilla family and the complex relationships that hold them together begin to unfold. 
The matriarch, Yolanda, has made the decision not to tell her two children, Valerie and Amadeo, or her three granddaughters about her recent diagnosis of an extremely aggressive brain cancer. Meanwhile, Angel is attending a GED and life skills program designed for young mothers led by a young, white, childless woman experiencing the complexities of privilege in nonprofit organizations and her own growing pains. 
The Five Wounds, which began as a short story in Kirstin Valdez Quade's collection Night at the Fiestas, continues to follow the Padilla's for a full year, reveling in the deep, exposed complexities of each character and resulting in a masterfully expanded story arc and an intricate family portrait.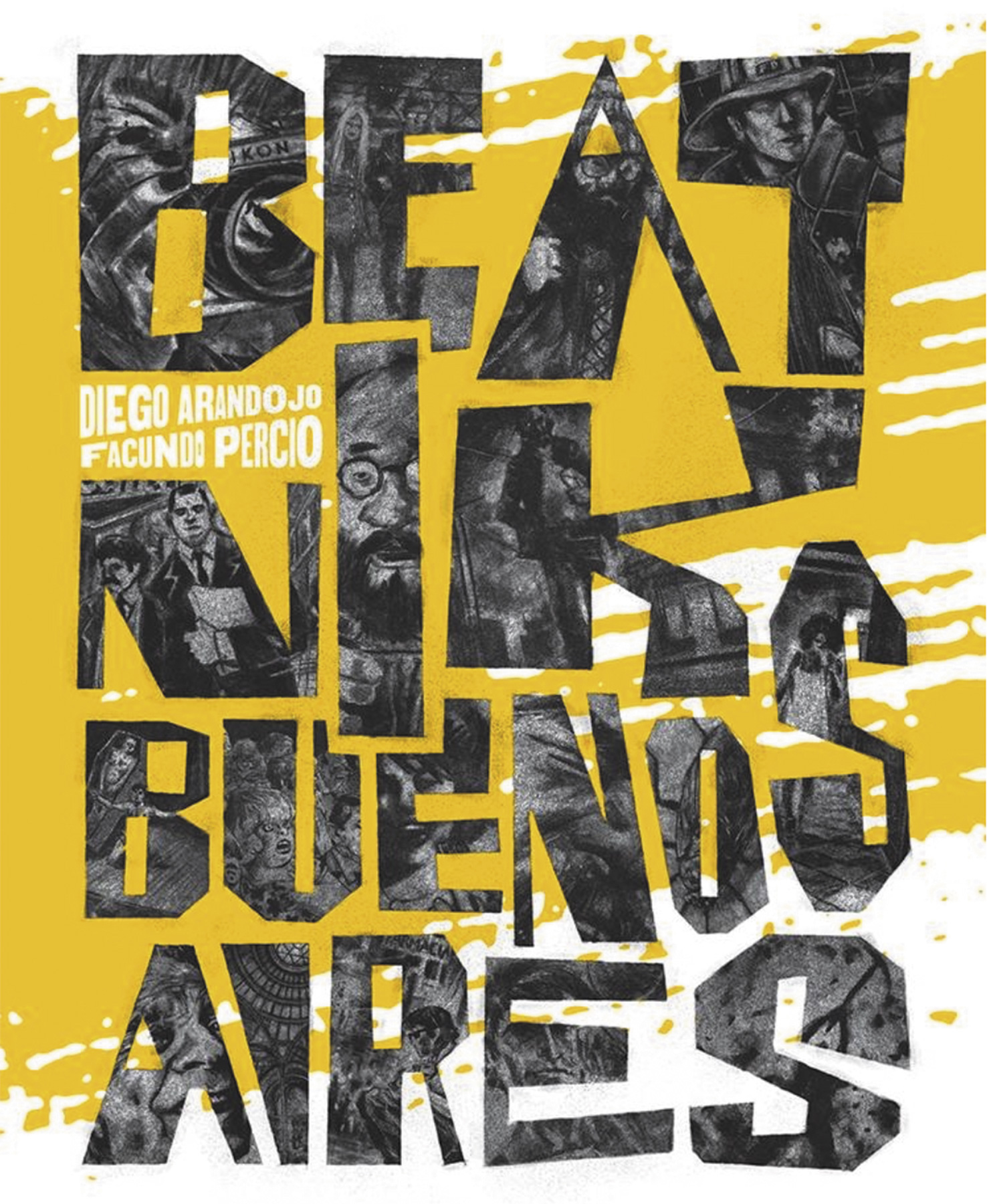 Beatnik Buenos Aires by Diego Arandojo and Facundo Percio, Translated by Andrea Rosenberg (2021)
Heavily influenced by the beatniks of the United States in the 1940s and 1950s, Buenos Aires housed its own group of avant-garde artists and beat writers in the 1960s. Much of their work culminates in the creation of the literary magazine, Opium. 
The artists highlighted in the graphic novel, Beatnik Buenos Aires, swirl around the creation of Opium, self-describing as "writers who don't write." The Opium group ushers in new ways of creating, embraces the occult, and displays the dark and mysterious side of Buenos Aires resulting in culture shifting poetry, plays, and paintings. 
Filmmaker, Diego Arandojo, explores this era and artistic movement in his documentary, Opium: La Argentina beatnik. Citing that he had too much material he wanted to share, he partnered up with Argentinian comic artist, Facundo Percio, to transfer this story to the graphic format. Illustrated with charcoal drawings throughout, Percio is able to ride the line of the beautiful blurred medium with surprising details in each frame. Beatnik Buenos Aires is greatly aided by the ending appendix which details artists highlighted in each vignette. 
Upon first read, Beatnik Buenos Aires feels scattered and wanting for explanation, but aided with this background knowledge it truly comes together as an elegant highlighting of this vibrant artistic shift in Buenos Aires. 
---
Hana Zittel is the Community Engagement & Outreach Coordinator at the Denver Public Library in addition to being a librarian at the Denver Zine Librarian. She grew up in Steamboat Springs, Colorado and pretty much just likes being outside with her pup when she has some free time, and reading, that might have been assumed though.
---
Hana has been writing her ongoing Birdy column, Book Club, since July 2015 (Issue 019), and hasn't missed a beat. Peek her June and May Book Clubs for more recommendations or scroll through Birdy's Explore section to see all of Hana's reviews.