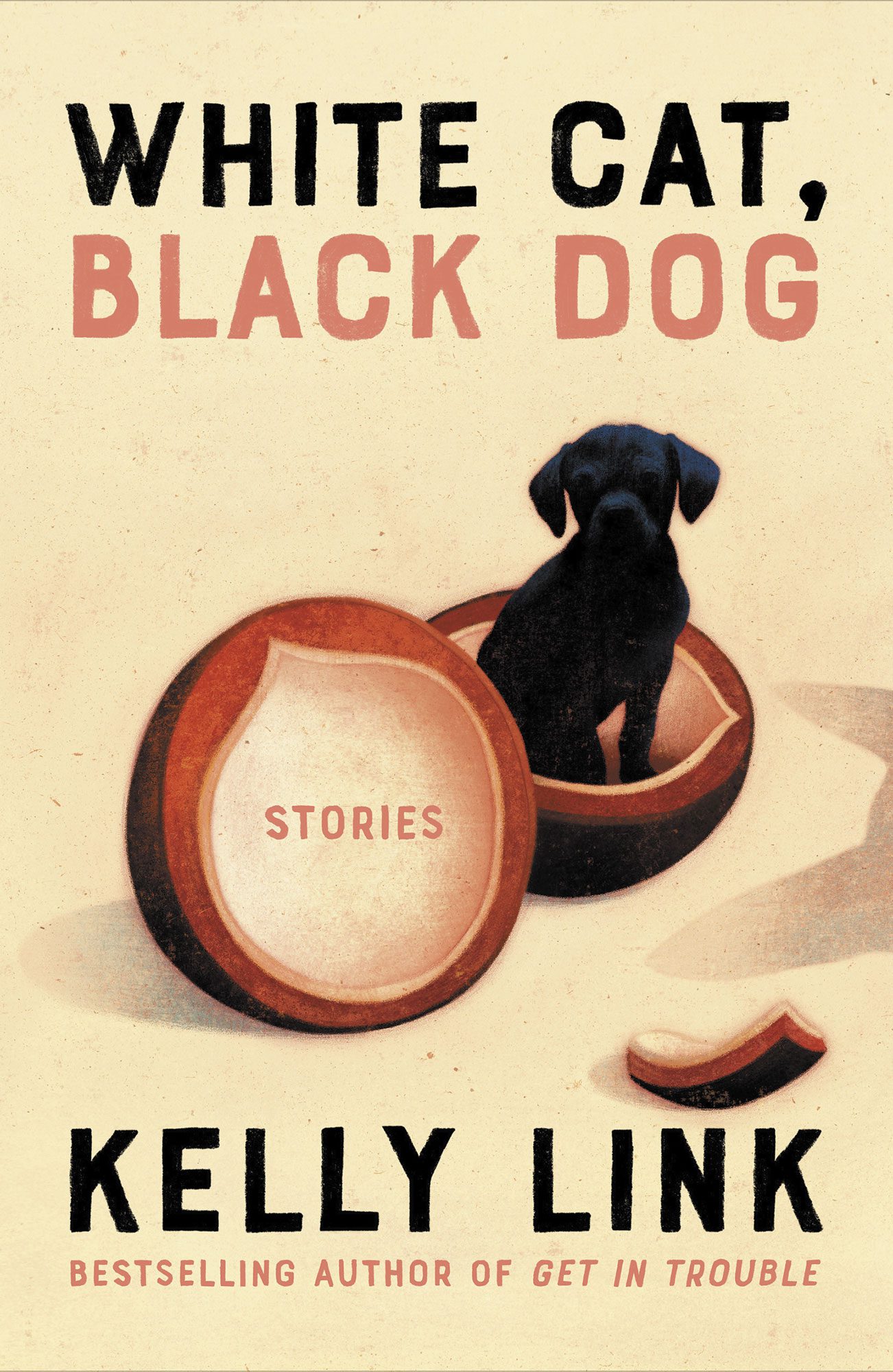 Book Club
By Hana Zittel
Published Issue 113, May 2023
White Cat, Black Dog by Kelly Link (2023)
It's hard to imagine more surreal and wonderful spins on fairy tales than provided by Kelly Link in her newest short story collection, White Cat, Black Dog. Some retellings of Brothers Grimm tales, others reimagined ballads or folklore, Link infuses these fantasies with the otherworldly and blends in speculative fiction forms from Westerns to sci-fi.
Link opens this collection with her version of the French fairy tale, The White Cat, titled The White Cat's Divorce. Challenged by their unimaginably rich father to obtain "the smallest, silkiest, most obedient and amiable dog a man has ever possessed," three brothers take off on a quest around the world to meet his demand and earn his favor and ultimately, his bequeathed fortune. The youngest collects a multitude of dogs, all beautiful and worthy, and carries them along his journey in a RV. When a snowstorm leaves him stranded, and all his now deeply cared for dogs at risk, he stumbles upon a Rocky Mountain weed greenhouse completely run by cats tending the plants, upright on their hind legs. Welcomed by these cats, he languished at this farm, growing particularly attached to a beautiful white cat. When he must return home, she aids him in his quest, providing the smallest dog inside a macadamia nut shell to present to his father. Though delighted by the dog, his father devises ongoing tasks to stave off his end, leading the youngest back to the aid of the mysterious white cat.
In one of the most immersive stories of the collection, Prince Hat Underground, a happily married couple's bond is tested when Gary's husband, Prince Hat, is lured back to hell by the Queen of Hell, Agnes. Gary follows a myriad animals and insects and takes the advice of strange characters to find a way into hell and recover his true love, only to find that by saving him, he might be forever condemning Prince Hat to the pain and suffering of mortality. Link is also able to weave the Grimm tale, The Musicians of Bremen, into a post-apocalyptic, horror Western, where shapeshifting creatures prey on the living unless an already dead corpse is present. In The Game of Smash and Recovery, Hansel and Gretel shifts into an abstract science fiction narrative set on another world.
All of the stories in White Cat, Black Dog are emphasized by illustrations from artist Shaun Tan, perfectly visualizing the essence of these immersive tales. This collection is uniform in its theme, yet the stories remain incredibly surprising and inventive, highlighting Kelly Link's distinguished skill in the short format.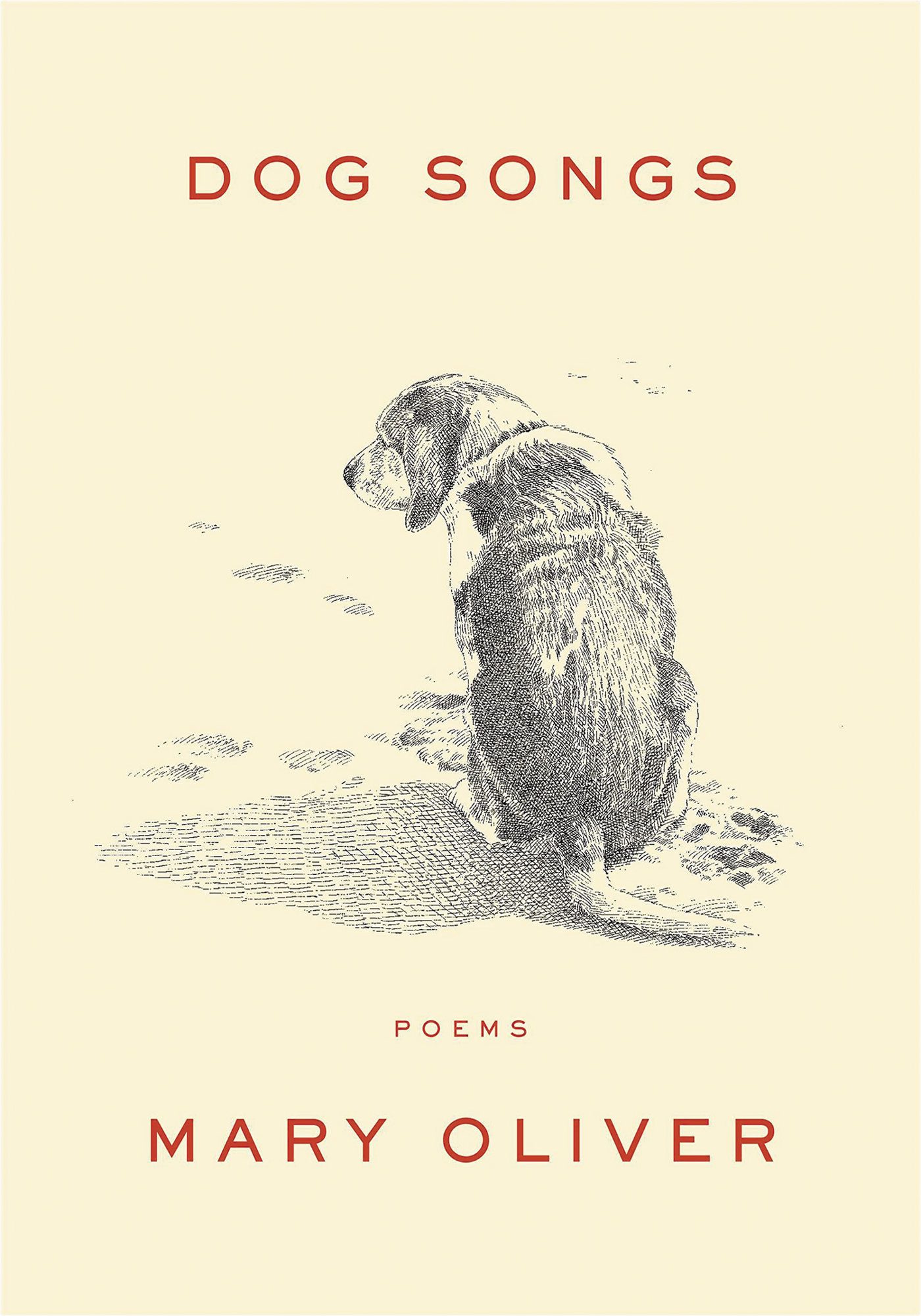 Dog Songs by Mary Oliver (2013)
This month, I returned to the poems of Mary Oliver to find comfort and revel in the bond between a person and their dog. Facing the nearing end of 16 years of friendship with my consummate shadow, Scout, Oliver's poems carried me to a place where I could soak in that pain of loss and celebrate our relationship. In Her Grave, Oliver lays a companion to rest among the trees, writing:
How strong was her dark body!
How apt is her grave place.
How beautiful is her unshakable sleep.
The clarity and ease of Oliver's poetry mirrors our experiences, putting into clean words what feels impossible to convey. Returning to this collection allowed me to enter into the waves of grief and honor those feelings, while highlighting the unencumbered glee with which our canine companions move through the world. Mary Oliver left us in 2019, but leaves behind a huge catalog of her elegant work cementing her place as a poet who flawlessly captured the complex interactions of the human, natural and animal worlds.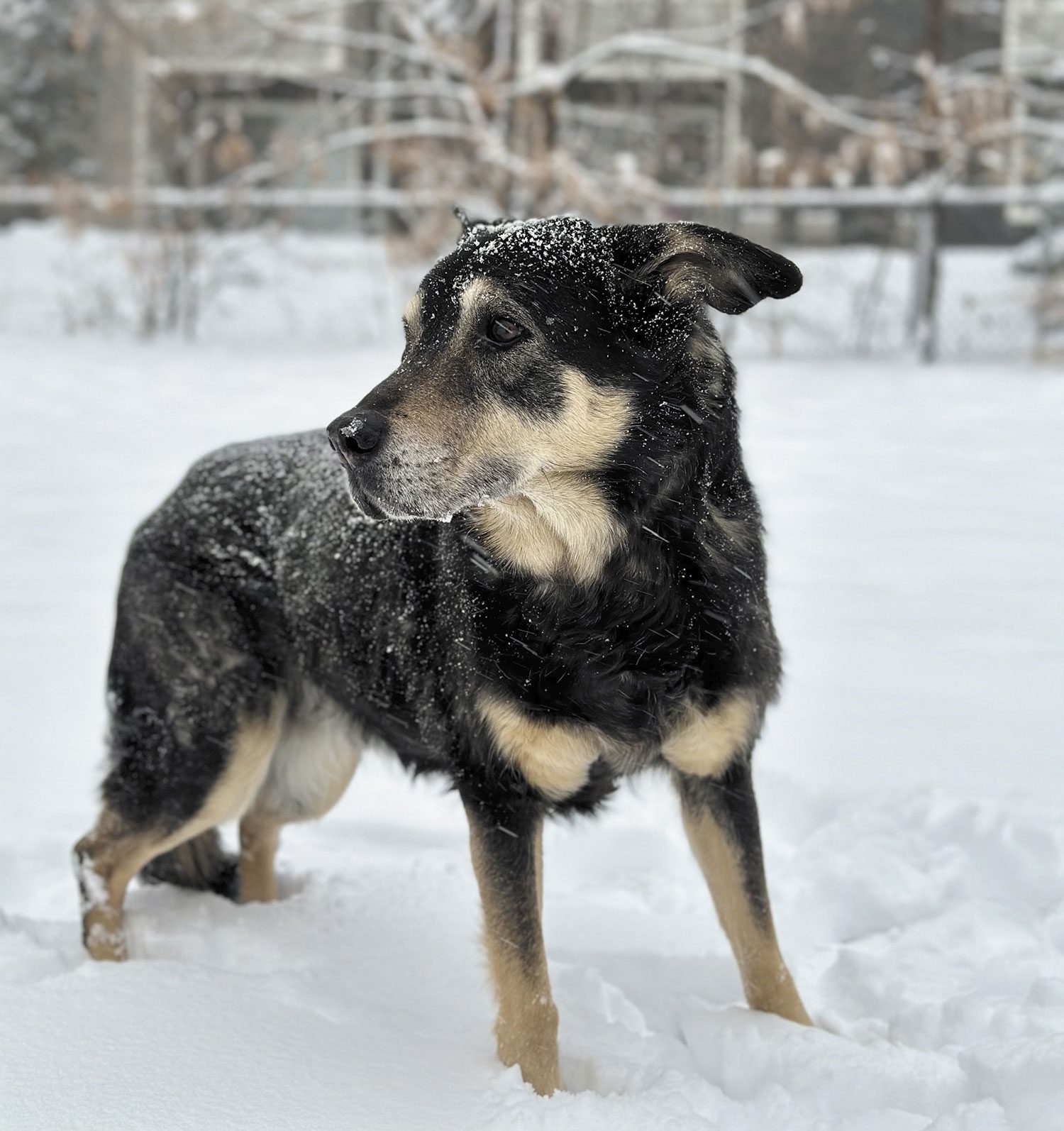 ---
Hana Zittel is a librarian at the Denver Public Library in addition to being a librarian at the Denver Zine Librarian. She grew up in Steamboat Springs, Colorado and pretty much just likes being outside with her pup when she has some free time, and reading, that might have been assumed though.
---
Check out Hana's April Book Club in case you missed it, or head to our Explore section to see more of her past reviews.