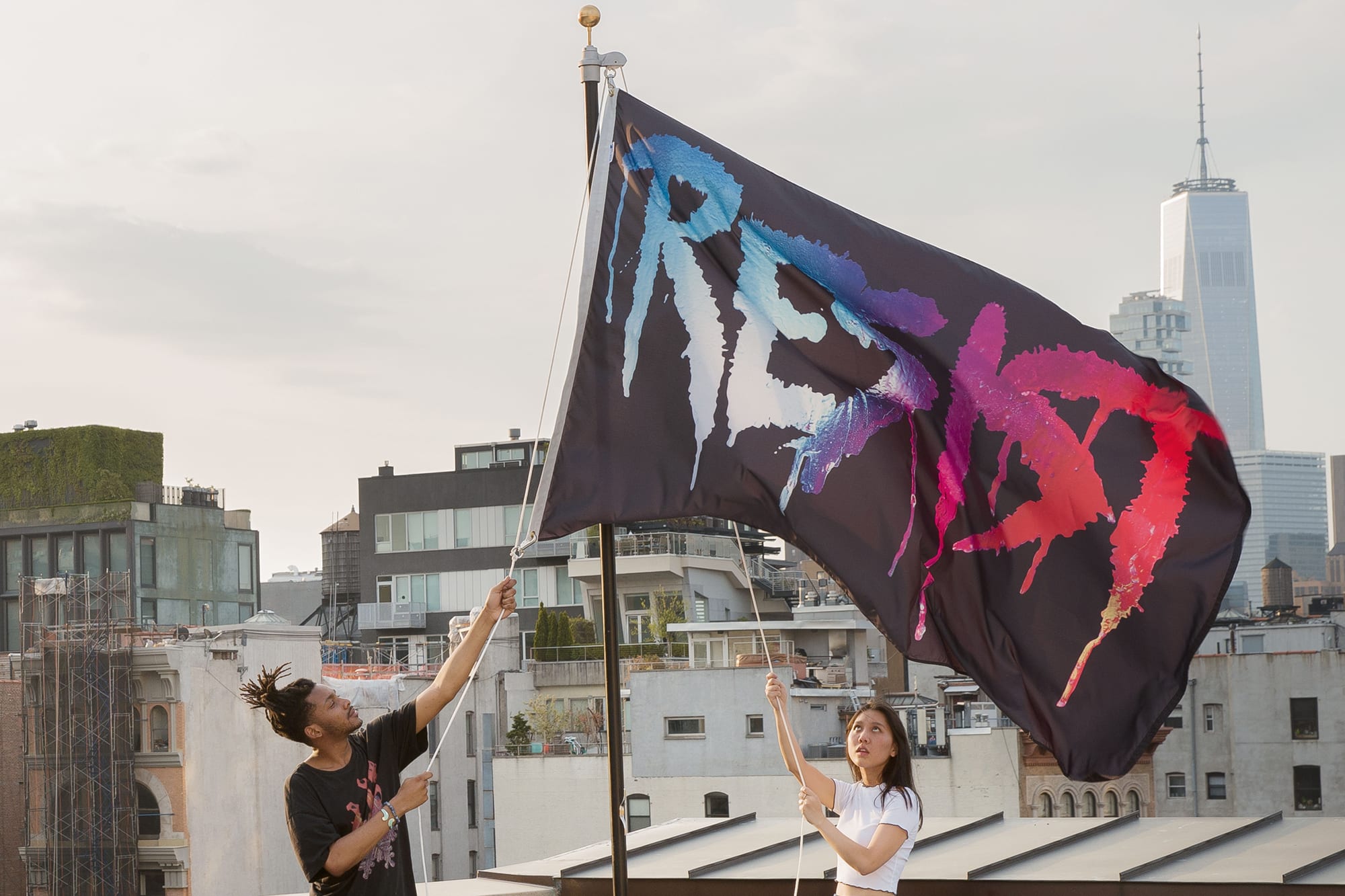 CITIZENSHIP: A PRACTICE OF SOCIETY
By Tai Bickham

In October, MCA Denver's much antisipated exhibition, Citizenship: A Practice of Society, curated by Assistant Curator Zoe Larkins, opens to the public. The exhibition features multiple contemporary artists from across the country whose work addresses poignant issues facing America. We sat in our respective homes and video chatted about the new exhibition. 
The exhibition puts forth the idea that citizenship (as the title says) is a practice of society. Can you expand on this definition of citizenship as a practice opposed to a status?
Because I am a U.S. citizen, my understanding of citizenship has never been a status but more of an active participation, and this is a privilege. From this exhibition, artists have made clear citizenship can have a negative connotation for personal reasons or broader political reasons. Having always understood it as an act of participating in society, I did more research into this idea and do believe it is a practice, almost like an artistic practice, that has to be cultivated and exercised on a regular basis. How we make change an ongoing thing requires showing up again and again, and trying different ideas. Like an artistic practice, there is this element of creativity, hopefulness, ingenuity and imagination, which a lot people don't think about. Artists have been using futurism and surrealism and highly imaginative practices as a technique for a long time and recently scholars have begun to recognize how effective that strategy is for more practical problem solving. We can look to artists with how they approach problems in innovative ways to inform how we choose to be citizens.
The artists exhibited come from across the U.S. and here in Colorado. What was the selection process for selecting the artists for Citizenship?
It's a concept-driven show so I was looking for works that addressed that idea. So much work in the last four years aestheticizes political ideals or causes or is more traditional activism. The works I selected for the exhibition address current issues in an in-depth way and prompt engagement on the part of the viewer. The artists address multiple facets of an issue by looking at the systems, structures, institutions and values that our country was founded on and have given rise to current issues. Above all, I wanted to know how artists have been grappling with everything that was going on.
Can you speak on some of the programming that will coincide with the exhibition?
I'm super excited about the programming which will be the most ambitious series of programming MCA has ever done. With our programs being on a digital platform since the pandemic, we are able to reach an even wider audience and feature more artists in conversations with experts who are outside of the art world but whose expertise relates to the subjects that the artists address in their work. We also have scheduled performances with local theatre companies, some workshops and there are COVID-safe interactive components to the exhibition as well.
This exhibition is happening in the midst of social and political change in America. Is there a dialogue that you are hoping the audience will engage in upon viewing Citizenship?
I hope they leave eager to have lots of different conversations on lots of different topics. I think the artists do a wonderful job of addressing political subjects with a lot of care and they provide an entry point to where people can learn about these issues and understand them better or look at them from a different perspective. Considering different viewpoints is perhaps the most important thing we can do as participants in a civil society, and attending an exhibition is a wonderful way of doing that, and not letting that experience remain in a museum but carrying it with one out in the world and letting it inform how we see our world and how we engage with other people.
The exhibition runs from October 2, 2020- February 14, 2021. For more information and to purchase reserved tickets, please visit www.mcadenver.org. 
---
This feature was produced in partnership with MCA Denver.
---
Tai Bickham is a photographer, writer and the Business Manager and Executive Assistant to the Director of the Museum of Contemporary Art Denver.