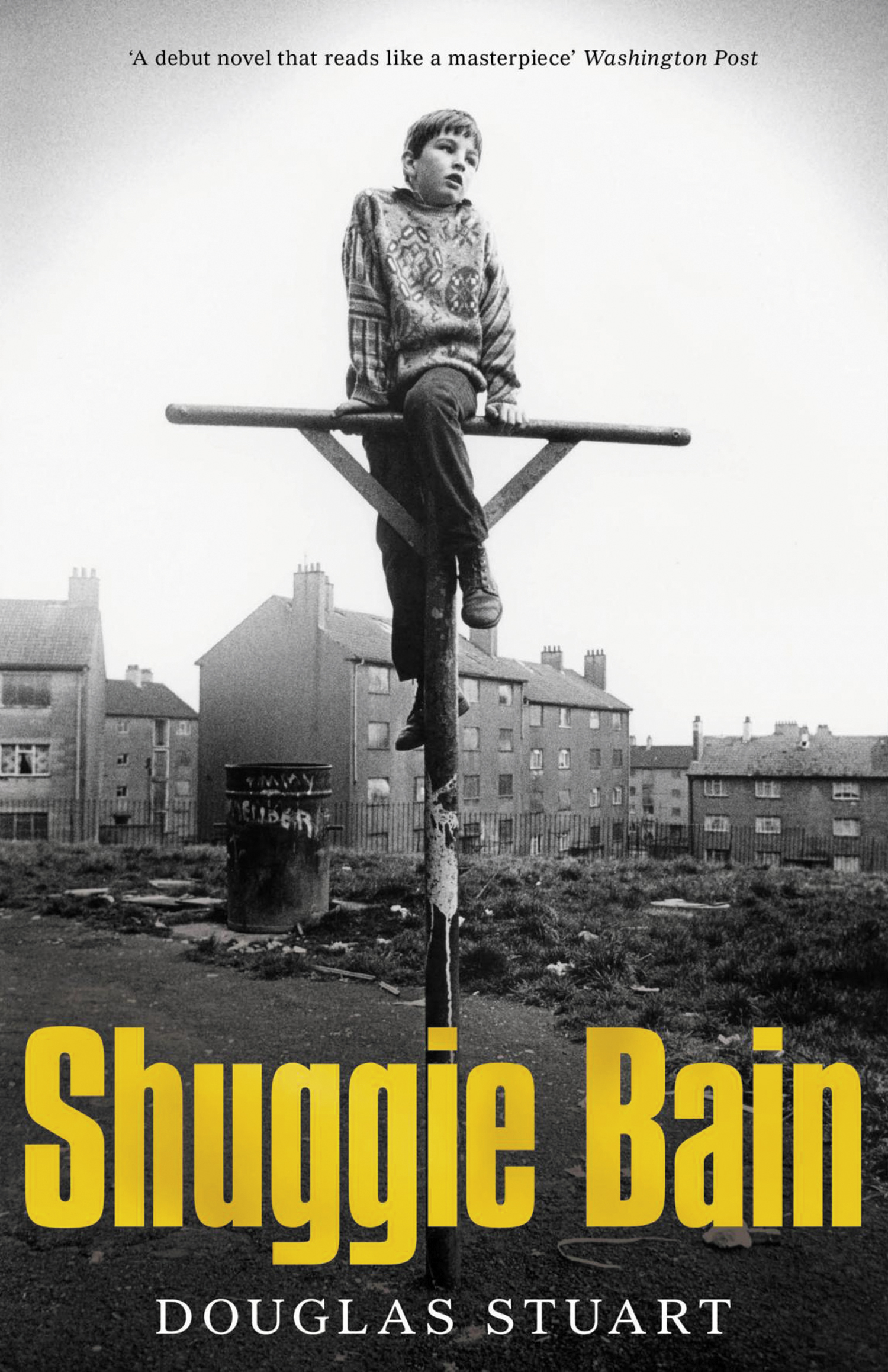 Book Club
By Hana Zittel
Published Issue 084, December 2020
Shuggie Bain by Douglas Stuart (2020)
Sometimes, the greatest novels of the year can sneak up on you. Shuggie Bain is a debut from author Douglas Stuart published in February of 2020 that got lost in the fervor of the year we were about to endure. 
Stuart dives into the life of a Scottish working class family in the 1980s, and reflects a true love story of family, and deeper still, the bond of mother and son. Hugh "Shuggie" Bain is the youngest of his brood. Born to Agnes Bain and her second husband, Shug, Shuggie maintains the strongest foundation for his small family looking after, and constantly worrying about, his mother and the ebb and flow of her alcohol addiction. 
His father moves Shuggie, his mother, and his two older half siblings from Glasgow to the depressed mining suburb of Pithead under the guise he will take care of them. However, Shug is rarely seen, his relationship with Agnes marred by abuse and adultery, though Shug blames the separation on Agnes' drinking. As Shuggie grows into their new situation, his protective spirit over Agnes does as well. He supports her through hangovers, sour relationships, and embarrassing blackouts as a quiet and careful caretaker, setting things right and never losing his enduring love for her.
Shuggie's story is also one of coming of age as a young gay man and the trials of bullying, doubt and trauma. Douglas Stuart reflects on the biographic fictional nature of this novel in a New York Times article stating, "I was effeminate, I was fey, I was precocious," Stuart said. "There was no way to identify as gay, because I was too young, but I was different." The novel is written so true that there is no doubt that so much of it was pulled from Stuart's life, creating a full portrait of both the time, setting and deep heartache experienced in his youth. 
Shuggie Bain has risen in 2020 as a finalist for the National Book Award and the winner of the Booker Prize, with likely many more awards and accolades to be announced, making it one of the most stunning novels of the year.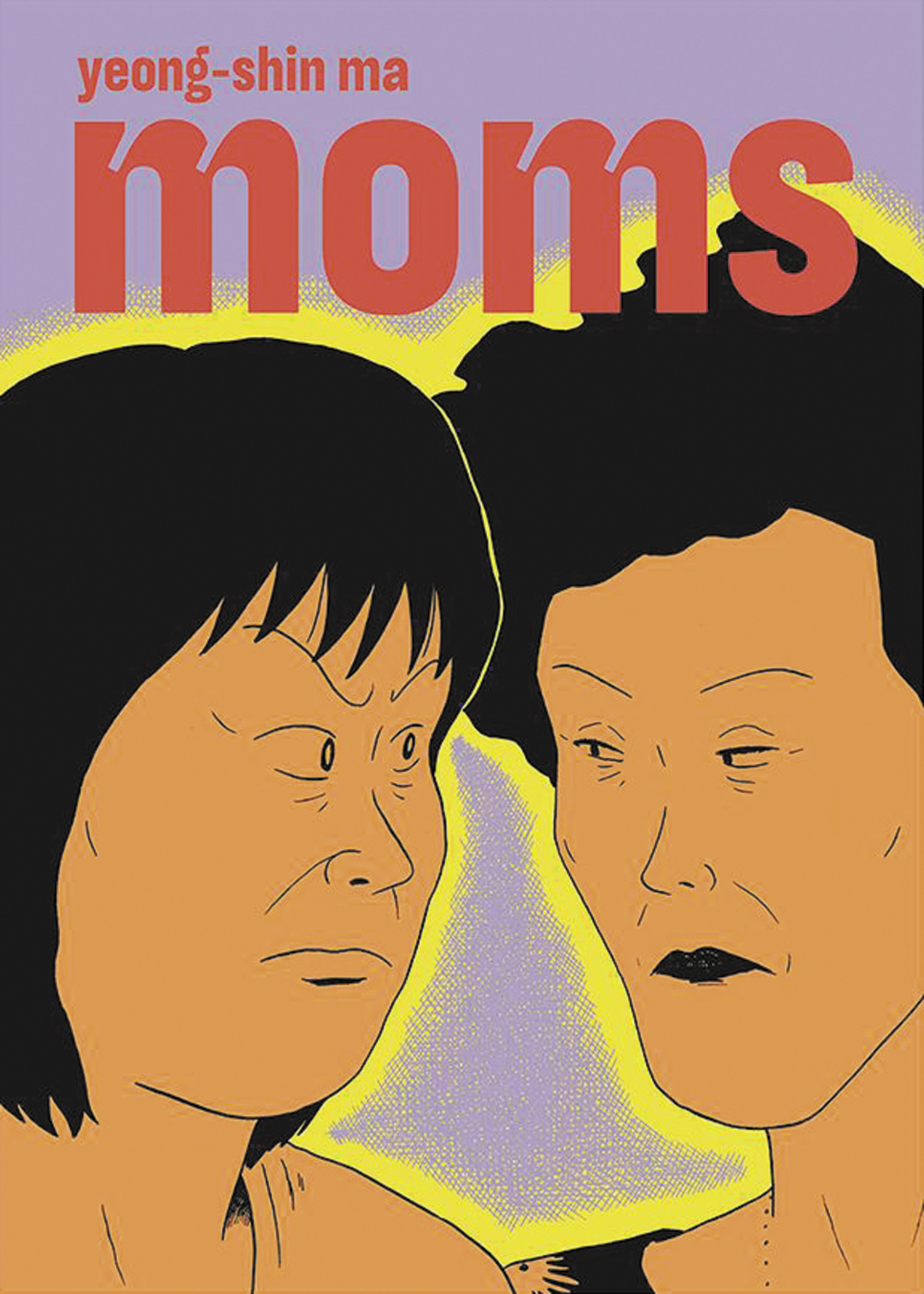 Moms by Yeong-shin Ma (2020)
With the goal of understanding more about his mother and her inner life, Yeong-shin Ma gave her a notebook to start recording her day-to-day. Through this process he learned about the complicated and dramatic turns her personal life took everyday. Ma tells these details and her story as a graphic novel, his first translated into English. 
Set in South Korea, the story follows Lee Soyeon, a mother to adult children, working a job as a cleaning person and anxiously navigating a hot and cold relationship with her younger, waiter boyfriend. Lee Soyeon is based on Ma's own mother, but a myriad of characters navigating this time in their life are in her orbit, working through sexism, age, friendship and regret. The most surprising aspect of this graphic novel is the immense amount of drama in the lives of Lee Soyeon and her friends. From affairs, to street brawls, to clubbing regularly, Ma paints a full life for these women, leaving in all the minute details that seem so important when we experience them, but often appear trivial at a distance. 
Moms is a unique portrait through graphic novel, verging on graphic biography, that creatively highlights a character demographic that does not receive the limelight enough. 
---
Hana Zittel is a librarian at the Denver Public Library in addition to being a librarian at the Denver Zine Librarian. She grew up in Steamboat Springs, Colorado and pretty much just likes being outside with her pup when she has some free time, and reading, that might have been assumed though.