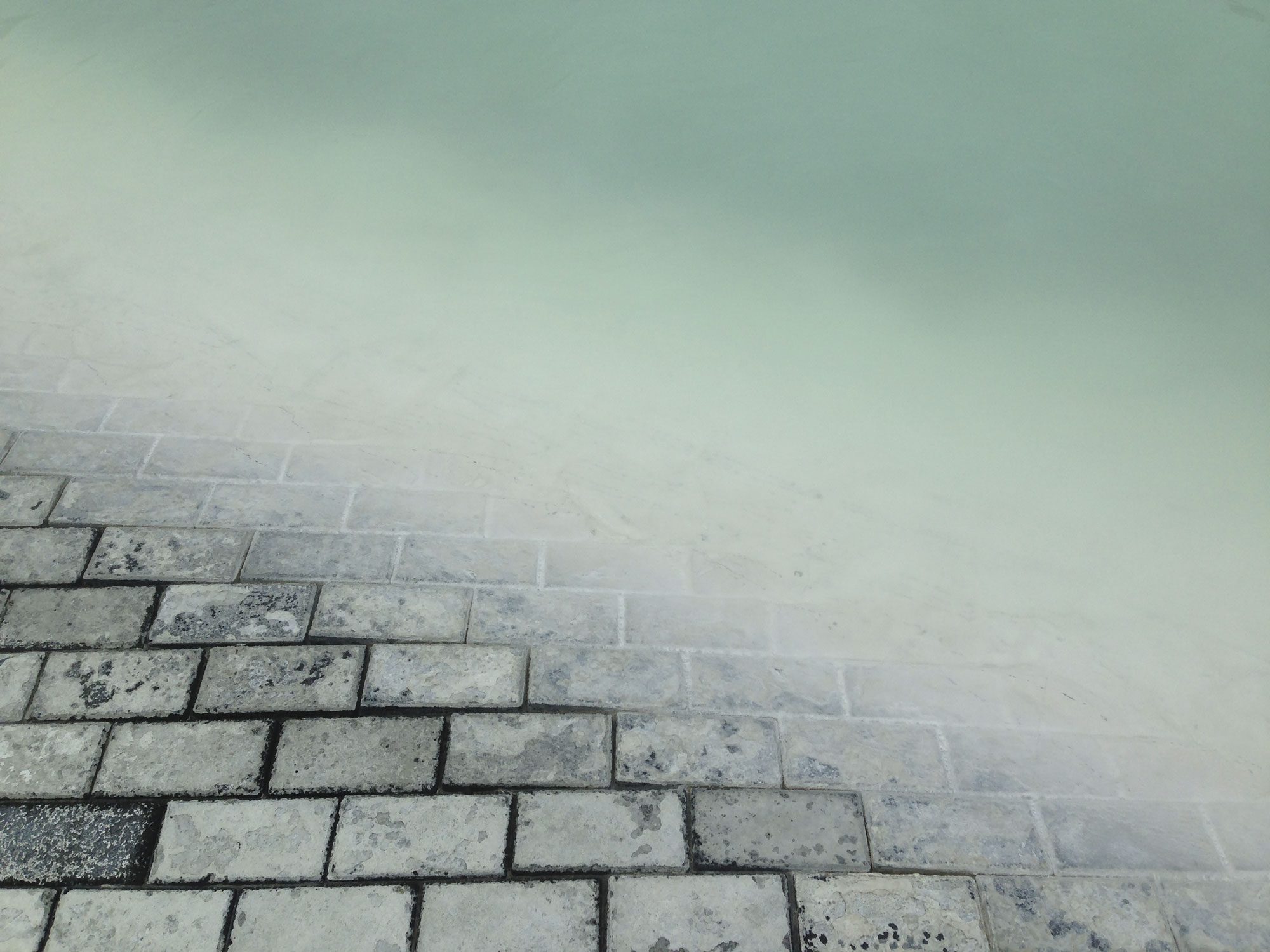 Gone Walking on a Cold

September

Mourning
By Maggie D. Fedorov
Art by Patrick Rodgers
I want to know
What the crow is on about.
A gaping hole;
my senses dull.   
But!
How the flowers piled nicely.
Hushed whispers:
sure seems pricey.   
The air be still
her voice; it's shrill.
The ground I kick is icy
on this cold, September morning.   
In silence, tending tears.
As requested, counting years
the sands of Time forsaken.   
The suddenness,
the weight;
I knew, but knew too late.
The owl has called her name;
our lives forever changed
on this cold, September mourning.   
Cawing, gently mawing at
his garbage can delight;
the crow and me
stare longingly 'til then I come to find
that the onslaught of this nightmare dances
solely for mine eyes.   
On the precipice of losing;
lost my focus, lost my sight.
Just a momentary blindness,
bless this crow that's set me right
for in his calling, now I sense
her arms around me tight.       
My face, I find, is wet; but
her day has not come yet.
A warm embrace,
her voice I crave;
This nightmare's noose is longing.   
Nary a hole in this dirt I kick.
It's freed, now, of that icy grip.
Yet,
Still I crave to see her
feel her
breathe her in;
such turmoil drudging on because I just can't have her yet.
Until then, withholding screaming
I find myself still lost in dreaming.
Her arms;
they wrap around me
on this cold, September morning.  
---
This piece was written in honor of National Suicide Prevention Month.
Resources:
Crisis Text Line: Text HOME to 741741 or message 443-SUP-PORT on WhatsApp for 24/7, anonymous, free crisis counseling.
The National Suicide Prevention Lifeline: Call (multiple languages) or text (English only) 988 for 24/7, anonymous, free crisis counseling. PLEASE NOTE: 988 is linked to nonconsensual active rescue which means that they have the ability to trace calls and send police, but only if they deem it necessary.
Grief and Loss Resources from the American Counseling Association
---
Born and raised in the Greater Seattle Area, Maggie D. Fedorov began to develop her inquisitive nature and lust for exploration when she was very small. Maggie considers herself a lifelong learner, and as such she spends much of her free time reading, researching, honing her skills in the arts and other hobbies, and naturally, planning her next adventures!
Maggie's writing stems from a desire to delve into and capture what it means to be human at its very core; this tug-of-war that we play with the elements which mold our lives as we fight and embrace them, and using our observations to develop more vital roots anchoring us to the elements we all battle and nurture in our own lives. It was out of a compulsive need to share this form of expression and exploration that Maggie Fedorov, the writer, was born.
Maggie shares her travels and her life with her husband, Sam. The two are often found indulging in desserts, collectively dreaming about their future fur babies, and attempting to achieve Nirvana through the flawless integration of bad puns and dad jokes in normal conversation. See more on her Instagram.
---
Check out Maggie's August Birdy piece, A Worrier and A Warrior, or head to our Explore section to see more work by this talented artist.