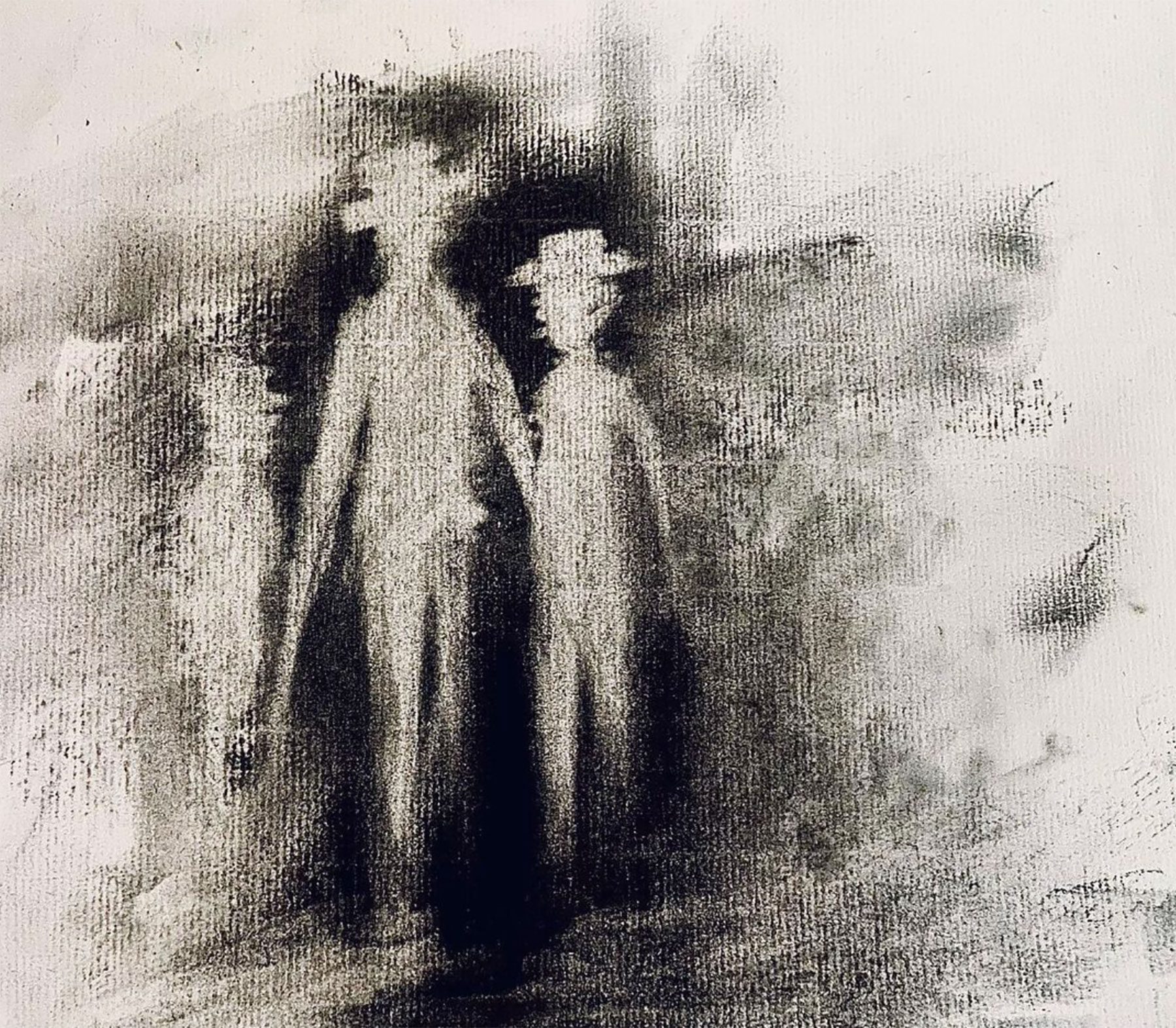 Pale March
Art by DS Thornburg
Published Issue 111, March 2023
On that pale March day
As you caused the fade
Decreasingly lighting my way
A waning of interest
Kept all sorts in stitches
As they looked down and away
At night in my battle
With life and death's rattle
For loved ones whose names I forget
Forgive me dear father
I meant not to bother
With words that were better left unsaid
---
DS Thornburg is a visual artist, whose portraits capture the "process" of uncertainty, mortality and loss, to name a few. "Charcoal is moveable and fluid, as are human emotions." Glance at his work, and see a darker, melancholy sadness. Stop and take the time to actually look, and you could possibly see a path to healing. See more of his work on Instagram and Facebook.
Thornburg is also a part of Spiritualist Cabaret, a one of a kind, immersive cabaret of storytelling enveloped in dark music scapes, magic, tarot, and visual art, that tells a story. See more on Instagram.
---
Check out DS Thornburg's last Birdy art piece which was the inspo for Gray Winsler's short story, Adrift, or head to our Explore section to see more work by these two creatives.