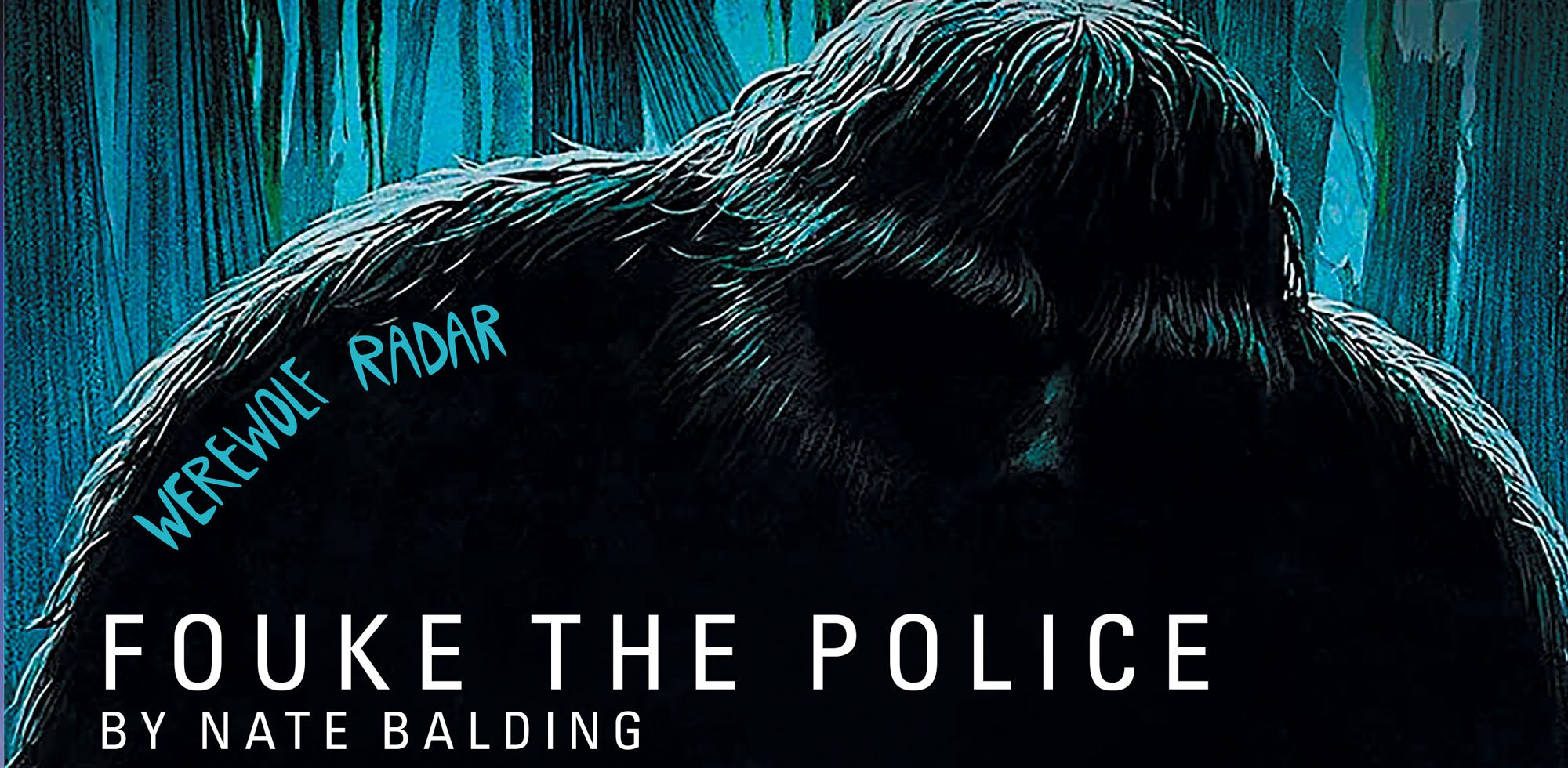 Published Issue 113, May 2023
You know what they say about a guy with big feet: He's a terrifying ape-like cryptid featuring in cultural mythologies across the planet. And at least one of them — for reasons unknown — loves chilling out in Arkansas.
The Fouke Monster aka The Swamp Stalker aka Lil' Fouker busted into pop culture history in 1971 when it also busted through the screen window of the home of Bobby and Elizabeth Ford. Elizabeth was sleeping on the couch in the living room, presumably because Bobby was maintaining the still out back with his brother Don, when a giant hairy arm smashed through the window loudly enough to wake her who, very reasonably, screamed bloody bear arm. Bobby and Don rushed into the front room with a couple of guns where Bobby was promptly grappled. Realizing it was time to use their Dungeons & Dragons knowledge, Don granted Bobby Guidance which gave his opposed strength check roll just enough to escape. The two men then slammed through the front door and opened fire, sending the monster fleeing back into the swampland.
Bobby was rushed to a hospital in Texarkana where he was treated for minor scratches and shock while police searched the area for evidence of the monster. Despite the brothers' insistence that they'd pegged the beast with several rounds and at least one magic missile no blood was found, though the home did have giant claw marks raking the porch and siding.
Bobby and Elizabeth claimed they'd heard something around the house they'd only moved into a week prior to the attack but figured it was probably just the Duck Dynasty location scout looking for a swamp befitting a spin-off. Regardless, the couple left their humble if somewhat damaged abode within the week.
Initially reported in the Texarkana Gazette, the story was picked up by the AP and soon Fouke Monster mania gripped the nation. In the same month as the Ford incident, three people reported a sighting of an ape-like creature crossing U.S. Highway 71. Footprints found in a soybean field matched those found in the vicinity of the Ford home. Shredded bags of Jack Link's beef jerky were discovered strewn across the countryside.
And this is where the Fouke Monster sets itself apart from the other Sasquatch: The Fouke Monster was about to become a full-on movie star.
Fans of Mystery Science Theater 3000 may be familiar with Boggy Creek II: And the Legend Continues, a clunker well worth your time if you happen to have access to a giant tub of weed gummies. It was, of course, preceded by The Legend of Boggy Creek, a supposed "docudrama" about the Fouke Monster. Allegedly reporting only true tales of sightings dating back to the 1940's (one of them about a cat that gets scared to death — seriously), it nonetheless primarily features actors rather than the individuals who encountered the elusive giant.
To the filmmakers' credit they shot much of it in Fouke using local actors and a crew of high school students, giving every one of them the germ of a dream that they too might one day con a bunch of people into working virtually for free outside the union system on a project that seemed destined to fail. Boggy Creek, however, was a massive success. On a budget of $160,000 they strung together a movie that, again, is best watched under the influence, but ended up getting a theatrical release only a year after the Ford story went nationwide and somehow achieved a box office of $20 million, making it an honest-to-god smash hit.
Don't let anyone tell you your insane plan won't work, kids. Just believe in yourself and definitely make use of public hysteria. This also applies to running for any elected office.
While Legend of Boggy Creek is probably the closest cultural touchstone for the Fouke Monster's legacy, sightings haven't diminished. As recently as 2021 there have been reports of a large orangutan-like creature running across the road. Could just be your run-of-the-mill escapee from someone's private zoo, in which case run free, young primate! Let not the machinations of men prevent you from building a community of tree-dwellers planning to one day take revenge on your keepers!
Heck, join up with the Fouke Monster. It's already got a whole legendary grudge. 
---
Have questions about the paranormal?

Send them to werewolfradarpod@gmail.com or on Twitter:
@WerewolfRadar
.

It's a big, weird world. Don't be scared. Be Prepared.
---
Nate Balding is a freelance humanoid who occasionally manifests in print and can most likely be seen at Werewolf Radar. Should you wish to hear him manifest audibly you can do so at the aforementioned Werewolf Radar's associated podcast on Spotify and Apple, and if anything ever becomes humorous again, on a variety of stand up stages around the nation. If you're truly craving further content there's always @Exploder on Twitter — even if it is only a form of digital self flagellation at this point. His one thing that he considers actually accomplished was this time he was published in the journal Nature and then later collected into a volume called Futures from Nature, still available in places that have things.
---
Check out Nate's last Werewolf Radar install, Maid To Black, or head to our Explore section to see more of his work.