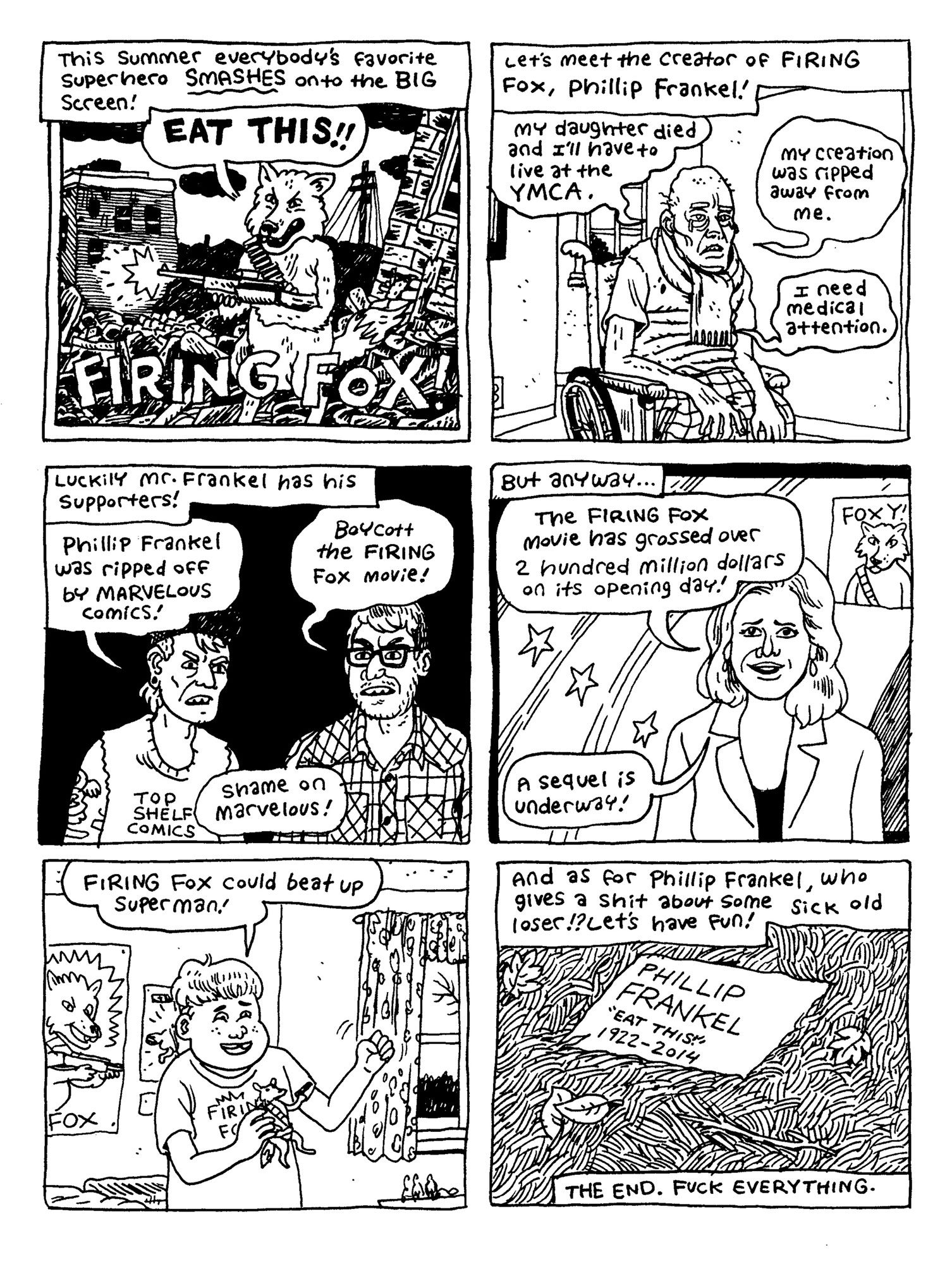 Firing Fox
By Noah Van Sciver
Published Issue 113, May 2023
Best of Birdy, Originally Published in Issue 009
Noah Van Sciver is a multiple award-winning cartoonist who first came to comic readers' attention with his Eisner-nominated comic book series Blammo. His work has appeared in The New Yorker, Wired, The Believer, the Best American Comics, as well as countless graphic anthologies. Noah was a regular contributor to MAD Magazine and has written and drawn numerous bestselling graphic novels including One Dirty Tree, the Fante Bukowski: Struggling Writer series for Fantagraphics books and Joseph Smith And The Mormons for Abrams in 2022. In 2015 he was the Artist in Residence/fellow at the Center For Cartoon Studies in White River Junction, Vermont. His books and comics are translated into more than 6 different languages around the world.
Buy my stories here on Fantagraphics. Check out more of his work on his site. Subscribe to his YouTube channel and follow him on Instagram.
---
Check out Noah's last comic in Birdy, Sounds From Below, or head to our Explore section to peek more of his published works.