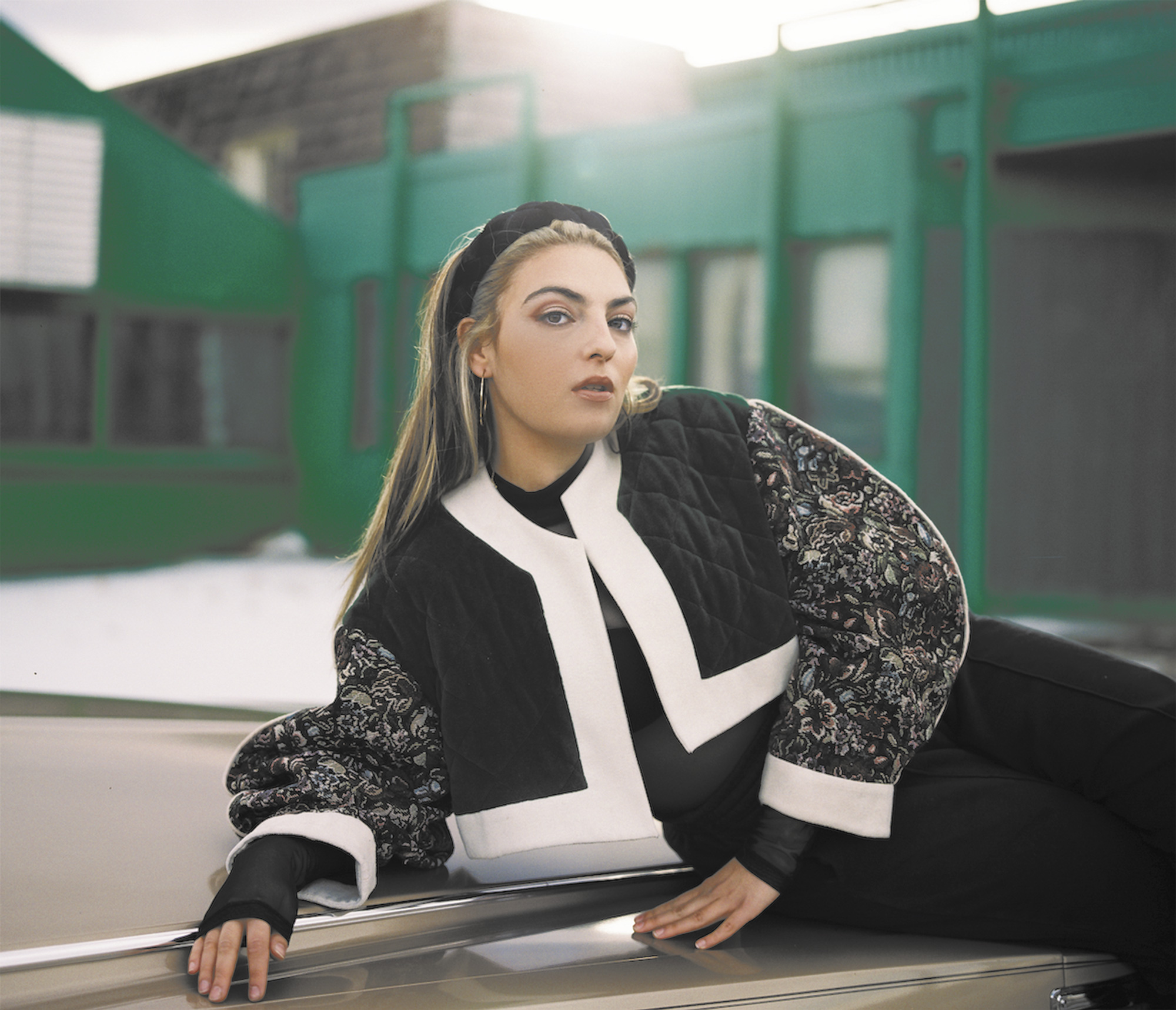 YaSi: Local Musician, Designer & Creator of MCA's B-Side Music Friday 2021 T-shirt
By Rachel Grammes
Published Issue 093, September 2021
This is an excerpt from a recent blog interview with Denver-based artist, musician and designer, YaSi,  who created this year's B-Side Music Friday t-shirt. The design is playful and abstract, effortlessly cool, and symbolizes what YaSi believes the music series provides for local musicians. We're so excited to have the t-shirt in the MCA Denver Shop and to have the opportunity to share YaSi's thoughts about the design itself and how her music and design processes intertwine in her own personal projects. 
Hey YaSi! First of all, how are you doing right now?
I'm doing great! Adjusting to a lot of things in life but welcoming all the new energy and situations.
You designed this year's (really rad)

 

B-Side Music Friday T-Shirt! The design is collage-based and features a record player, a disembodied hand, and elements found in nature that you've said symbolize what B-Side does for local musicians. Can you walk us through your process a bit more? Why did you feel collage was the medium for this project?
I've been collaging for a few years now and it matches my chaotic energy of taking random things that don't make sense and bringing them together for some type of harmony. I took a lot of inspiration from my personal experiences performing at the B-Sides as well as attending them. The mixture of art, music, and human interaction were aspects I wanted to add to this design.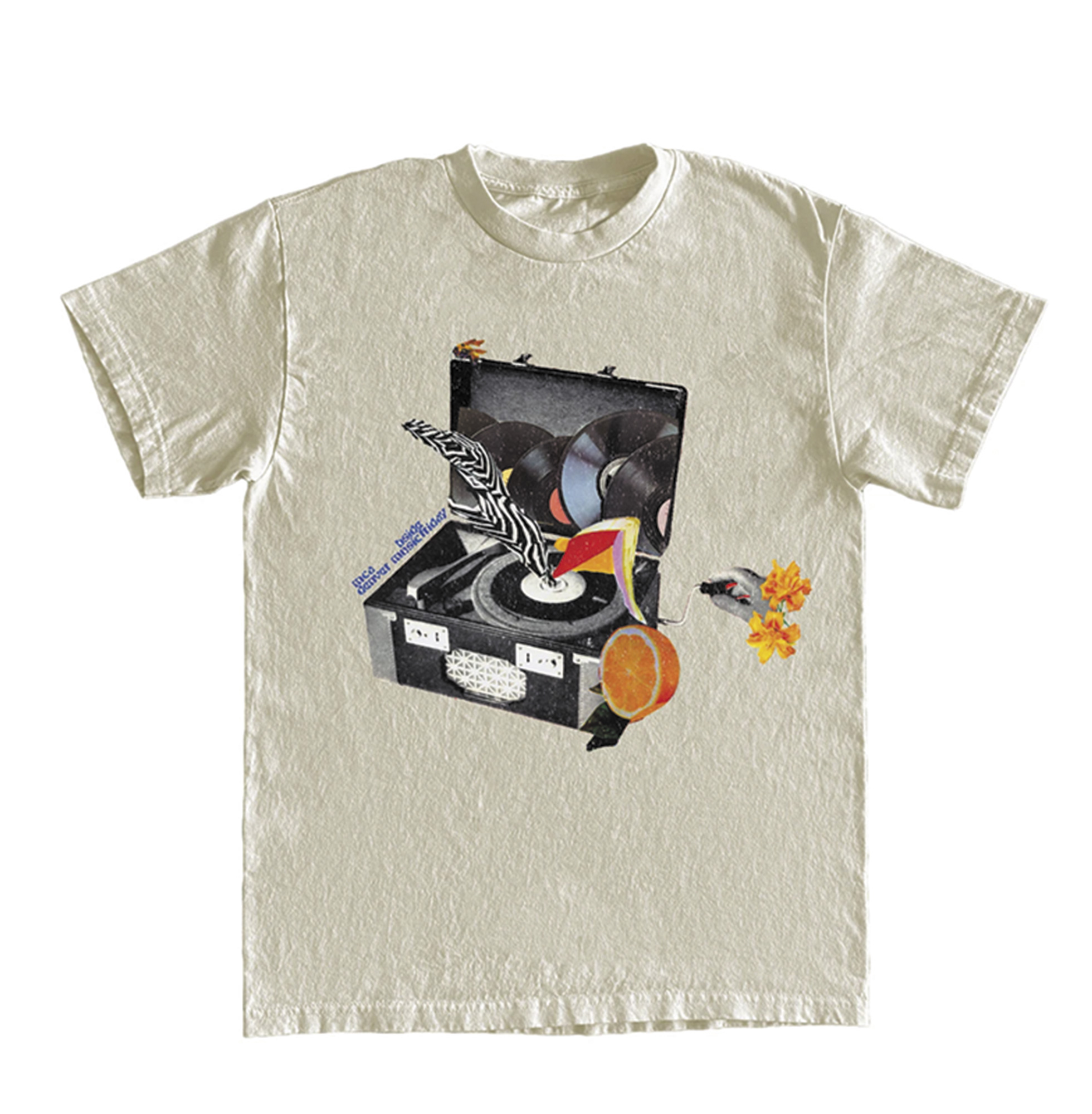 You performed during a past B-Side Music Friday series! How was that experience for you?

 
I've played a few B-Sides and they have always been so incredible. I have such an appreciation for the museum experience and have loved MCA since I was very young. Performing on the roof has always been a huge bucket list moment, it's a one of a kind experience.
How did you land on your own visual identity for your music? Do you feel like visual and auditory elements intermingle to create an experience that's bigger than either one on its own? Or are they entirely unique and different in and of themselves?

 
To be honest I am still finding my visual identity for my music. I have changed and grown a lot as a woman and as an artist, so I'd say I'm in my transition period right now. I do believe that giving an audience a visual experience can 100 percent enhance the audio or add a different layer that the audience might not have expected. For songs that don't get a visual, I think there is something special about the audience getting to run free with whatever they think the song means to them.
Did you design your merch?! What or who influences your designs?

 
Yes I did! I have been for a few years now, I really love making merchandise and hope to do it for other artists as well. As far as influences I love vintage/retro ads, I love that they drew everything and the font really speaks to me.
What are you up to right now? Any new music we can check out?!

 
I released my EP coexist with chaos earlier this spring! As of now I am writing new music and getting ready to release some singles very, very, very soon. Just keeping the music train going and planning to continue growing.
---
B-Side Music Fridays might be done this year, but the YaSi designed tee-shirt is still available for purchase at store.mcadenver.org 
---
For more information on YaSi, visit www.yasimuse.com. 
---
Rachel Grammes is the Digital Marketing Specialist and Independent Photography Contractor at Museum of Contemporary Art Denver.
---
Check out MCA Denver last Birdy install here.