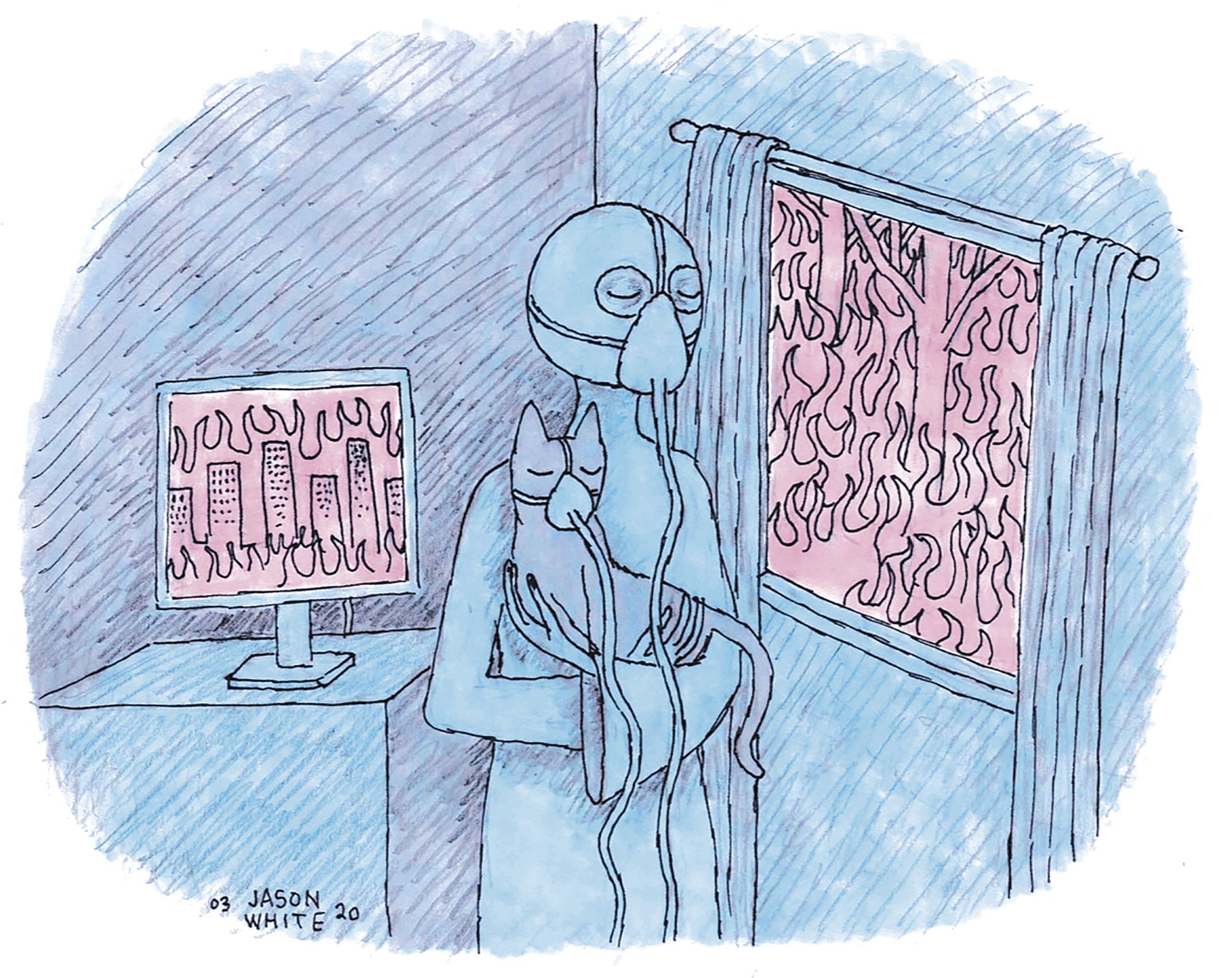 Healthcarelessness and more
Fortunately, modern medicine is increasingly based on Benjamin Franklin's old familiar adage that "an ounce of prevention is worth a pound of cure." Now the health insurance companies also increasingly possess medical knowledge whereby worth nowadays mainly comes down to cheap.
For example, during the corona crisis I visited my doctor for a preventative checkup. I should have done that earlier but was suffering from dizziness and when I called about that, they informed me I had not made an appointment matching the coding for that ailment and would have to schedule a new visit. Once sufficiently recovered and healthy enough for my doctor, I was allowed into the clinic on the new appointment morning. This in contrast to many other patients, because of the entrance sign: "Welcome to the clinic, but do not come in sick."
Well, to see if I qualified for any major future discomforts, my doctor had prescribed a blood test and during my visit we discussed the results. She said, "I'm worried because both cholesterol and blood sugar are too high." Half-observantly I suggested not to worry because she looked rather fit; but it turned out to be about me. She said somewhat sharply, "My own blood values are fine; I only measure high for salary, and you don't suffer from that." So she knew exactly how to put her finger on the problem. "But," she continued, "the fact that you didn't read this in the results must have something to do with your poor eyesight." (At first, I accidentally had walked into the wrong office). So with diet and medication prescriptions in my pocket, I was sent straight to the eye specialist.
The eye check consisted of a scan by a complicated machine, after which the concerned ophthalmologist on duty pointed out an anatomical anomaly. He did not know me, nor had he consulted any previous vision test results for either eye, so he says, "I have learned that no one can see anything with such a deformity of the eye." Thereupon I looked at him questioningly and saw how in the twilight he gathered the courage to say, "You are blind in your right eye." I winked at him with my left eye and laughingly suggested we should put a little wager on the accuracy of that statement. He was not a gambling man and, in the end, turned out to have mastered his profession after all, because he decided to have the optical deviation thoroughly investigated with a new viewing test; and called the mechanic.
While we are on mechanics and the body, one of my heart valves is made of titanium; not from birth, but it was installed later during a major overhaul. In absence of too much ambient noise you can hear that valve click from close by. Consequently, I can hear it regularly since I am usually in the vicinity. Yet below are two incidents with the clicker, after which I thought, Fortunately I'm still alive … right?
First, one morning at work I was thinking of words that would suggest some progress had been made on a research project and tried to meet a deadline for submitting that report. Then, without warning, my laptop computer refused all necessary functions. In great panic I rushed to the nearest help desk where I arrived a little out of breath and thus leaned forward at the counter. The desk jockey in turn bent my way and picked up the laptop. Suddenly, he sprang a serious questioning expression on his face, bent over the thing and then immediately shot straight up again. Holding the device tightly and straight in front of him, he uttered with great horror, "It ticks … and fast!"
The other, more reverse, example: Recently, while reading a book, I paused to think about a passage. As such I was lying on the couch musing and suddenly noticed to my own substantial dismay that the heart valve could no longer be heard. Of course, I immediately called my cardiologist. As usual she was not available right away, but she must have quickly recognized the seriousness of the situation and called back within ten minutes. She said, "Yes, I didn't want to alarm you the other day, but I did notice something during that recent checkup: you're going deaf." 
---
Herscho Duds is a pen name for a university professor in biological sciences who has revitalized his interest and activity in creative writing. He publishes in AllPoetry, and also in the Dutch language in newspaper print and online forums in The Netherlands.
---
Jason White is an artist living in the suburbs of Chicago. His favorite mediums are oil on canvas and pencil & ink drawings. When he was a kid he cried on the Bozo Show. His work varies from silly to serious and sometimes both. Check out more of his work on Instagram.
---
Check out Herscho's last story in Birdy, The Balance of Nature, published in Issue 106 and Jason's March install, the companion art to Nate Balding's Werewolf Radar: Maid to Black, or head to our Explore section to see more work by these talented creatives.