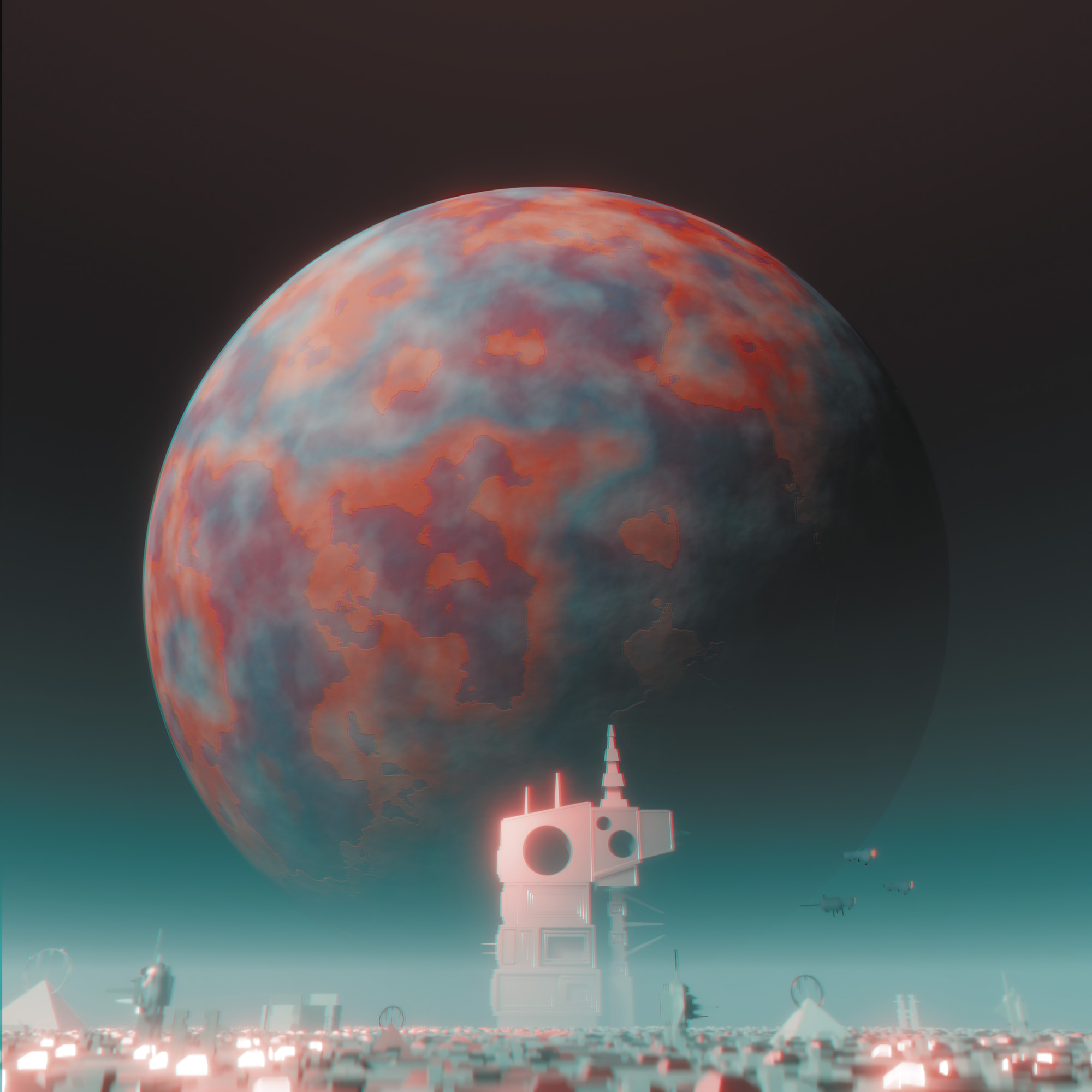 Astronaut
By Risa F Scott
Art by Ali Hoff
Published Issue 092, August 2021
My Aunt Carol lives on a little farm in Oregon. The forest there is so green, like it crept over every other color for being still. It's a long trip, makes you feel like you're moving away from Earth itself. Light plays with hanging moss fingers as you pass beneath and the rolling mist coming over the hills. The air there is heavy with more than water. It surrounds you until you start to forget where you came from. About halfway there's a country store that sells homemade ice cream by the pint. The cash only sign reminds you of your wallet. Then that fades too, like the trees, fading into the past like your ancestors. There's only coming home to a place you've never slept, full of the history of all that's happened there. You experience it, not as a tourist, but as a witness. As the trees and the grass, the blackberry bushes, every mile marker. Is it possible for a place to hold more, like people do when they've seen too much? You can see it brimming over in someone's eyes. But when it's a place … it's just this eerie feeling like it's trying to pull you further in, like it needs to show you. When they interview astronauts they always say the most significant part of going to space is turning around and looking back at the Earth. They say they never feel the same again, like part of them gets left up there. Maybe some places just hold more. I don't know. Maybe I just want it to mean something, being here. I think I just want people to stumble on this place in a hundred years and know I left something behind. 
---
Risa F. Scott is an actor, writer and director for series content, short or feature film, commercial and creative projects. She believes in a community approach to filmmaking and has developed a network of strong contacts all over the US for creative work. Risa is also a professional photographer can be contacted for BTS and conceptual work associated films and production at risascottphoto.com. Follow her on Instagram and see her video work on Vimeo.
Check out Risa's July Birdy published poem, Moon, here.
---
Ali Hoff is UK-based freelance concept artist and 3D Modeller who creates strange otherly worlds, scapes, characters and more.  
Peek Ali's July piece, Forest Path, here.