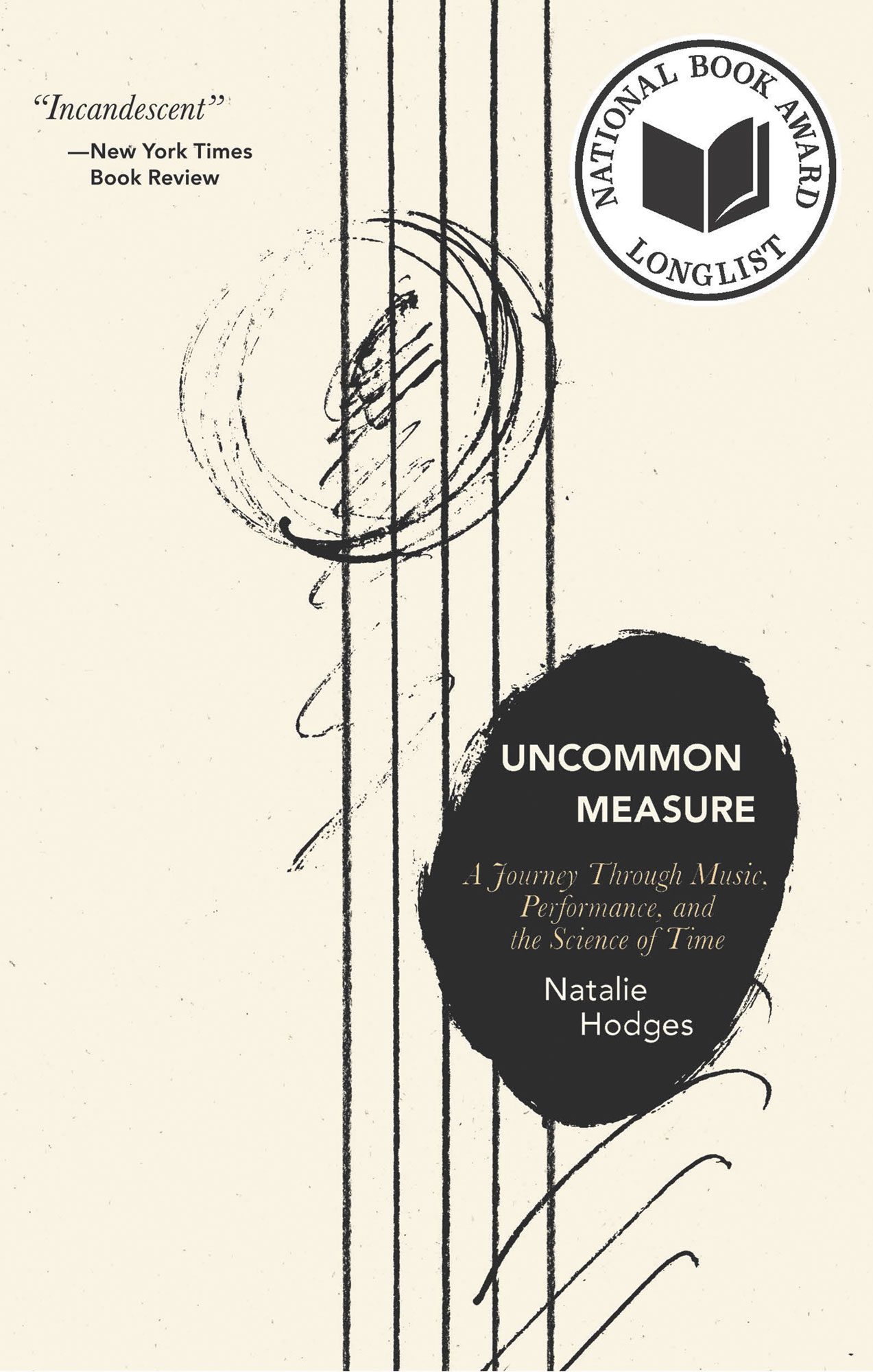 Book Club
By Hana Zittel
Published Issue 108, December 2022
An Uncommon Measure: A Journey Through Music, Performance, and the Science of Time
by Natalie Hodges (2022)
Born and raised in Denver, Natalie Hodges dedicated nearly every waking moment to her dream of becoming a performing violinist. From hours in the practice room, to summers spent at music school, violin was everything. When it came time to perform, however, her mind began to spiral downward, analyzing a part of the composition that she knew was bound to trip her up. This crippling performance anxiety combined with pressures in the classical recital path left her wanting to abandon performance and growing a hatred of violin all together. She writes, "And I've hated it ever since, if only because it's easier than still loving it."
Natalie Hodges' An Uncommon Measure is a memoir in essays, but twists the genre by infusing it with neuroscience, physics and intoxicating descriptions of music. In the essay, Symmetry Breaking, Hodges works through familial history describing her Korean immigrant mother's love for the violin, how she had to leave this beautiful art behind due to her overwhelming obligations, and how she survived the racism and abuse that surrounded her. The view into Hodges' life in these essays are seamlessly matched with history and science. She relates joining a tango society and learning the value of improvisation and connection with quantum entanglement. In one of the most memorable essays, she dives into the complexities, history and multiple understandings of Bach's Chaconne, building up the beauty of this incredibly complicated piece mixed with her crushing decision to quit the violin.
An Uncommon Measure manages to build the pressures and allure of classical music performance and invite readers in with relatable and elegant descriptions. Hodges' collection flows with a certain sadness, but her prose and structure lends itself to an enchanting look into the world of classical music and beyond.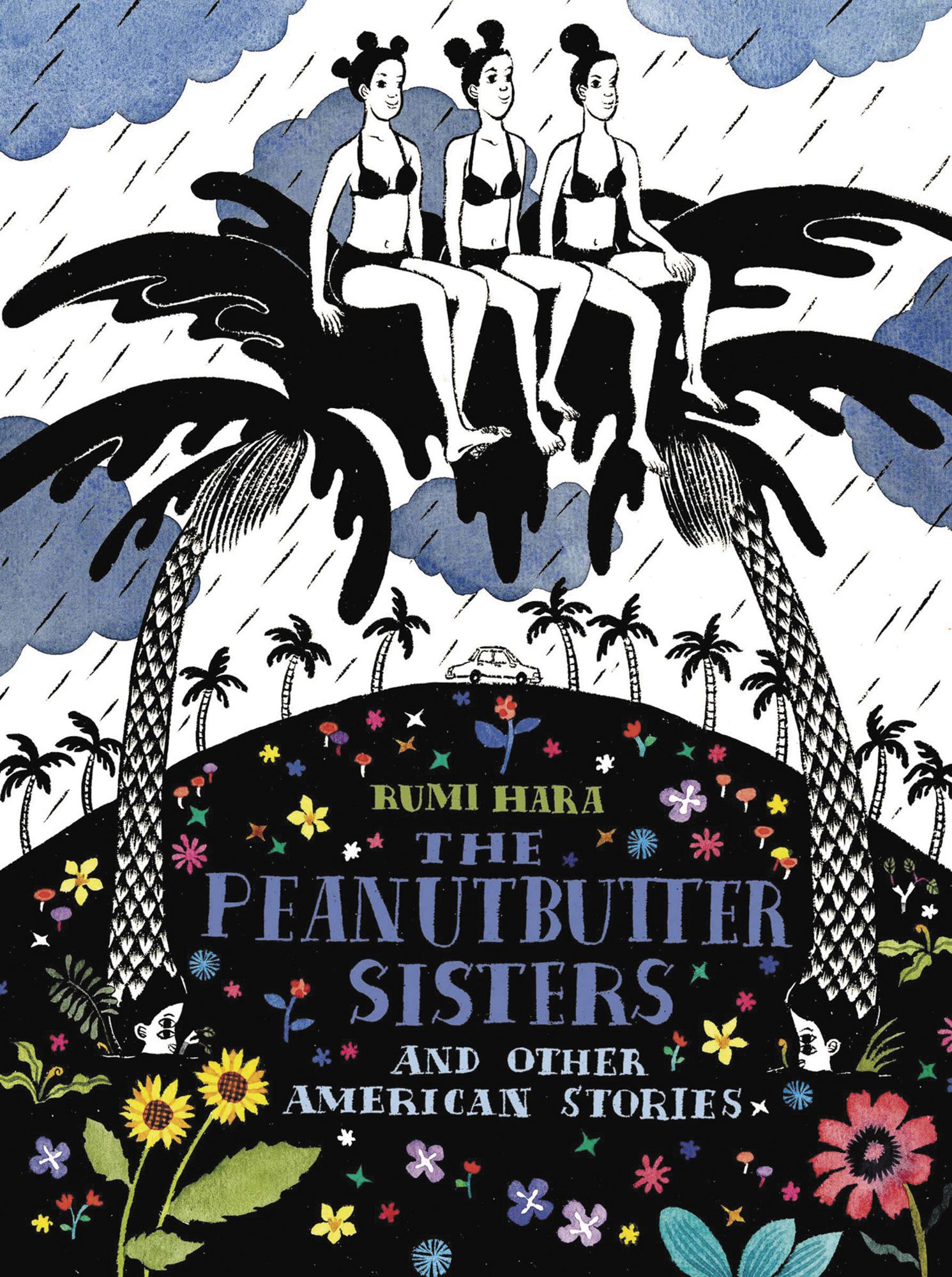 The Peanutbutter Sisters and Other American Stories
by Rumi Hara (2022)
Rumi Hara's anthology, The Peanutbutter Sisters and Other American Stories, is a wild amalgam of science fiction, magical realism, fantasy and realistic fiction packed into quick comics. A follow-up to her acclaimed 2020 full-length graphic novel, Nori, Hara's newest is a deep range of the weird, dipping readers into her expansive imagination. 
In the title comic, the Peanutbutter Sisters are a trio of resellers that ride on hurricanes to take vacations. When it's time to come home, they try to hitchhike on a whale, but in the near future, find fewer and fewer to use. In another, Walking With Tammy Tabata, a pair of young theater makers wander around Brooklyn seeking inspiration while they try to dream up their own version of a Noh play. The penultimate story finds the character Brian Tran living his average life as a library worker until, during the pandemic, he suffers from extreme vertigo episodes that sink him into another world filled with wild orgies. 
Hara's collection is full of surprises and bends genre in a way that has each comic section feeling like a wonderful, and often surreal, slice of her mind.
---
Hana Zittel is a librarian at the Denver Public Library in addition to being a librarian at the Denver Zine Librarian. She grew up in Steamboat Springs, Colorado and pretty much just likes being outside with her pup when she has some free time, and reading, that might have been assumed though.
---
Check out Hana's November Book Club in case you missed it, or head to our Explore section to see more of her past reviews.