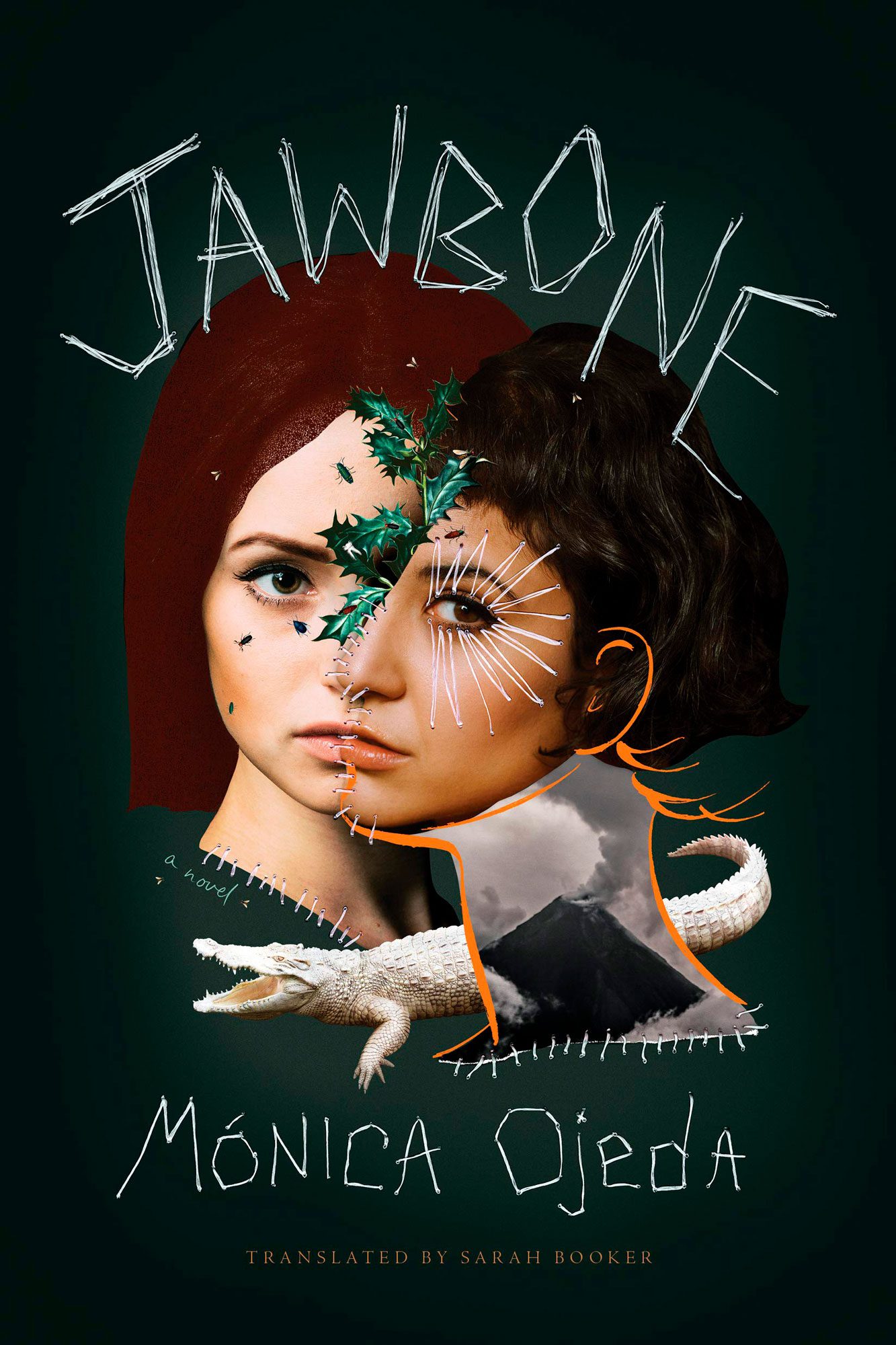 Book Club
By Hana Zittel
Published Issue 109, January 2023
Jawbone by Mónica Ojeda, Translated by Sarah Booker (2022)
Ecuadorian author Mónica Ojeda's first novel translated into English melds horror with trauma and dark teenage antics in this urgently current work. Ojeda's story opens with Fernanda, a teenage student, realizing she has been kidnapped and tied up in a cabin. Quickly recognizing that her captor is her language and literature teacher from the Delta Bilingual Academy, Miss Clara, Fernanda tries to figure out what she could have done to wind up in this situation. As the author proceeds to peel back the disturbing turns that led to this captivity, Miss Clara is revealed to be a woman consumed with anxiety and obsessed with emulating her mother, who never truly showed her affection. While at her previous teaching job, Miss Clara's home was broken into by two girls who tied her up and turned violent, leaving Miss Clara broken, humiliated and extremely traumatized.
Fernanda, on the other hand, is one of the most popular girls at Delta Bilingual Academy. Along with a gaggle of friends of varying social power, Fernanda leads this girl group alongside her closest friend, Annelise. When they take over an abandoned building in the city crawling with crocodiles and insects for their after school hangouts, they devise dares and creepypastas that increase in risk and darkness. Annelise conjures up stories about a White God, who the girls pray to, originally a rhinestone-encrusted drag queen dragonfly that smells like Dior, but later, "has neither face nor form, but its symbol is a jaw that chews up all fears." Ojeda continues to build tension as Fernanda and Annelise's sister-like friendship shatters, a development rolled out through narratives from multiple characters including form breaking excerpts in which Fernanda divulges her secrets to her therapist in interview form. These plotlines and characters coalesce to slowly unravel the cause of Fernanda's capture.
Ojeda's novel is suspensefully developed, maintaining strategically omitted details and carefully uncovering mysteries creating an unsettling, modern horror. The consuming darkness, adolescent boundary-pushing, and complexity of female friendships are incredibly realistic and raw. Ojeda's prose met with an expertly unfolding horror mystery creates a sinister, twisting ride into a powerful literary horror novel.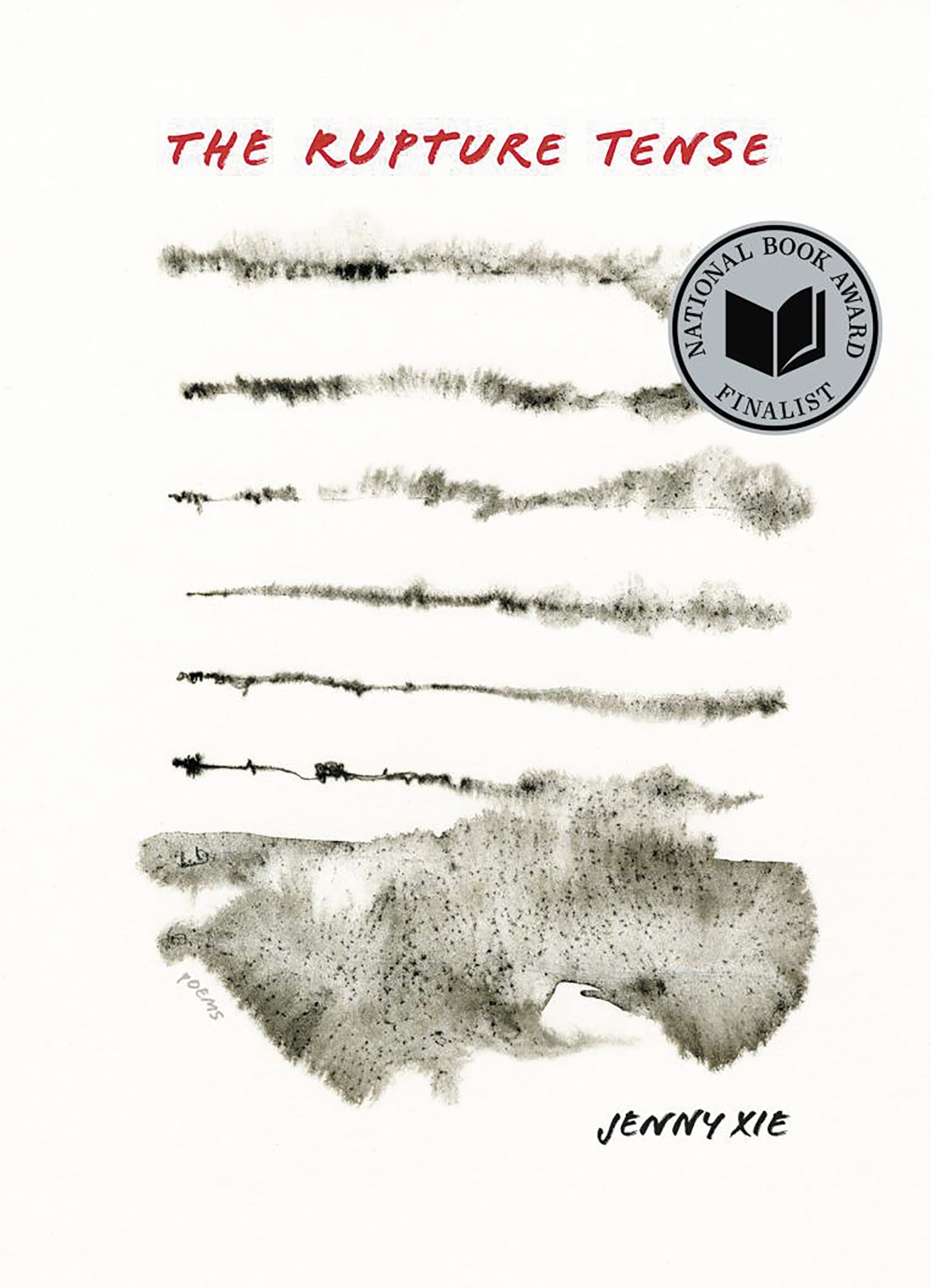 The Rupture Tense by Jenny Xie (2022)
"Even the chaos of the revolution can't scrap nostalgia's residue off childhood."
Jenny Xie's follow-up to the 2018 poetry collection, Eye Level, is an intimate mingling of time, family and home. In the first section, Xie uses her elegant prose to describe some of the photographs taken by Li Zhensheng from 1966-1976 during the Chinese Cultural Revolution as a staff photographer for the state newspaper, Heilongjiang Daily. This position gave Zhensheng access to photograph scenes from the Chinese Cultural Revolution that went against the newspaper's stance to only publish images portraying the government positively. These negatives were hidden under his floorboards until displayed in 1988 and published in his 2003 book, Red-Color News Soldier. Xie's language creates fully formed images without the visual depiction of these black and white pictures. She reflects on the importance of these photos and the gravity of what they have captured writing:
Can it be true? That every memory that solidifies into an image becomes a grave?
A photograph is no place to keep the dead.
They peer back at us from their positions and see, anchored in our eyes, a way out.
Xie's book goes on to embrace the personal with descriptions of visits home to Anhui, China and conversations with her grandmother. She utilizes multiple forms, history, ancestral trauma and her own experience to wrap all of the reader's senses into this collection. Complex and universal feelings around time and how we interpret the past, present and future are themes that constantly swirl throughout this work building a scope that feels enormous. Xie's The Rupture Tense was a finalist for the National Book Award for poetry. 
---
Hana Zittel is a librarian at the Denver Public Library in addition to being a librarian at the Denver Zine Librarian. She grew up in Steamboat Springs, Colorado and pretty much just likes being outside with her pup when she has some free time, and reading, that might have been assumed though.
---
Check out Hana's December Book Club in case you missed it, or head to our Explore section to see more of her past reviews.