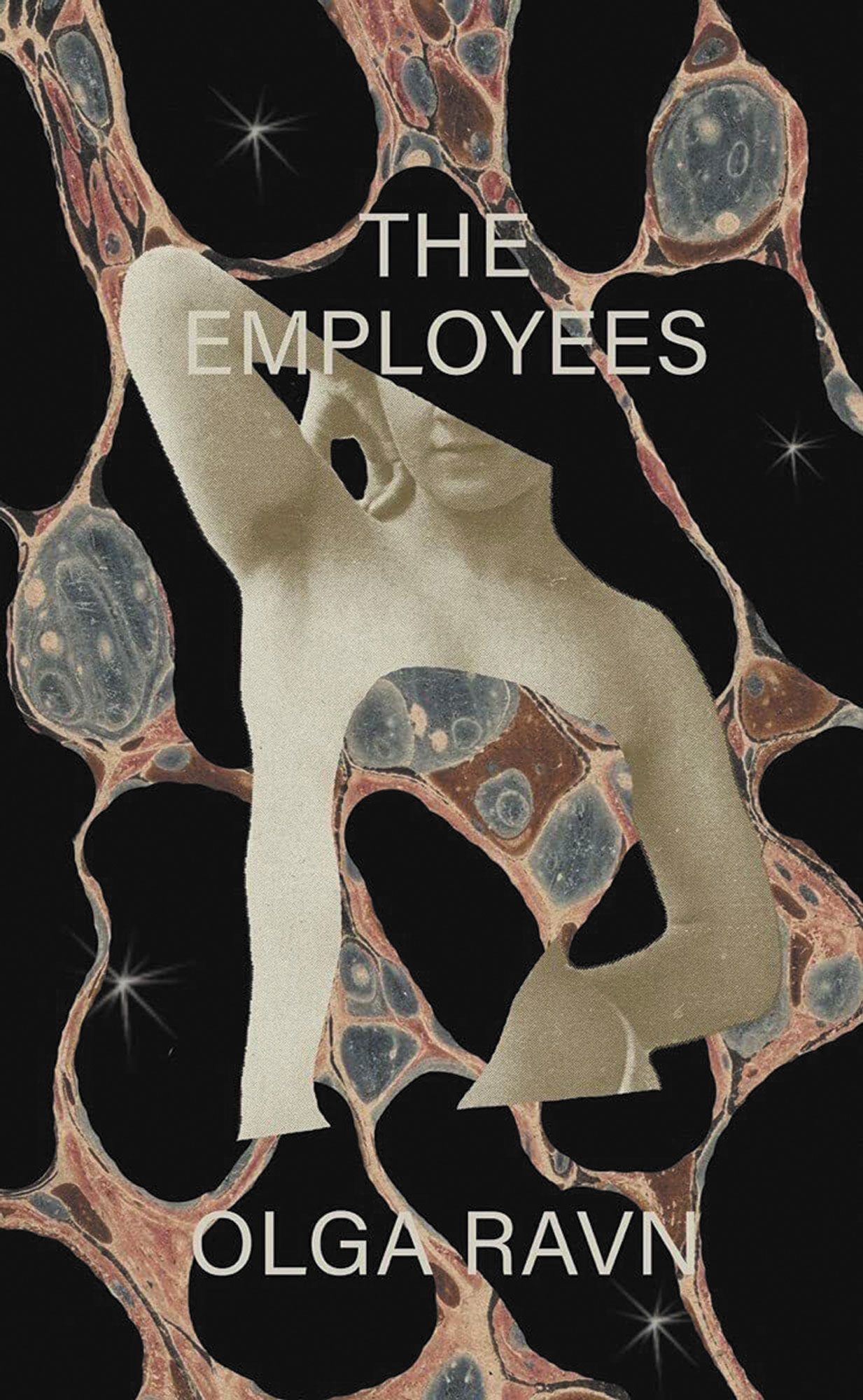 Book Club
By Hana Zittel
Published Issue 107, November 2022
The Employees: A Workplace Novel of the 22nd Century by Olga Ravn, Translated by Martin Aiken (2022)
Strange objects have been brought aboard the Six Thousand Ship from the planet New Discovery. Packed with a mix of human and humanoid crew, the Six Thousand Ship is run by these workers that all have various understandings of their purpose on the ship and furthermore, the purpose of their lives. The objects, seemingly alive, have started to seduce, repulse and take hold of the crew members in different ways. 
"I keep thinking about the one on the purple hide. Something about it makes me react differently than the others do. Is this what my coworkers have told me about? A feeling, a sense of attachment?" Another claims, "One of the objects, I'd say it was about the size of a small dog, is shiny like a maggot from a different world, but also like a talisman I used to wear on a chain around my neck when I was a child and would put in my my mouth and suck." As time passes on the ship, it is not the objects that take center stage, but a deeper question about work with humanoid crew members questioning meaning in a life designed solely for work.
All of The Employees is structured as brief interviews with unnamed members of the crew and elevates suspense through confession-style snippets. Differentiation between humanoids and human crew come from details in the interviews, allusions to the past or questions about the concept of love and feelings that point to each crew member's origin. 
Olga Ravn is an acclaimed Danish poet and wields her mastery of language and structure in this novel alongside a surely elegant translation from Martin Aiken. Descriptions of the objects, earth, and the planet New Discovery are intoxicating and aromatic, allowing you to smell moisture and feel each texture.
Ravn craftly breathes new life into the dystopian workplace sci-fi genre sinking into the dark capitalistic terror of work and questioning the purpose of life tied to work. The Employees was shortlisted for the International Booker Prize in 2021 and was on the Longlist for the 2022 National Book Award for Translated Literature.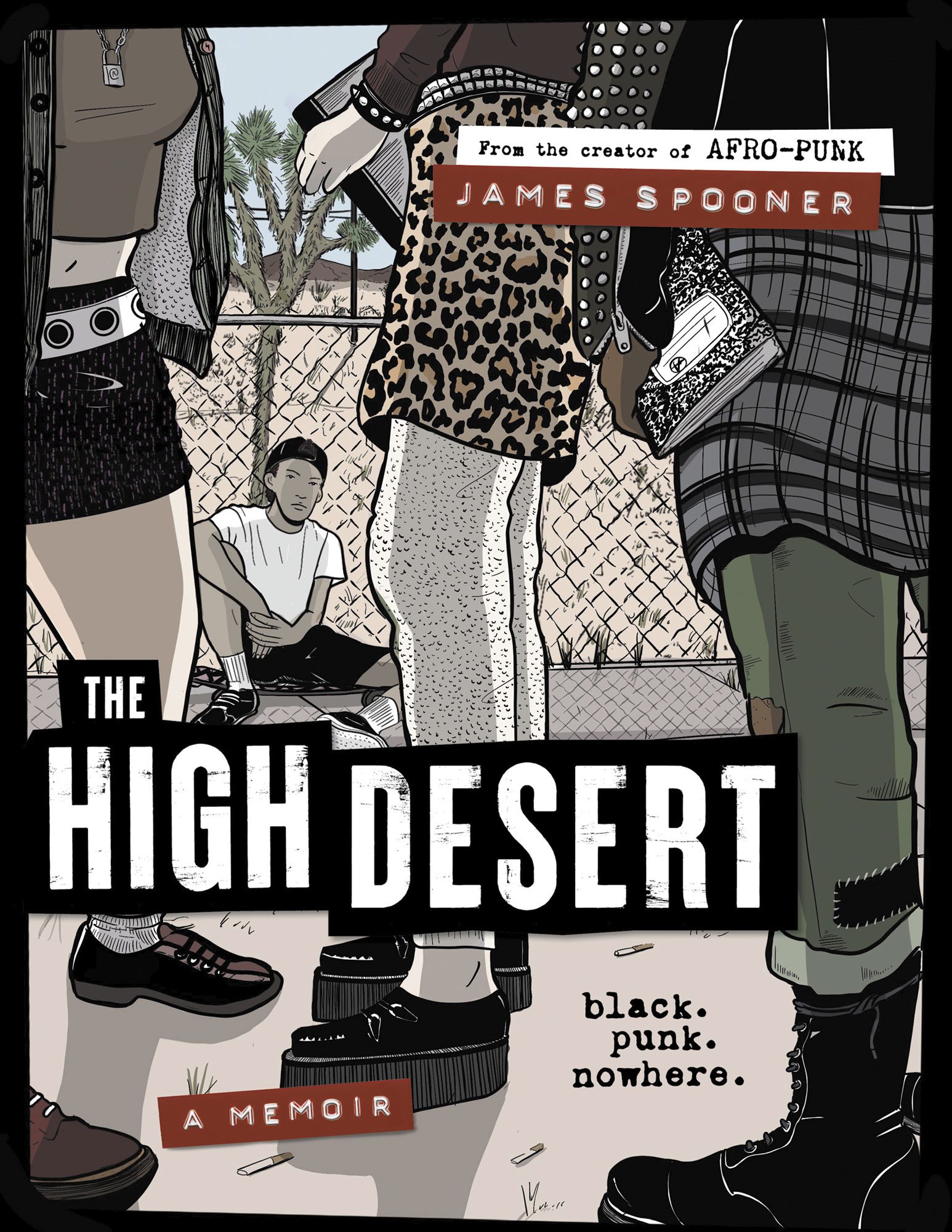 The High Desert: Black. Punk. Nowhere. by James Spooner (2022)
"Rock 'n' roll is a Black American legacy. Punk rock is Black music."
James Spooner, creator of the documentary Afro-Punk and cocreator of the Afropunk Festival, dives into his seminal high school years in his debut graphic novel, The High Desert: Black. Punk. Nowhere. 
After attending seven schools in eight years, Spooner ends up in Apple Valley, California being raised by his single, white mother while his Black father and half siblings reside in New York City. One of the few Black kids at his new school, Spooner starts to make friends after getting invited to skate in an empty pool bowl. Walking home, he gets wrapped up in a water balloon fight that leads to meeting a new friend, Ty, who will change the course of his life. 
Ty is a Black punk who introduces him to a different way of life and starts him on the path to discover the beauty of punk. "With my dad barely in the picture and racism becoming my reality, I needed a Black friend who appeared bigger than this town." As Spooner learns more about DIY culture and punk, and starts defining himself and what he stands for, nasty skinhead subculture, misogyny, and white supremacy clash with his newfound friendships and punk rock culture.
James Spooner's memoir packs in a nostalgia-laced coming-of-age story into the late '80s punk scene and examines the complexities and emotions of feeling like an outsider in a tiny town. Growing up and finding a place in a space that was so overwhelmingly white, while being overtly attacked by white supremacists, Spooner learns through friends and fellow BIPOC punks and activists the true heart of punk and DIY culture. Matched with the beautifully detailed artwork, The High Desert is an engrossing memoir that pulls at the heartstrings and highlights the gems of the late '80s punk scene.
---
Hana Zittel is a librarian at the Denver Public Library in addition to being a librarian at the Denver Zine Librarian. She grew up in Steamboat Springs, Colorado and pretty much just likes being outside with her pup when she has some free time, and reading, that might have been assumed though.
---
Check out Hana's October Book Club in case you missed it, or head to our Explore section to see more of her past reviews.