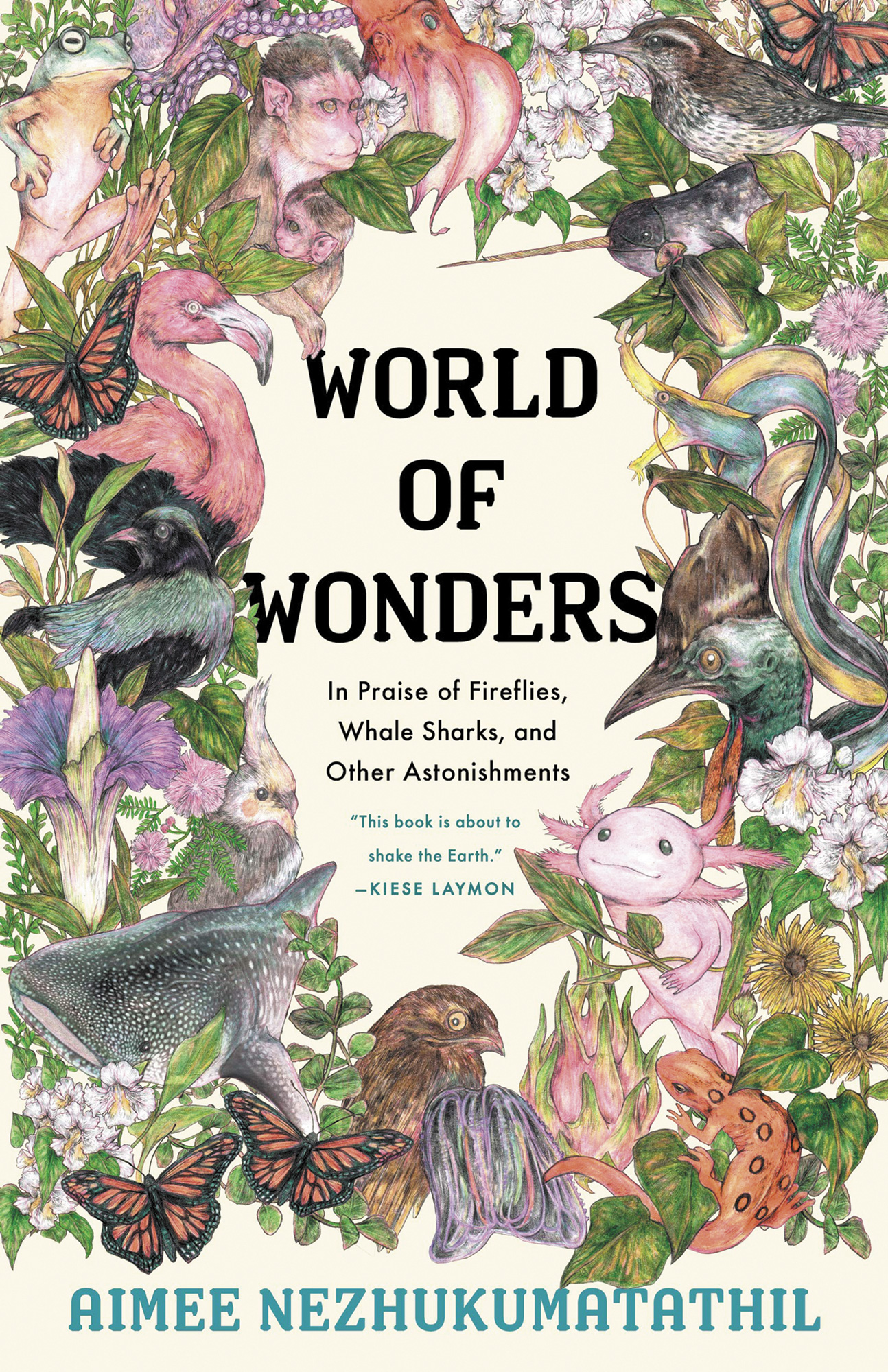 Book Club
By Hana Zittel
Published Issue 093, September 2021
World of Wonders: In Praise of Fireflies, Whale Sharks, and Other Astonishments by Aimee Nezhukumatathil (2020)
Known for her elegant poetry, much of it focused on the beauty of the natural world, Aimee Nezhukumatathil's newest release moves her skilled writing to essay form. World of Wonders is a collection of 20 essays, each centering on a magnificent or strange creature or plant tied to bits of Nezhukumatathil's life. 
In the Peacock, Nezhukumatathil experiences pain and shame around race and heritage through the narrow-minded comments of a grade school teacher. She writes, "I'm eight and I've just returned from my first trip to southern India. During that time, I fell completely in love with peacocks — India's national bird — in spite of the strays in my grandparent's courtyard that shrieked like cats being dragged over thumbtacks." When she is asked back home in Phoenix to draw an animal for class, she immediately chooses the peacock, but is called out by her teacher to draw "American animals." "This is the story of how I learned to ignore anything about India," she writes, until adulthood when this symbolic bird becomes an image of fierce pride.
Through the strange sea Ctenophora, the comb jelly, she sees the colorful glass bracelets she was gifted as a girl by her grandmother. With the Cactus Wren, she discovers the freedom and danger of childhood nights playing Ghost-in-the-Graveyard with neighborhood kids while also finding safety in the homes of neighbors, just as the wren procures protection within the inhabitable saguaro cactus. 
There is something so magical about writing when a poet takes on a different format and Aimee Nezhukumatathil's collection is no different. Each essay carries you on to the next to discover another beautiful world and the deepest roots nature holds in our personal histories.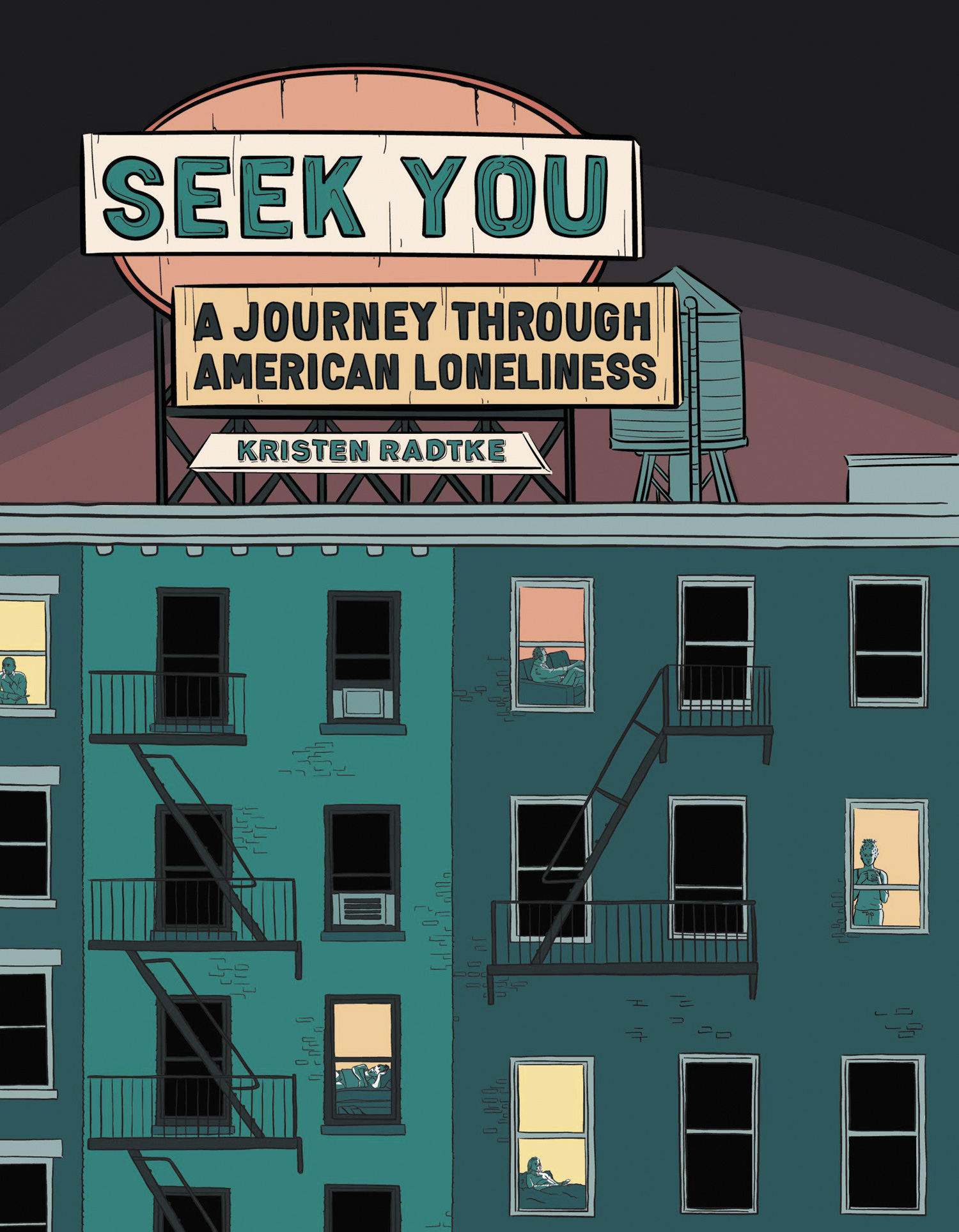 Seek You: A Journey Through American Loneliness by Kristen Radtke (2021)
In the author's note at the beginning of Kristen Radtke's second graphic novel, she explains that when she began this book in 2016 loneliness was already increasing, but then in 2020, the concept and the urgency of loneliness hit us all in an unimaginable way. 
Through memoir, interviews and research Radtke compiled her musings on loneliness into the graphic format. Exploring strange and alienating concepts like the emergence of the TV laugh track, that plays with our instincts and emotions, or how we create connection and bonds through gossip, she proposes that our steep decline into loneliness is accelerated. 
Radtke does not concede that prevalent loneliness is only the work of technology, but provides a combination of theories and anecdotes to motivate reflection on all the ways the concept of loneliness intersects with our lives. How loneliness is portrayed in the media does have a large impact, and yes, social media can exacerbate those feelings. But Radtke also explores concepts that occur in the animal kingdom and displays the universality and often privilege of solitude. 
Seek You is a timely and impressively thorough reflection on loneliness that helps with understanding how we got here and how we can find each other again.
---
Hana Zittel is a librarian at the Denver Public Library in addition to being a librarian at the Denver Zine Librarian. She grew up in Steamboat Springs, Colorado and pretty much just likes being outside with her pup when she has some free time, and reading, that might have been assumed though.
---
Check out Hana's August install of Book Club here.