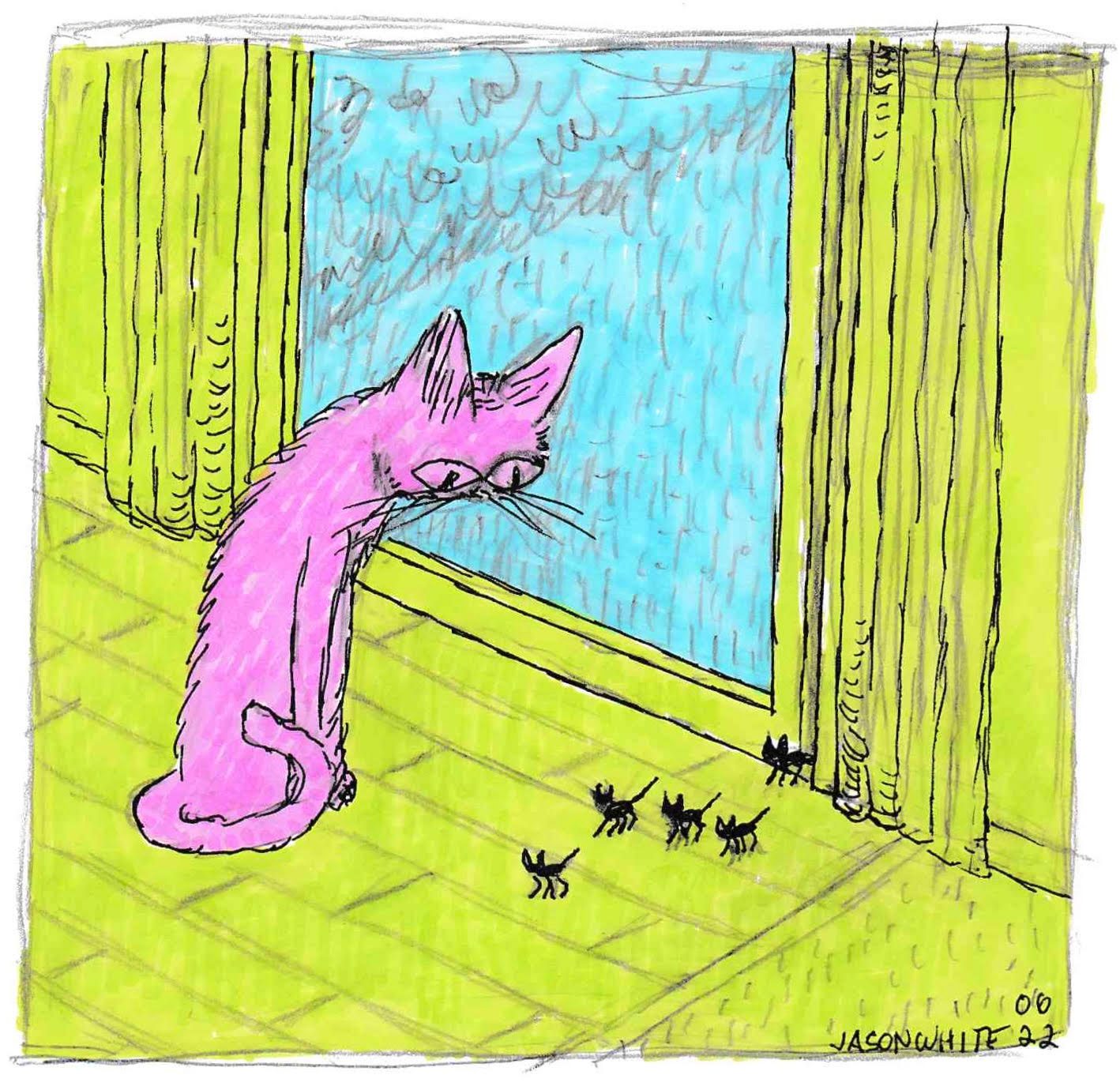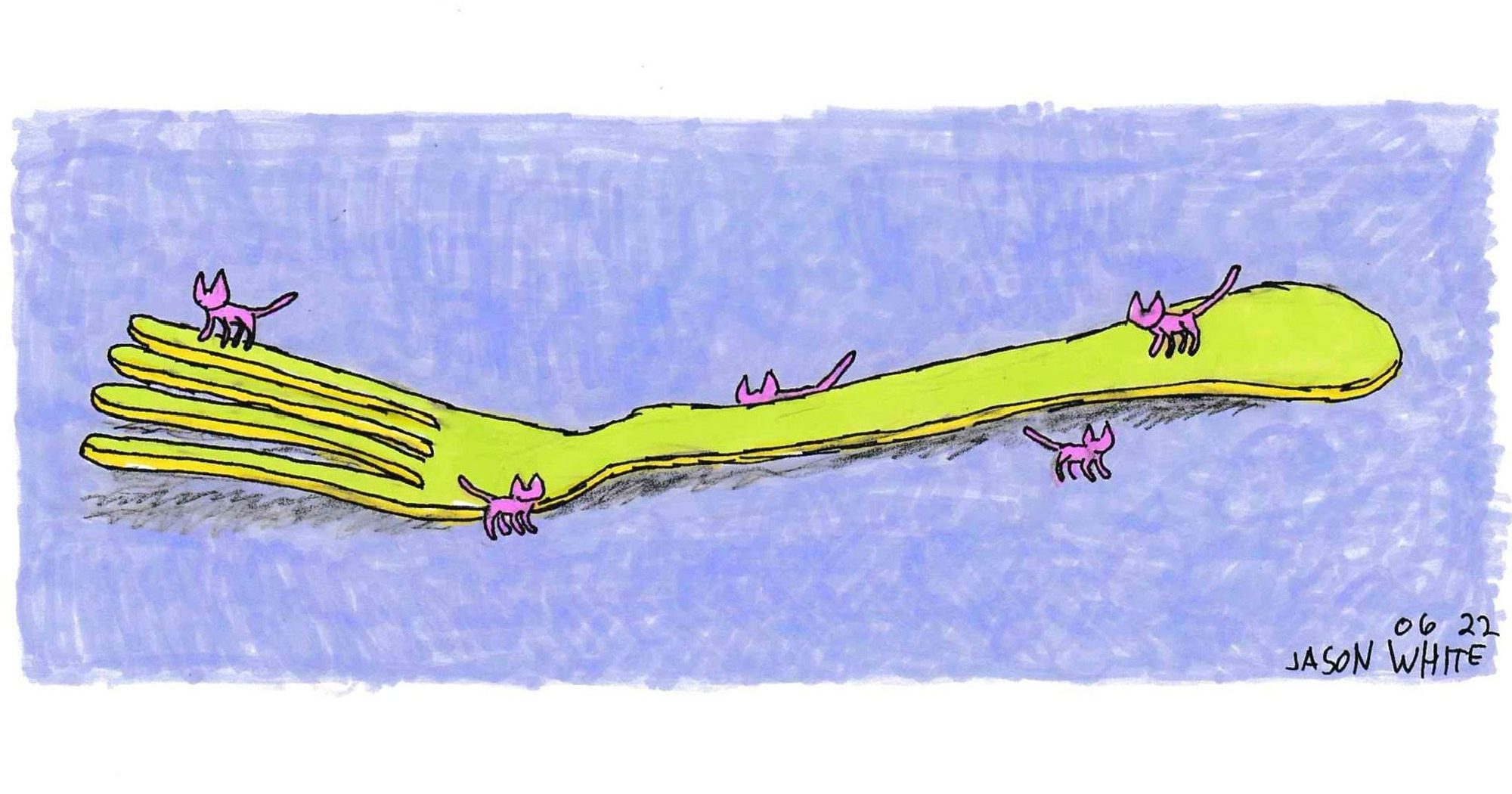 Bug Cats
By Jason White
Published Issue 104, August 2022
Jason White is an artist living in the suburbs of Chicago. His favorite mediums are oil on canvas and pencil & ink drawings. When he was a kid he cried on the Bozo Show. His work varies from silly to serious and sometimes both. Check out more of his work on Instagram.
---
Check out Jason's July Birdy art installs, The New News And Maybe Some Old News Too, and Zac Dunn's The Great Wheel, or head Explore section to see even more of this talented creative.