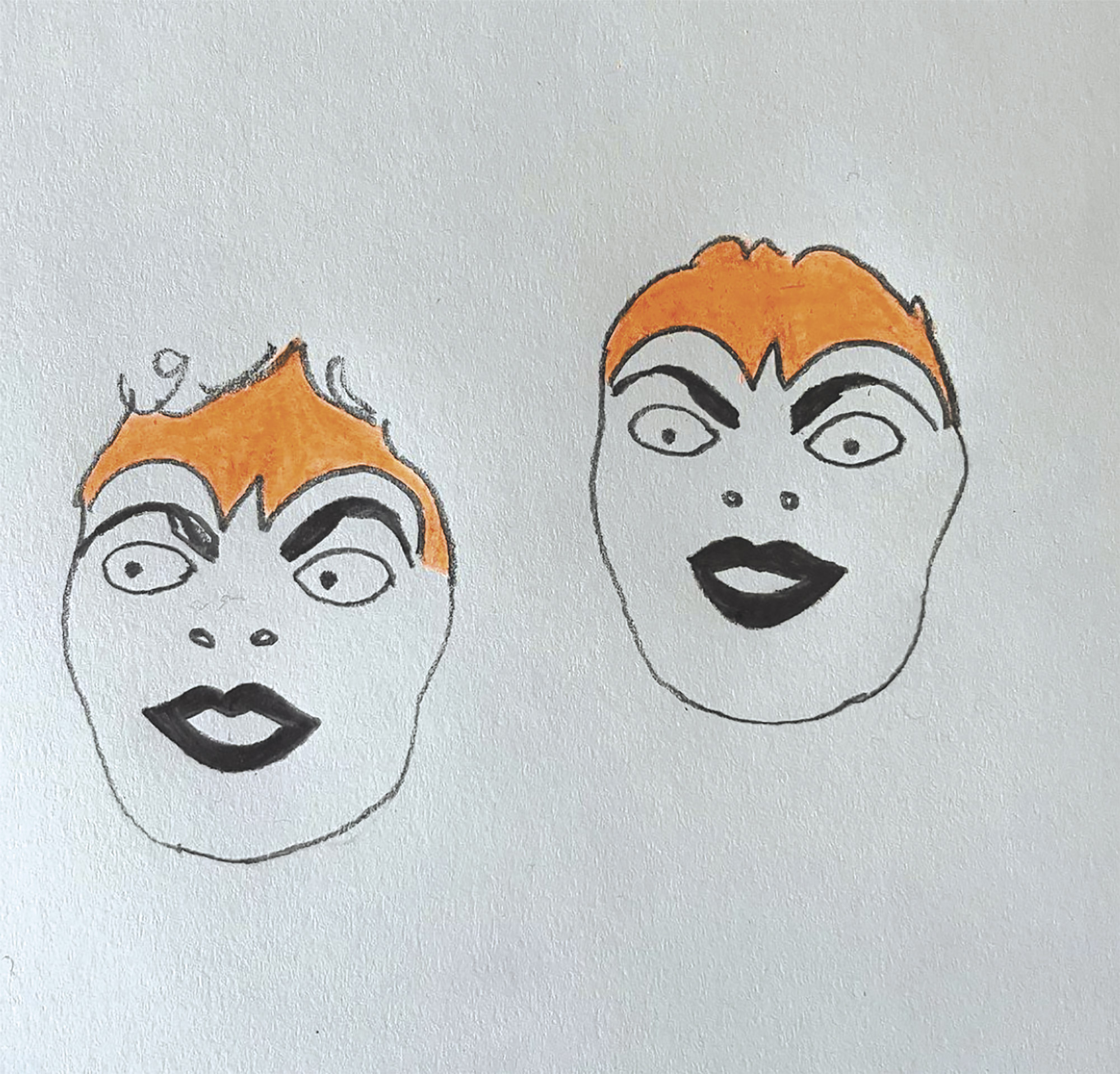 Coins Dropped
By Alison Moski
Art by S. Putnik
Published Issue 103, July 2022
Coins dropped
Into a skull slot
Slip down into throat
Disappearing
A token of wisdom ingested
Walk-through solidity of heat wall
Under drifting cumulonimbus
Blinding whiteness cauliflower-Ness
Tao of physics
Snagged at a free library
A second read through might make more sense now
A Door squeaks
Yet I hear a blaring Jazz trumpet
Mind is slow
Verbally incapacitated
A familiar world of instincts desire and illusion
Living within a mind controlling structured order
A red winged calls oblivious of me
As I cast a shadow upon a crow feather
Holding words in my mouth
in my mind
Existing in an abyss between myself and the outside world
The bottom of existence – death
A first and last love lost
By gunshots from a stranger
---
Alison Moski born and raised in Connecticut then travelled northwest to southwest and now here in Denver. A curious observer of life, lover of words and the abstract. Discover more poetry at firedragon2014.wordpress.com.
---
Siena Goldman aka S. Putnik lives in her birthplace, Los Angeles, where she has spent her lifetime so far experimenting with the visual and musical arts. She loves working with pencil, pastel, watercolor, crayon and collage to convey interesting textures, color palettes, and moods in her multi-media artwork. As a 25 year old, she has spent a lot of life in school, uncomfortably switching districts and trying to fit in. Now, she is just stepping out yet again, this time stuck in the squeeze of birth as a young artist.
---
This is Alison's debut Birdy piece, but keep your eyes peeled for more future works by this talented poet. In case you missed it, peek S. Putnik's June install or head to our Explore section to see more of her work.