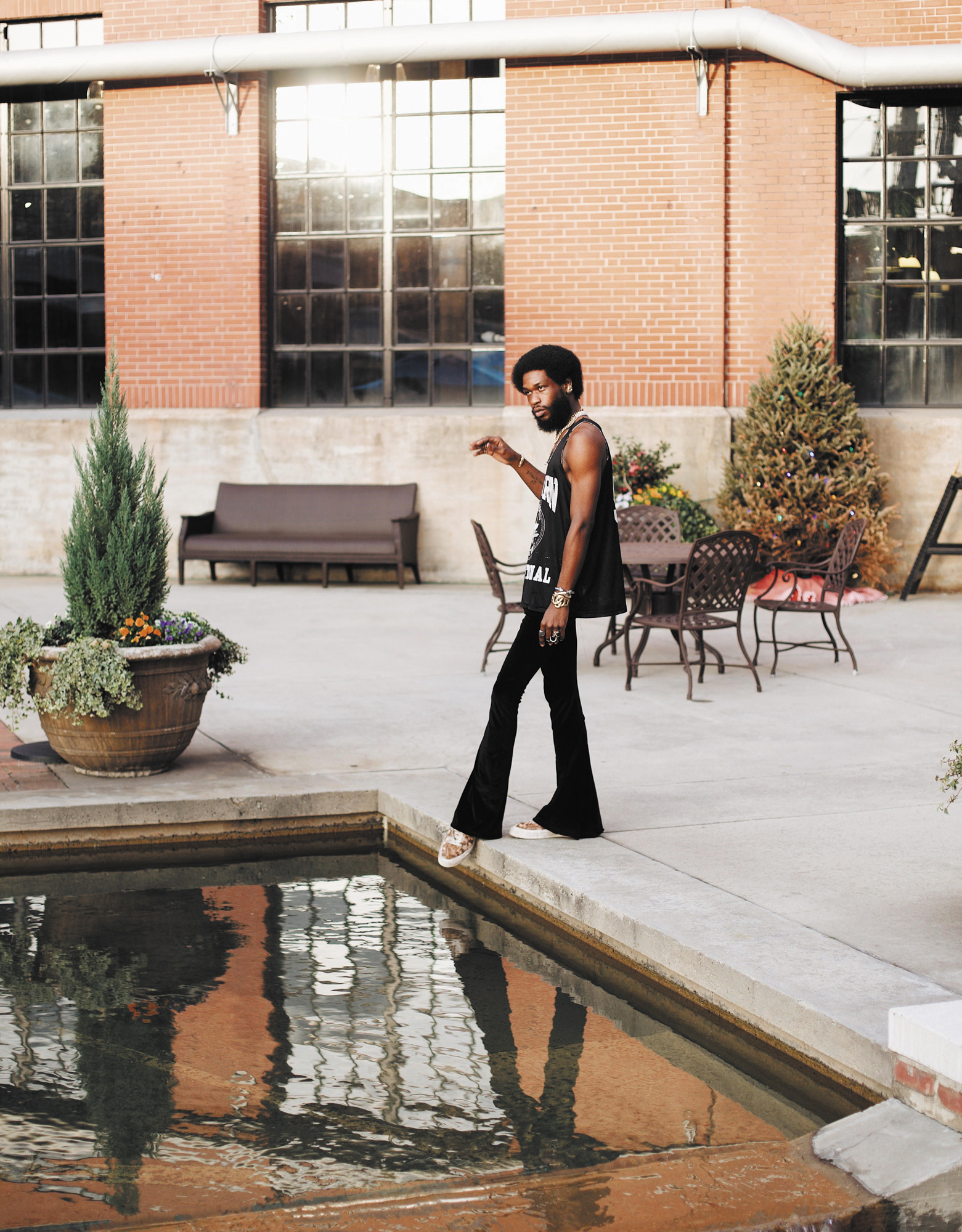 Log 155
By Godric
By Tommy Coyote
Published Issue 098, February 2022
Penciled in stars
A yellow pie in the sky
Three clouds and a half 
Promise sticked the windows. 
Windows big as the world 
Footnotes thicker than curls 
Lessons in lines
Fertile, steep, canine. 
Coloring my chest
Back, around then up again. 
Mercy!
The extended version 
Leaking miracles
Warm as love
Charming it coos
Alarming it tucks.
So His banks are mine! 
Studded we stand,
Heart written
Chokeless
Refined.
Simon says glue
No tone that lies
Long as time's middle name 
Insists, shine.
Though our tears fill lakes, 
We should never find
Tape thus to the work
Magic as Bernstein's rhymes 
And faint will the noise,
Lo' trickster of air, mind. 
Tune not its fume
But instead,
some..place
called Mine. 
---
Check out more of GODRIC's work — (@GODRINATI): INSTAGRAM, PINTEREST, TUMBLR, FACEBOOK, TWITTER & SOUNDCLOUD
---
Follow Tommy Coyote on INSTAGRAM and TWITTER
---
Catch Godric's and Tommy's last Birdy collab from our December Issue 096, or head to our Explore section to see more of their work.