Book Club
By Hana Zittel
Published Issue 098, February 2022
Crying in H Mart by Michelle Zauner (2021)
A story that started as an essay evolves into a heart shattering memoir in Michelle Zauner's Crying in H Mart. Zauner brings us deep inside the complex, painful and love filled relationship with her mother leading to the devastating experience of a terminal cancer diagnosis. This relationship is mirrored through their experience and celebration of food, the Korean dishes her mother cooked, the memories they carry, and finally Zauner's attempt to recreate these dishes when her mother can no longer cook.
Michelle Zauner was born in Seoul and raised in Eugene, Oregon by her Korean mother and white father. She and her mother spent summers taking trips back to Korea where she meets relatives and uncovers different sides of her mother. Often these experiences are centered on food, an indulgence Zauner's mother holds vitally important. 
During her teen years, friction develops in their relationship when she often rejects her mother's views on what she wants her daughter's life to be. She works in the service industry and starts bands, carving out a life for herself independent of her family. When she gets a call about her mother's cancer diagnosis Zauner makes the decision to move back home with the idea that this is the moment when she will make amends for her teen years and heal the fissures in their relationship. She will cook the dishes her mom loves, take care of her, and show her mother the self-sacrificing love her mother gave to her.
Zauner is well-known for her musical projects, including the band Little Big League, and her solo project Japanese Breakfast, where she expresses this grief through lyrics. In Crying in H Mart, her writing is incredibly immersive, where tiny scenes feel so alive in her hands. In one described memory, Zauner recalls her mother sending her a care package including a new pair of boots. Once she puts them on she finds surprising comfort, realizing her mother has spent weeks wearing them around the house, breaking them in, so that Zauner does not have to experience any of the pain of that process. 
The deep attachment and storytelling that Zauner exhibits is so fluid that even though you know how this story ends, you feel throughout the book that there are glimmers of hope, that there is some mistake and her mother might make it after all. Crying in H Mart is a memoir that will have you sobbing on the pages, but the impact is unforgettable.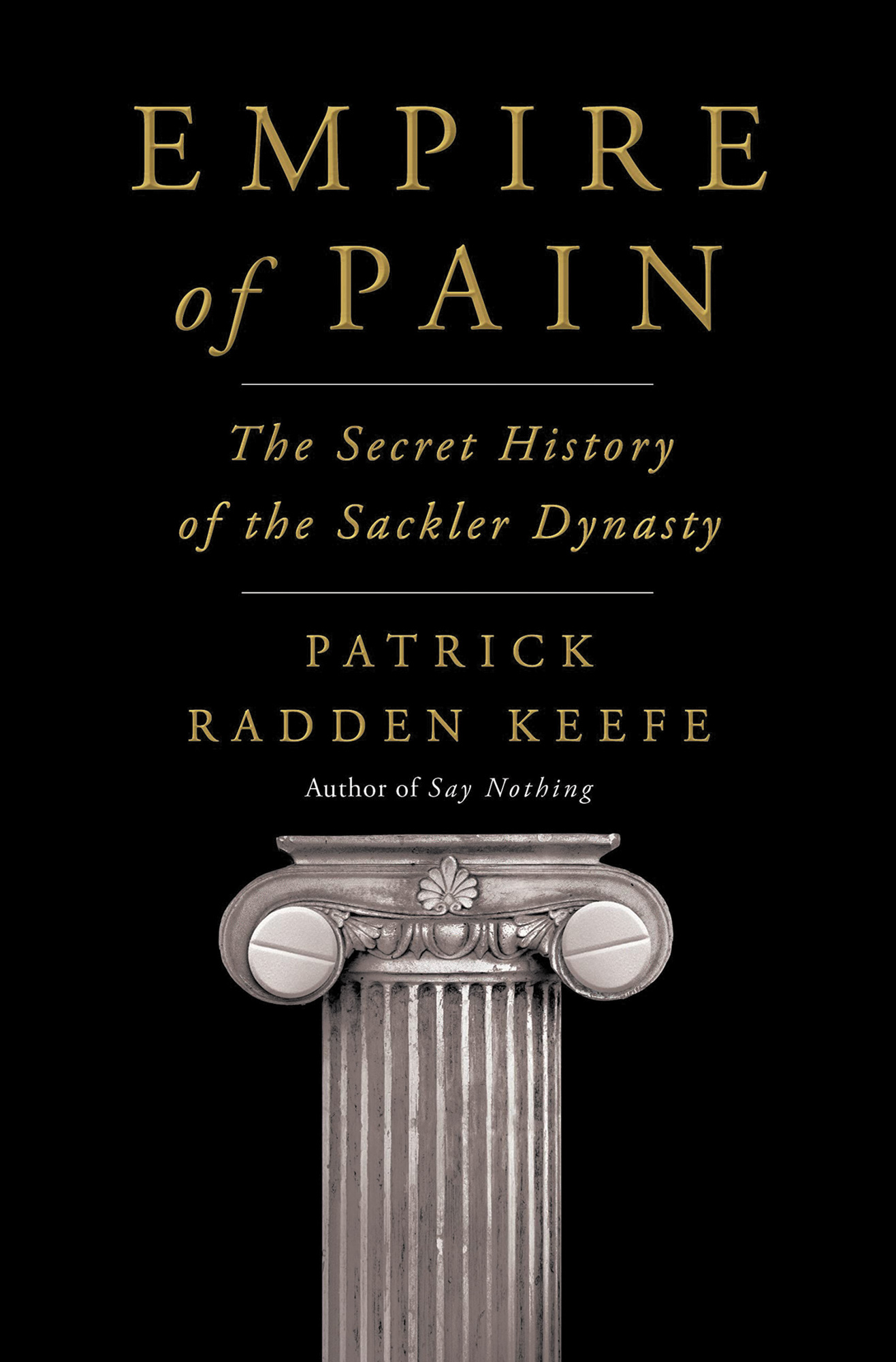 Empire of Pain: The Secret History of the Sackler Dynasty by Patrick Radden Keefe (2021)
Patrick Radden Keefe's followup to 2018's Say Nothing: A True Story of Murder and Memory in Northern Ireland continues his streak of diligently researched and endlessly fascinating nonfiction. Stories on the Sacklers are often centered on the disgustingly predatory practices of Big Pharma and the terror that has been wrecked on the lives of families, but Radden Keefe is able to draw out a much more complex and layered account of how these practices evolved within this company and family. 
Beginning with Arthur Sackler, born in 1913, Radden Keefe documents a man who built and monopolized the predatory pharmaceutical marketing we know today through drugs like Vicodin, but also a man who was obsessed with collecting, philanthropy and having his name mark great buildings throughout the world. Ultimately, it is Arthur's nephew who is at the helm of Purdue when OxyContin explodes on the market and creates the perfect storm of corruption, lies and greed that evolve into the opioid epidemic. 
Empire of Pain takes a different approach to this story than other media depictions, focusing on the complex family relationships, dissociation and willful ignorance exhibited by this ultrarich family, closely resembling the dramatic, dysfunctional, satirical family of the Roys on Succession. Radden Keefe's excellent storytelling wraps readers into his investigation, uncovering secrets that the Sackler's would have preferred to stay covered. 
---
Hana Zittel is a librarian at the Denver Public Library in addition to being a librarian at the Denver Zine Librarian. She grew up in Steamboat Springs, Colorado and pretty much just likes being outside with her pup when she has some free time, and reading, that might have been assumed though.
---
Check out Hana's January Book Club in case you missed it, or head to our Explore section to see more of her past reviews.