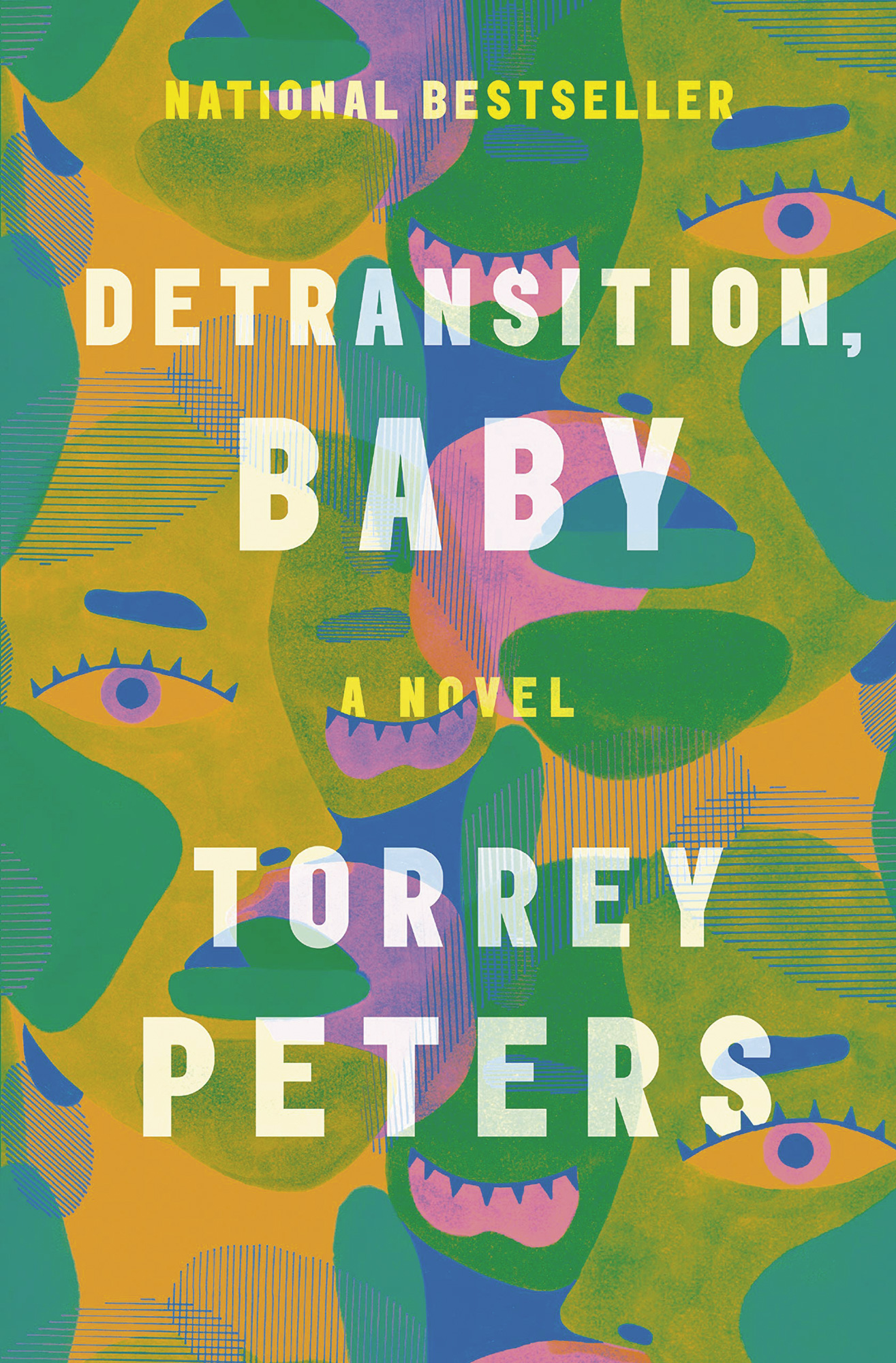 Book Club
By Hana Zittel
Published Issue 094, October 2021
Detransition, Baby by Torrey Peters (2021)
Torrey Peter's debut novel zeros in on the lives of three people navigating all the complicated, messy and beautiful parts of relationships. Reese is deep into unsatisfying and destructive relationships with married men when she gets a call from her ex, Ames. Ames has gotten his boss, Katrina, pregnant, and as if that were not a conundrum of its own, wants to find a way to bring Reese into the relationship for them all to parent together. 
Ames knows this might not fly, and he is also trying to find a way to let Katrina know about his life before he was Ames, before he detransitioned. When Reese and Ames were together, Ames was Amy, a trans woman deeply in love with Reese, also a trans woman. Then Amy detransitioned, returning to living as the gender assigned to them at birth and became Ames. When Amy lost Reese, she lost her family, and as these three characters crash together they bring their whole selves, finding ways to maintain identity and build new family shapes.
Detranistion, Baby feels like a quick and dramatic domestic American fiction, but transcends the stereotype with characters so authentic, heartfelt, and incredibly developed that everything feels beautifully queer and unique. In a Rolling Stone interview earlier this year Peters explains, "So the project was for me to ask: "What happens when you put a trans woman into one of these domestic American social novels?" What happens to the nuclear family? What happens to the idea of gender? What happens to just a lot of the structures that are assumed in that? I sort of figure: You put a trans woman in, and a lot of it just blows up and a lot of it actually stays the same in ways that I think would surprise people." 
This novel never tries to be anything it's not and doesn't slow down to open the door for readers. You are immersed with these characters right away and placed right inside their worlds. In Detransition, Baby Peters has taken old tropes and rebuilt them in a readable and needed way.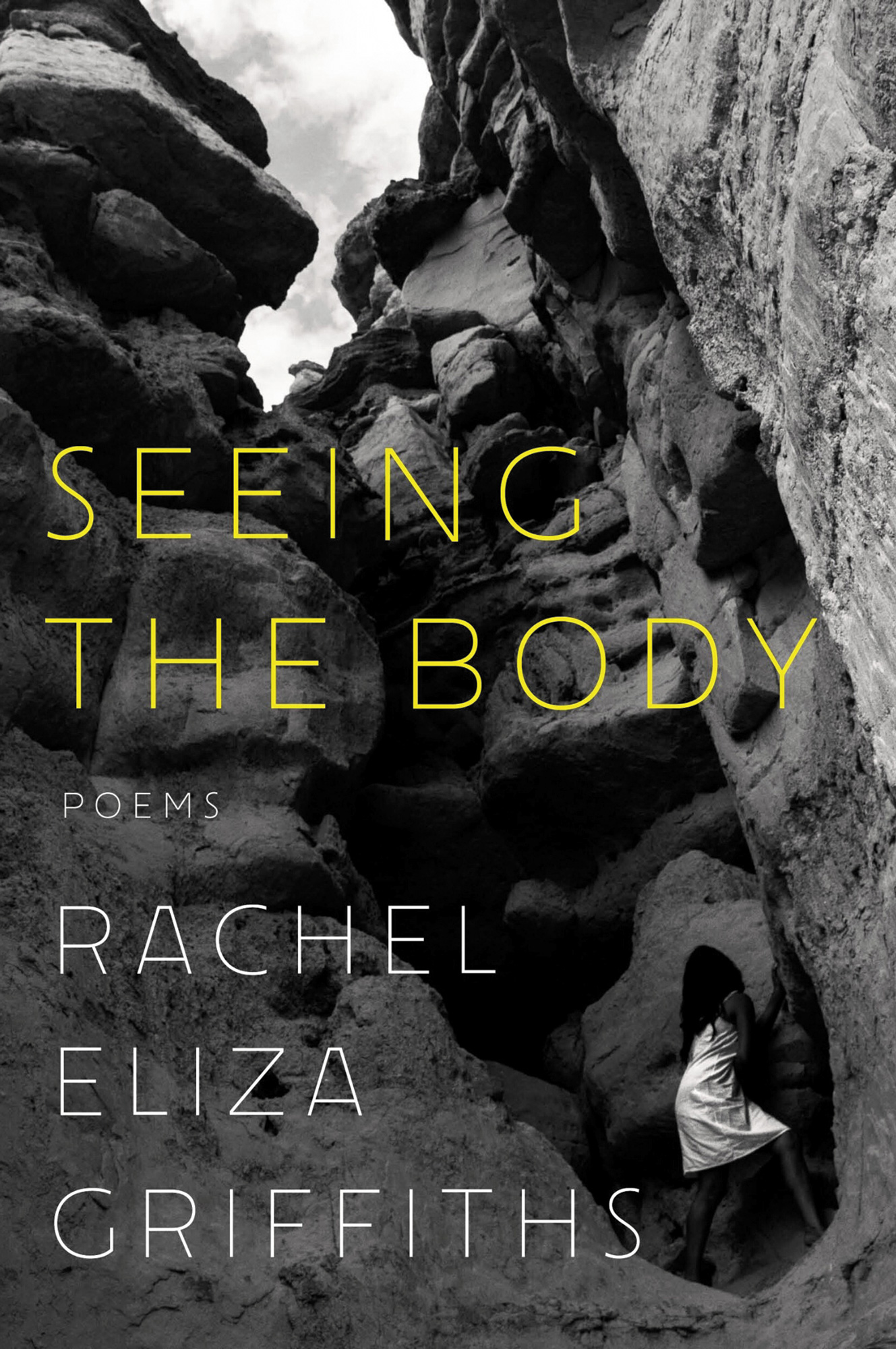 Seeing the Body by Rachel Eliza Griffiths (2020)
In this hybrid of poems and photographs, Rachel Eliza Griffiths hones in on the unbearable grief of losing her mother. She moves through the process of her mother's death and the earth-shattering experience of pressing forward after losing so much through sorrow-ridden poetry of seeing this inevitable cycle unfold. In the center section of this collection, Griffiths includes black and white portraits of herself that expose the pain and loss visually. Though so many of these poems are devastating, I cried throughout Good Food, where Griffiths remembers her mothers cooking and her delight over food. She writes:
In the summer we'd gather around bushels of
blue crabs, baptized in beer, butter & Old Bay.
Ate the legs & the body, every part except
the lungs. She'd pull meat from the shell & show me
how to feed myself. She likes sweet watermelon
in the summer. Jesus, the way she would say Sweet
as though it was her first slice ever. I would stand
nearby, health-hiding, just to hear her say it
softly to herself.
This poem seers with the unique pain of remembering all the tiny quirks and beautiful moments with the loved ones you lose. Seeing The Body is Griffith's fifth collection and is a gorgeous reflection that holds your hand through grief. 
---
Check out Hana's September Book Club here, or head to our Explore section to see her past monthly reviews.
---
Hana Zittel is a librarian at the Denver Public Library in addition to being a librarian at the Denver Zine Librarian. She grew up in Steamboat Springs, Colorado and pretty much just likes being outside with her pup when she has some free time, and reading, that might have been assumed though.