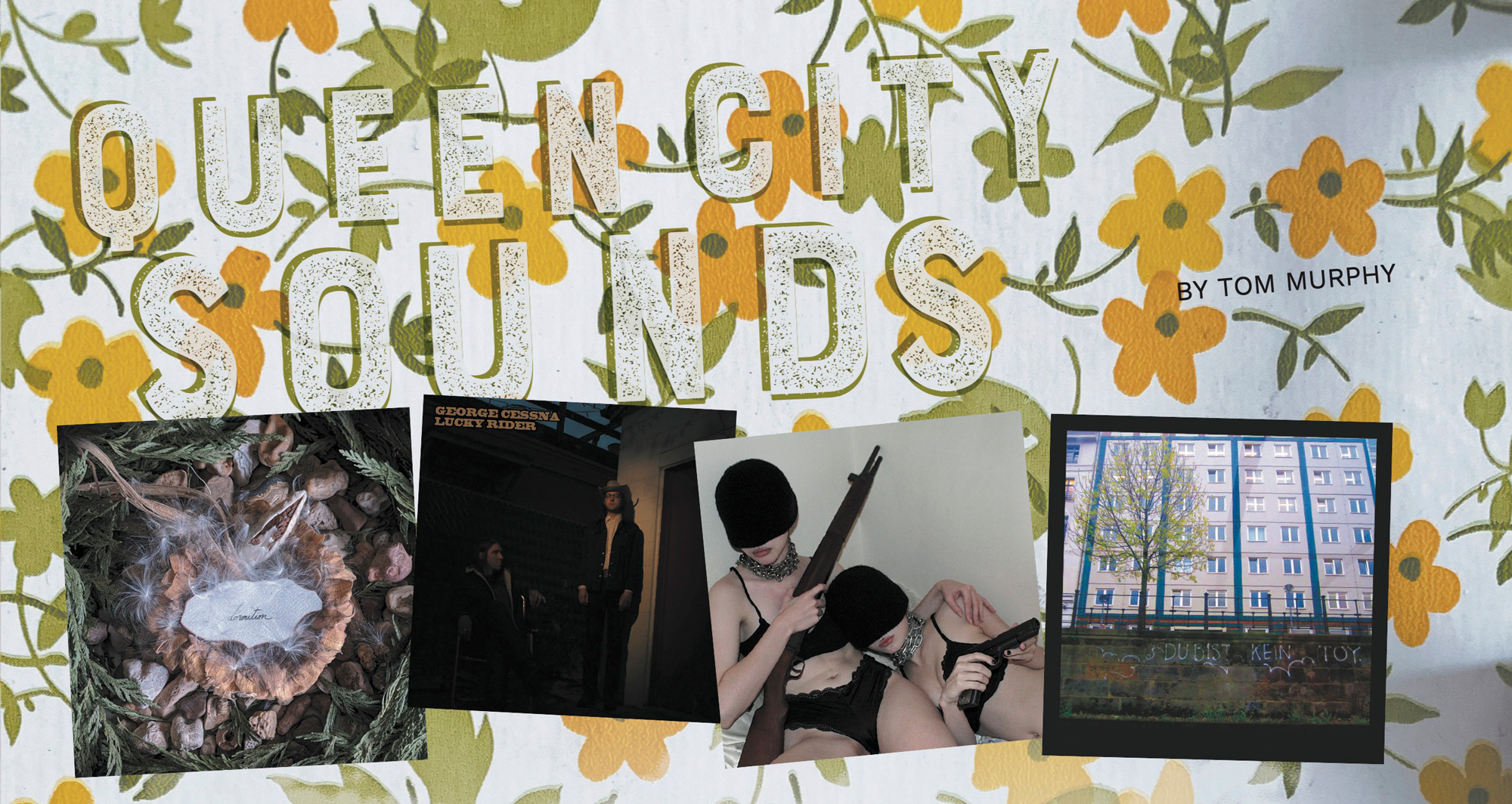 Queen City Sounds
By Tom Murphy
Published Issue 100, April 2022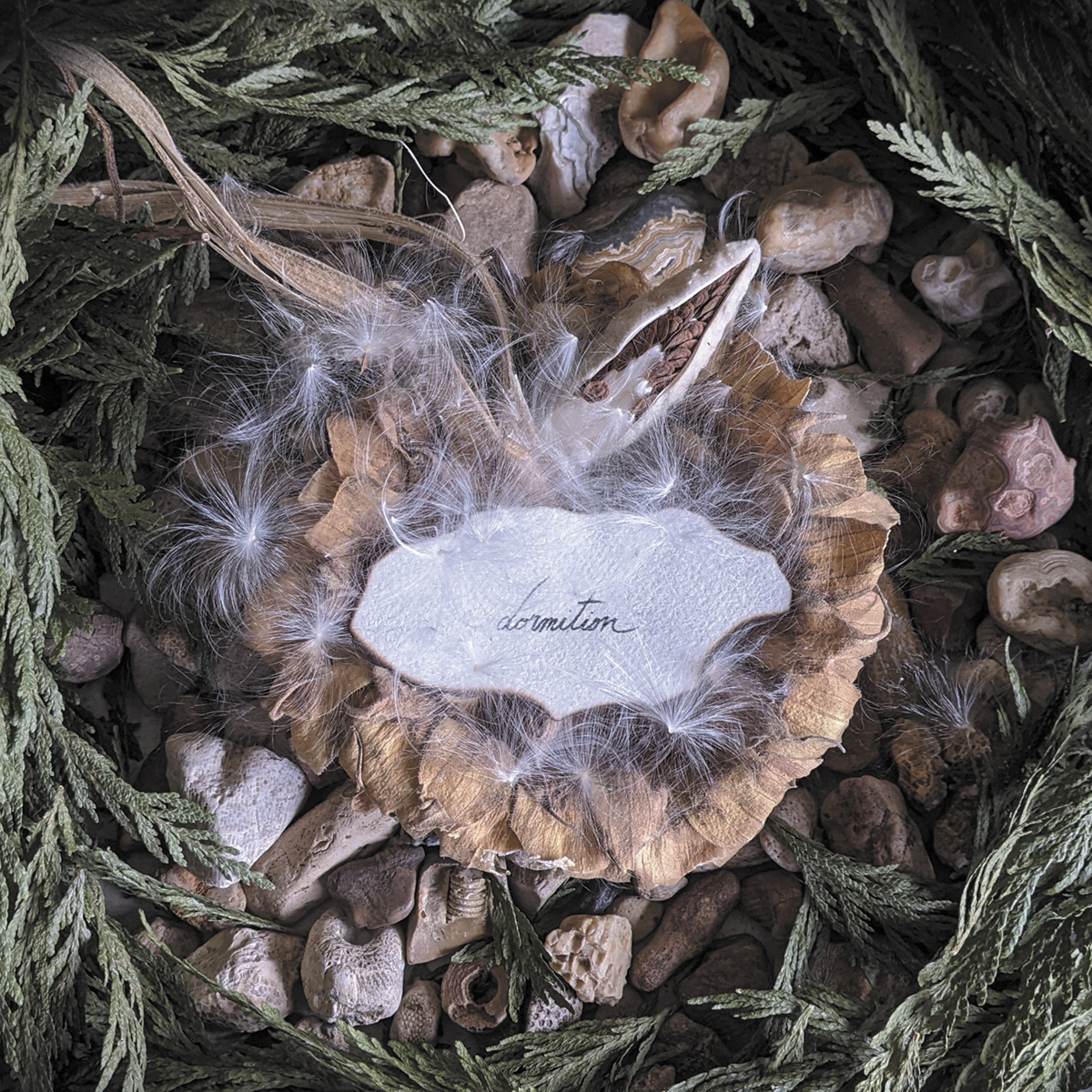 Dormition – E.P. 2
Reforming in 2021 after a 20-year hiatus, dream pop/slowcore band Dormition offers us its second EP of lush, meditative, ambient pop daydreams. Its sighing dynamics and slowly expansive and winding soundscapes serve as the perfect companion to lyrics that in form and sentiment seem to be coming to us from another time, or an alternate timeline; when American cities were not short on urban decay and creative types shared poetry, art and music in late night coffee shops, fantasizing about a better future but finding a bit of romance and fulfillment in the camaraderie of that loose community. The blissed out distortion, the shimmering chords ringing out, the elegant percussion accenting and framing every line, and warmly ethereal vocals all make for an irresistible repeated listen beginning to end. Fans of Cranes, Cocteau Twins, Chromatics, Slowdive and Angelo Badalamenti will find ample emotional resonance here.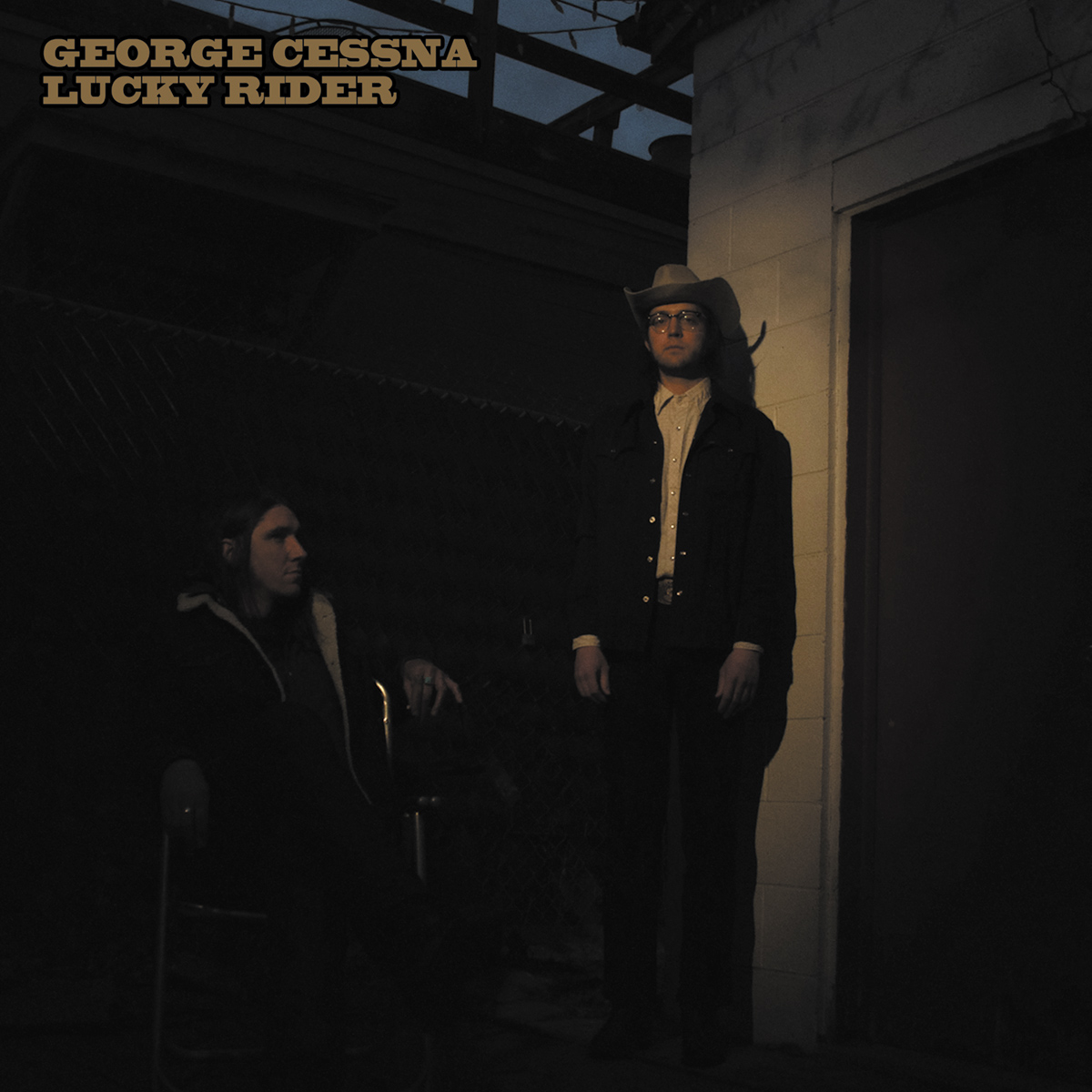 George Cessna – Lucky Rider
The raw recording aspects of the sessions captured for this album done at the Denver club Hi-Dive lend the songs an immediacy and freshness to match the spirit of the songwriting. Cessna's lyrics contain a kernel of the confessional style, but there is an exceptionally insightful and vulnerable aspect to his words that are genuine and bereft of the bravado that too many songwriters adopt as a sop to their fragile ego. In moments as on "Cool My Head" Cessna and the band are reminiscent of Leonard Cohen in his Americana aspect only to follow that up with the Kris Kristofferson-esque "Morning Song." There's a worldweariness to these songs that feels earned. Cessna and Brian Buck sound like they're writing as they're recording with contributions from Denver music luminaries like Rebecca Vera, Kim Baxter, Andy Wild, Cooper Wright and Matt Vogel. But that core of delicacy of feeling and performance run through with threads of embracing rather than avoiding the pains of various life's heartbreaking experiences that make these songs shine and stick with you.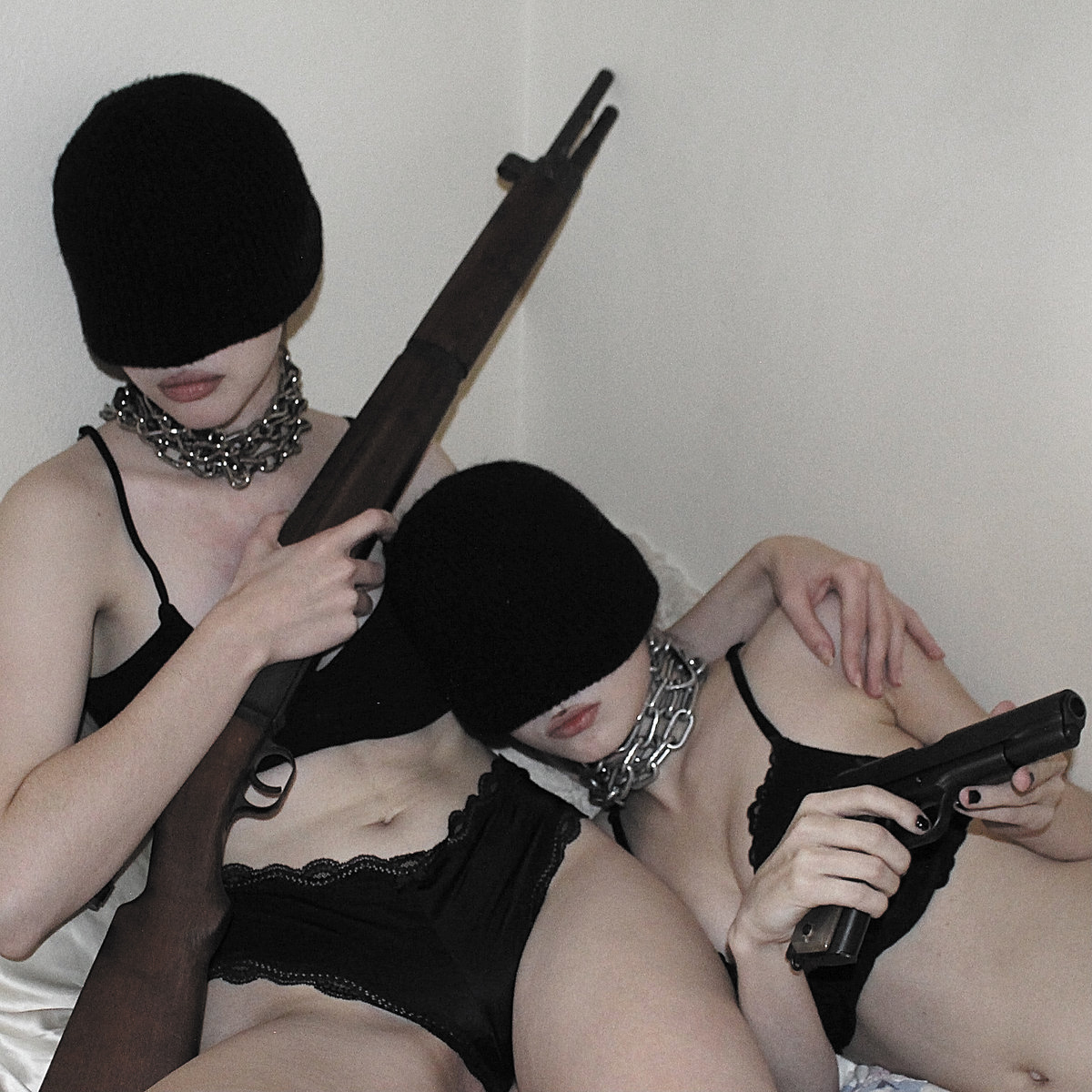 Polly Urethane & Rusty Steve – Altruism
"Foal" starts this EP off on a downtempo and orchestral note like a fascinating blend of Kate Bush's otherworldly energy and the poignantly fractured emotional heights of the debut Alice Glass EP. It certainly hints at a similar source of psychic pain. "Gauze" sketches the anecdote about life in the front lines of imperial proxy wars and the atrocities committed, but makes it personal and not some dehumanized and abstract experience that happens to other people. The techno-industrial beat and hazy synths gives the song a dreamlike quality that somehow doesn't try to cover over the harsh reality of its words. Throughout the EP the lushly melodic vocals deliver intense and harrowing portraits of human experience in contrast with the harder edges of the beats and distorted synth work, a dynamic that embeds the sounds and emotional depths conveyed in your heart like a Laurel Halo song.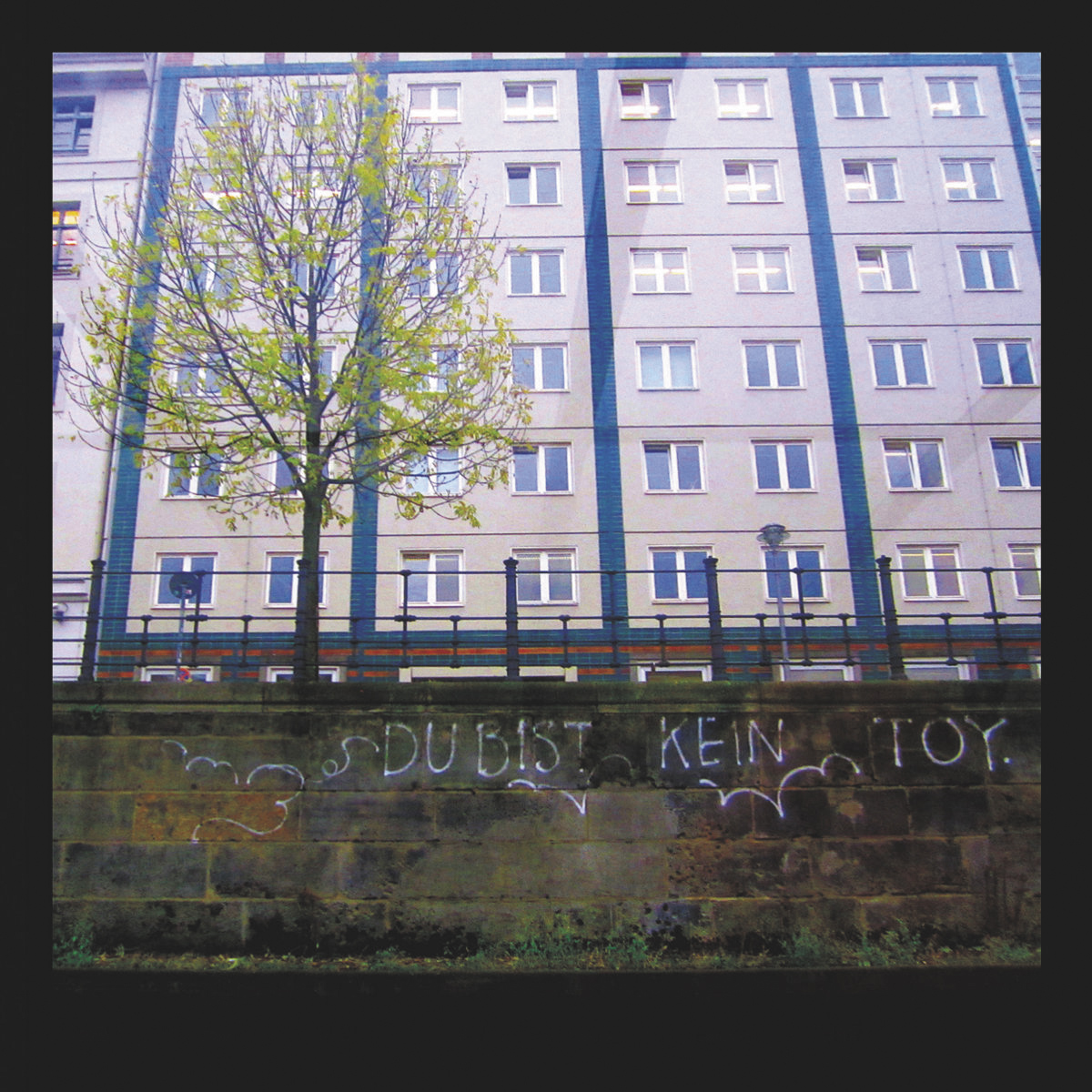 Vanessa Vivante – Du Bist Kein Toy
The title of the album means "You Are Not a Toy" but it just hits differently in German. With contributions from Alexander Hacke and Danielle de Picciotto from their studio in Berlin as well as vocals from Julian Daknis and Jodi Messa, saxophone courtesy Lucas Sanders and guitar by Pete King, Vivante has written a suite of songs that are an eclectic meditation on the nature of our lived experience and how no one's life is disposable, and the capacity we all have in our uniqueness to contribute to the world around us and enrich our lives collectively. The synthesis of jazz, ambient, pop and the avant-garde makes for an album that never gets predictable, yet has a coherent aesthetic the likes of which we rarely hear. Maybe on a Genesis record from the Peter Gabriel period like The Lamb Lies Down on Broadway or A Trick of the Tail, but with horns and and musique concrète replacing the rock elements. It sounds like music for a future time when the current wave of authoritarian energy has burned itself out and we can all take the time to reconnect with our authentic selves with a vulnerability and honesty requisite for the process. 
---
For more see queencitysoundsandart.wordpress.com
---
Tom Murphy is a Denver-based music writer and science fiction/fantasy/horror creator. He is also a musician, historian and itinerant filmmaker.
---
Check out Tom's March Queen City Sounds in case you missed it or head to our Explore section to see more of his past reviews.