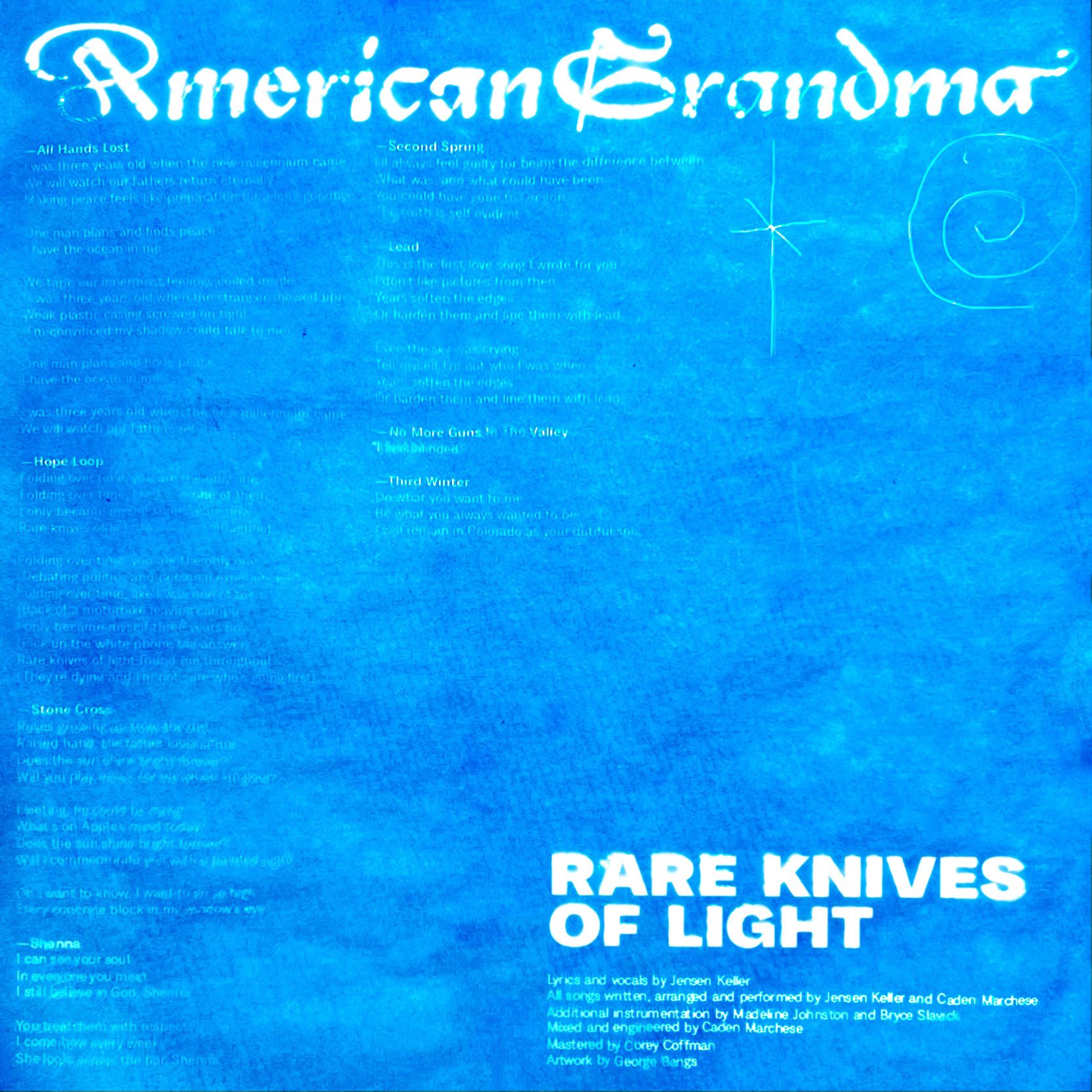 Queen City Sounds
By Tom Murphy
Published Issue 113, May 2023
American Grandma – Rare Knives of Light
This is the kind of album that in its tonal detail and ebb and flow of mood feels like an act of self-discovery in articulating and clarifying feelings and thoughts that might otherwise escape the conscious mind. The title of the album is a lyric from "Hope Loop" which has a dynamic like walking through a breeze-swept desert oasis in the moonlight. And the line, "I only became myself three years now," is strikingly insightful because often our awareness of who we are rather than who we think we are is emergent instead of always so clear-cut at every moment. The pulses of bright tone in the haze of ambient melody brush stroked by guitar is particularly effective in lending Jensen Keller's near-whispered vocals a powerful if gentle resonance. Perhaps Madeline Johnston's contributions to the album recorded in her New Mexico studio added the perfect shading and environmental context, but the deeply moving, impressionistic songwriting sensibility that Keller and Johnston share separately brought together in this remarkable and immersive listening experience.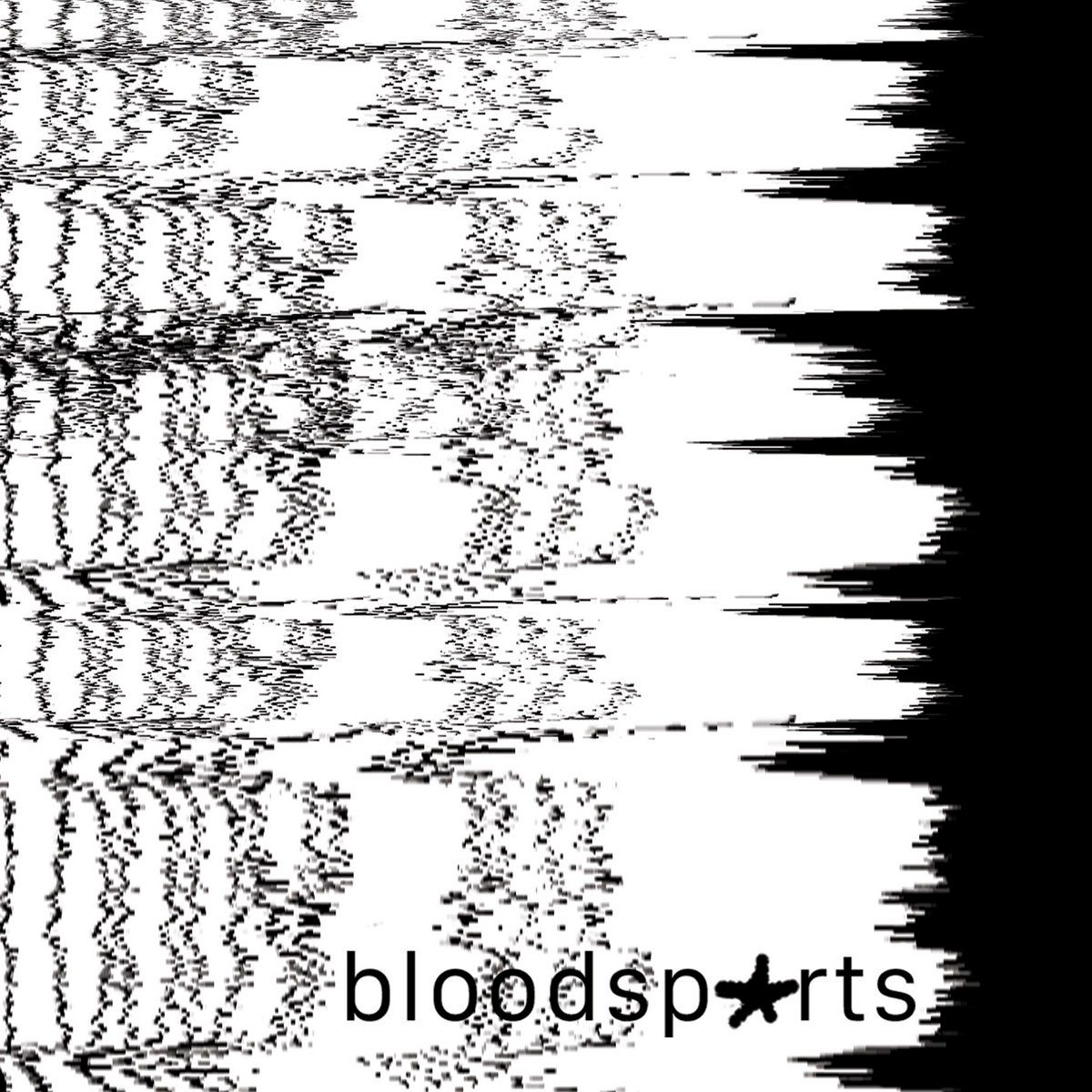 Bloodsports – s/t
Across this EP the raw power and delicacy of feeling crash together to combustible effect that nevertheless resolves into richly emotive passages of music. Intro track "Sky Mall" may be an amusing cultural reference but its gritty, incendiary guitar crackles with a glorious imperfection left in place to accurately express how it feels to dive exultingly into messy feelings. "Crimp" and its urgent spirals is reminiscent of Unwound in its more emo-inflected moments, with the more introspective side of the sound rolling over into "Sustain" and its near muted yearning to hold onto that moment of heartbreak that feels vital. A true amalgamation of the sensitive soul aspects of slowcore, the angular urgency of post-punk and fiery soundscaping of shoegaze.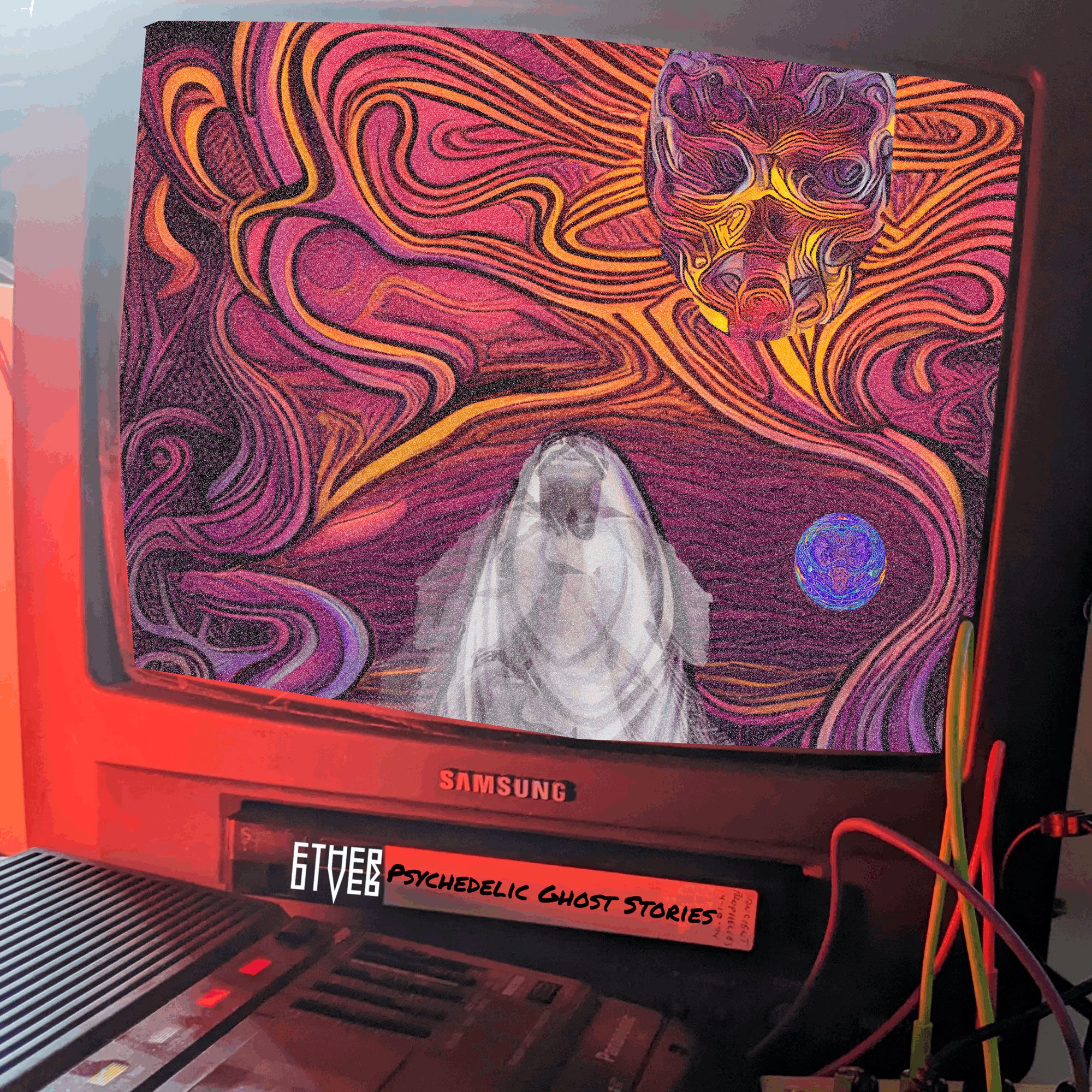 Ether Diver – Psychedelic Ghost Stories
Cory Casciato invites us into this new collection of soundtracks for short science fiction films that haven't been but should be made. The distorted white noise that opens "The Waking World Pushes Its Way Into Dreams" sure feels like the abrupt surreality of that hypnagogic moment when your brain is sorting out physical body stimulus and that of the dream state. Bouncing tones and melodies fused with texture over distorted, driving drones, 16-bit vocal samples, digital and analog synth sounds, breakcore beats and a dazzling array of other sound sources mix to playfully yet poignantly capture the tenor suggested by titles like "The Inevitable Zombie Apocalypse," "The Inscrutable Oracle of the Night Cafe," "The Madman Drowns In the Same Waters In Which the Mystic Swims with Joyful Ease," and of course the title track. You want to visit these places even if only in virtual reality mode or in some weird RPG or MMO. Casciato's imaginative compositions once again coax the complex essence of a moment and an idea into multiple and unique musical forms on every track with his typically rich sonic palette.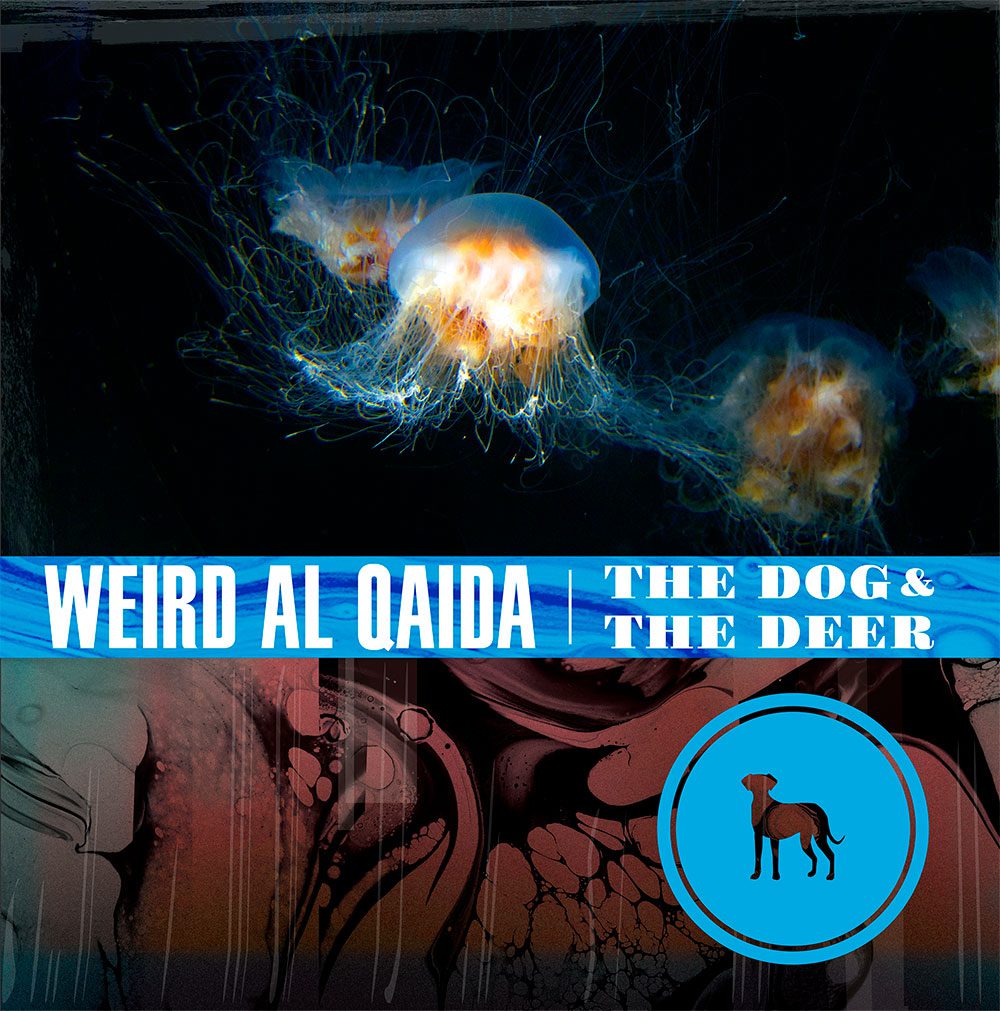 Weird Al Qaida – The Dog & The Deer
If this was another era, some 60 years ago, one might be tempted to tell listeners, per the introduction to The Outer Limits, that there is nothing wrong with your audio device and do not attempt to adjust the volume or settings while playing this wonderfully weird psychedelic folk and art rock record. The vocals sound like they're coming from a dream and the hypnotic guitar loops played in real time give the songs their tangible quality, while the rest is a bit drifty and more intuitive in their flow, guided by the swell and dissipation of mood and thought. At times it sounds like a lo-fi Sun City Girls or a deconstructed Legendary Pink Dots. "Showdown at Death's Freckle" is clearly intentional but also sounds like the musical equivalent of a found footage mashup. Pure strangeness aside there is wonderful humor like "She Likes to Watch TV" about Eric Peterson's cat that does, and closing track, "Satabn," named after a typo and clearly the right way to close this set of songs with a layering of cut-up, broken, distorted guitar melody and spiralling nearly chaotic noise like a dream unhinged. 
---
For more see queencitysoundsandart.wordpress.com
---
Tom Murphy is a Denver-based music writer and science fiction/fantasy/horror creator. He is also a musician, historian and itinerant filmmaker.
---
Check out Tom's April Queen City Sounds install in case you missed it or head to our Explore section to see more of his past reviews.