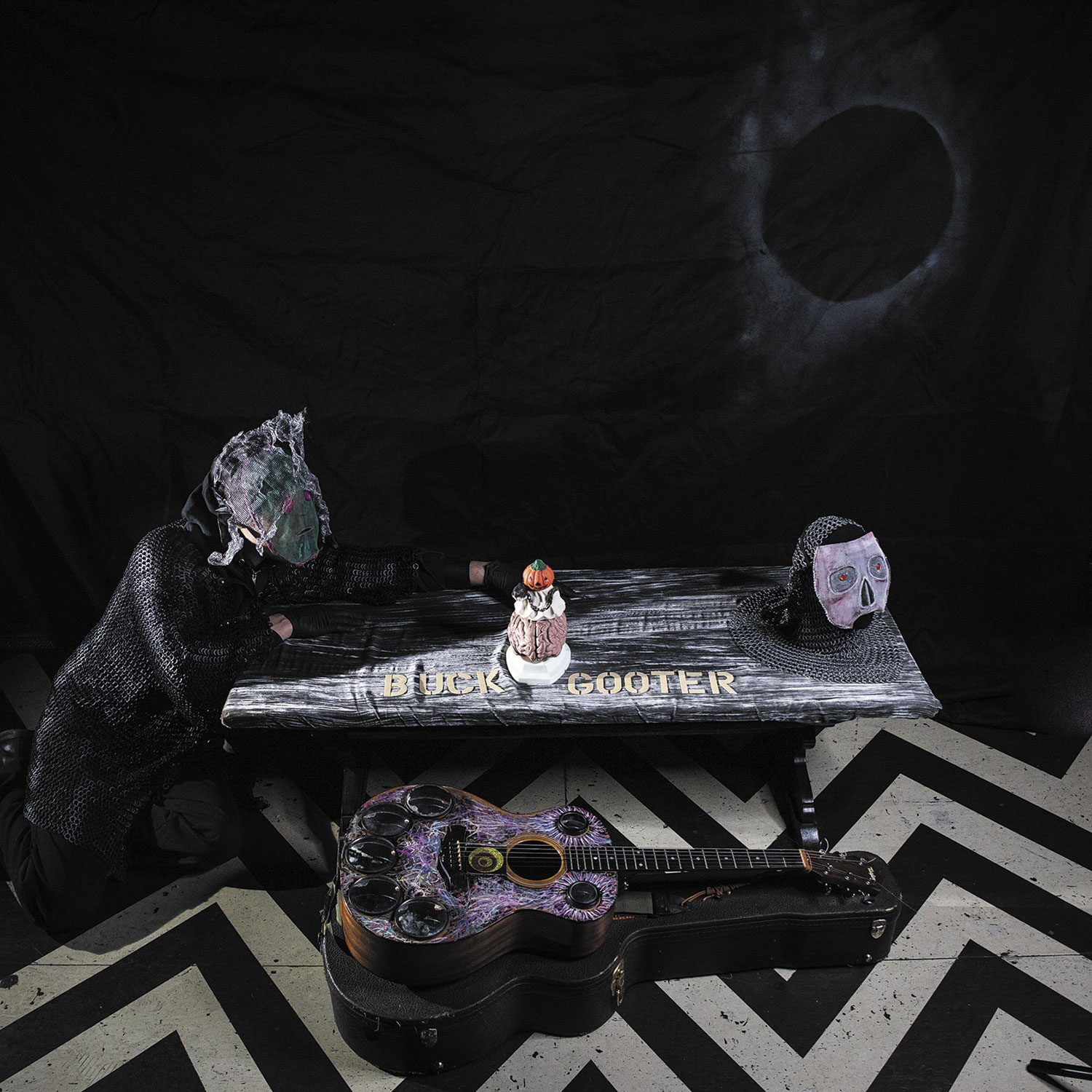 Queen City Sounds
By Tom Murphy
Published Issue 112, April 2023
Buck Gooter – Ghost Brain
Recorded by Oliver Ackermann of A Place to Bury Strangers fame, this latest Buck Gooter album came about when Billy Brett, the surviving member of the original duo, was able to comb through archival sound sources to incorporate his bandmate the late Terry Turtle's ideas into the new music, while setting up a studio during quarantine. The resulting stems Brett shared with Ackermann and the record were completed at the latter's Death By Audio studio. It is 12 meditations on time travel in real time imagining the future, bringing the past into the present, and layering emotional resonances and ideas to craft a typically cathartic and caustic commentary on life, carving a scrappy hopefulness out of an oftentimes bleak and challenging reality. Its jagged industrial beats, often unhinged vocals and darkly chilling atmospherics might be one of Buck Gooter's most fully realized offerings yet, rendered with a stark clarity suitable to its unflinching perspective on the horrors of the modern world.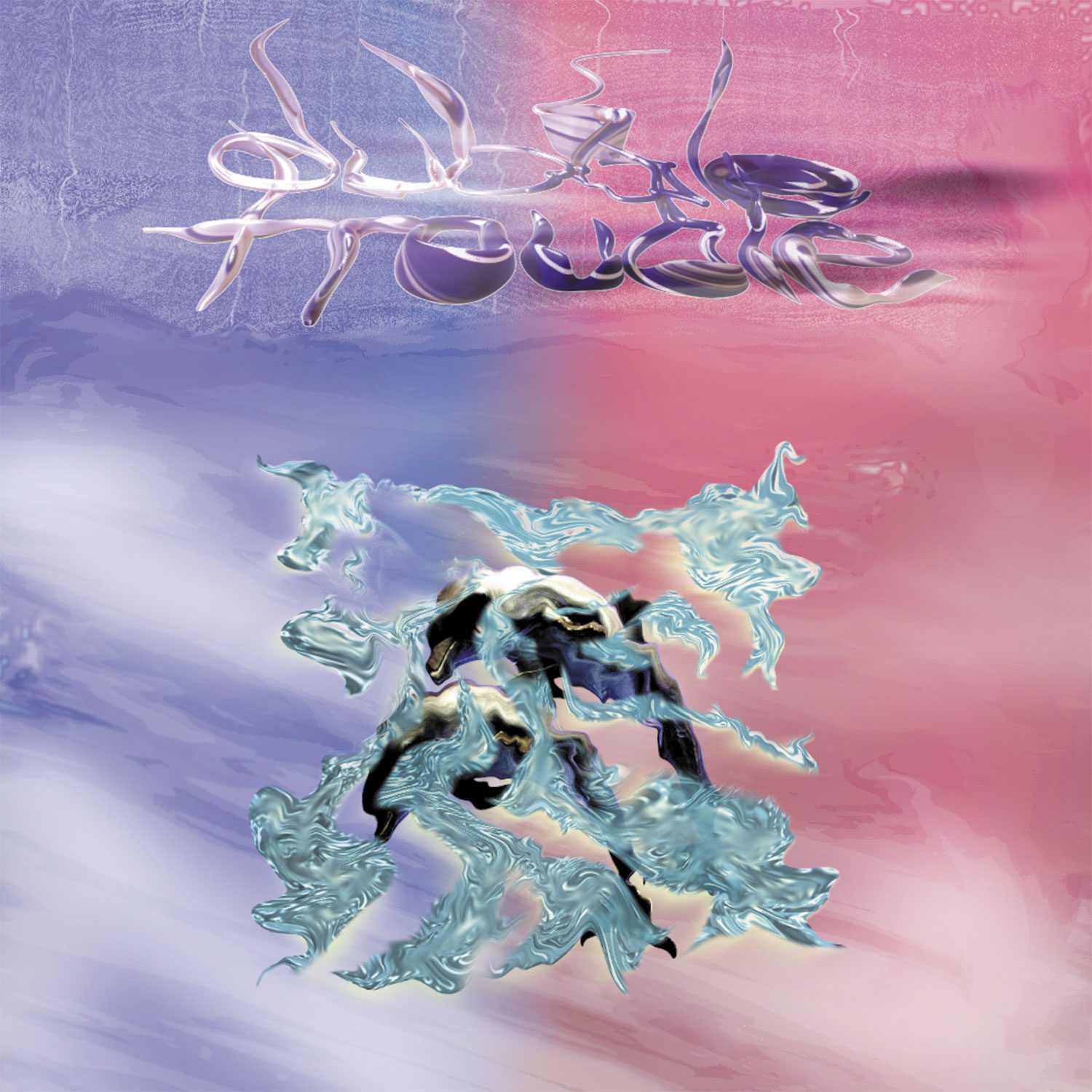 Dubble Trouble – Two Dolphins
David Castillo provides cello and woodwinds with Luke Thinnes' electronic sounds and production for six tracks of reinventing the concept of dub. Maybe you can pick out where the organic sounds begin and the electronic processing and aesthetic ends, but the way the two artists play off each other pays no heed to conventions of the instrumentation, with both utilizing texture as much as tone and mood as much as anything resembling formal rhythm. Sounds can be dropped into the mutual mix and stretched and blurred back, feeding back in percussive fashion and layered like cascading sonic images. Each song is radically different from the others and each showcases a method for signal processing that extends the psychedelic effect of production. In less imaginative hands, the methods of dub create a merely trippy effect on more conventional music. But here, Castillo and Thinnes use the method to expand how the method can be used to make a new kind of ambient, glitch and IDM borne of pushing the boundaries of avant-garde jazz and New Age chill zone vibe sculpting.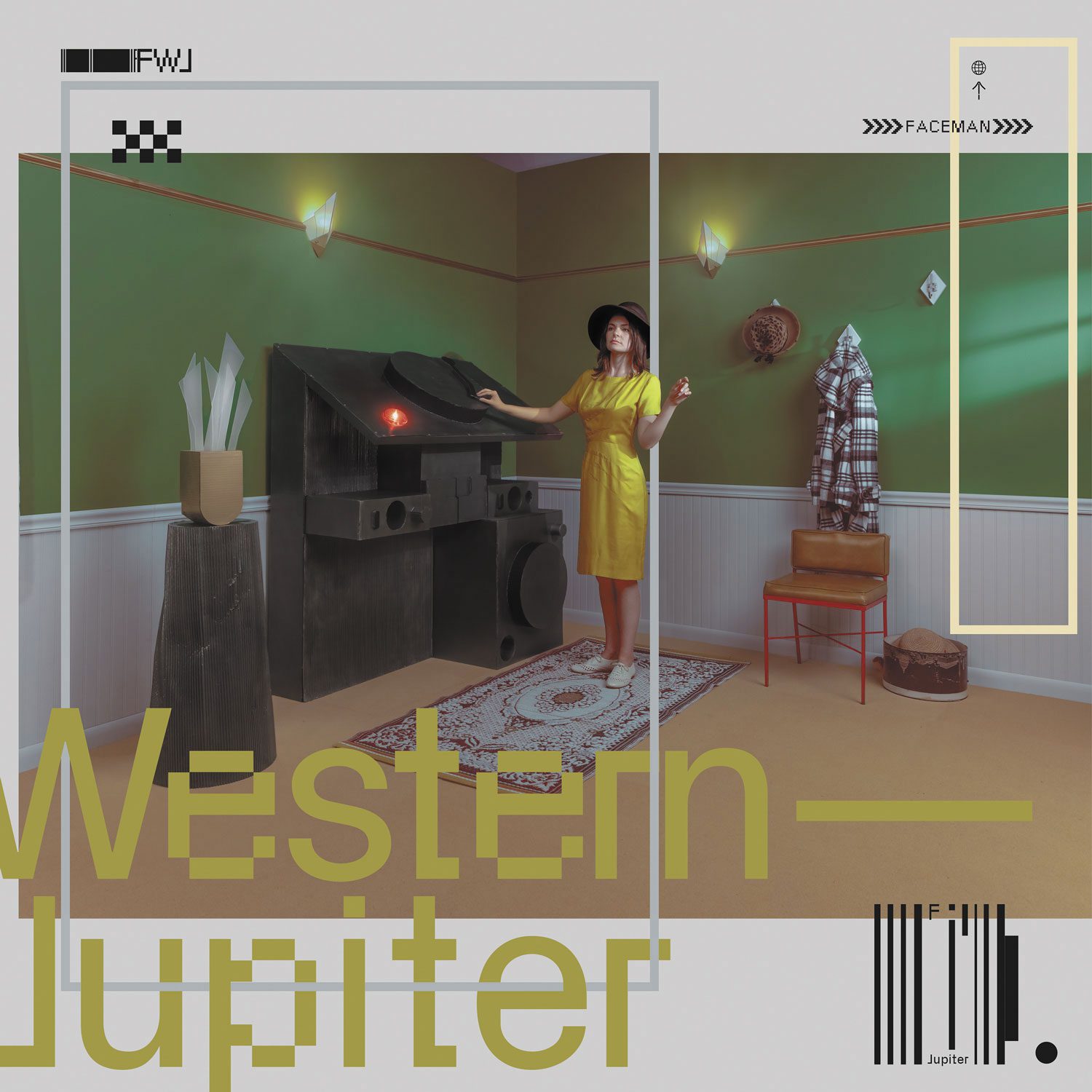 Faceman – Western Jupiter
Utilizing the musical language of a homespun cosmic country, Faceman offers 10 songs that delve deep into figuring out a sense of self and place after a long period of working with new realities in culture and society that have called so many things into question. But rather than holding out answers, Faceman dares to express uncertainty, ask questions that have no easy answers and challenge himself on who he is and what he's done. The melodies are introspective and yearning while the tones seem comforting. He seems to find strands of meaning and significance in the genuine connections he has to the people in his life and places, not as they necessarily are in the present, but as they are in the heart, while accepting the necessity of not being held back by how things were because they can be a stumbling block to dealing with the life in front of you. What is perhaps most remarkable when you take a deep dive into the record is how well the band uses space in establishing a contemplative warmth and poignant emotional engagement that often feels like a real talk conversation with an old friend.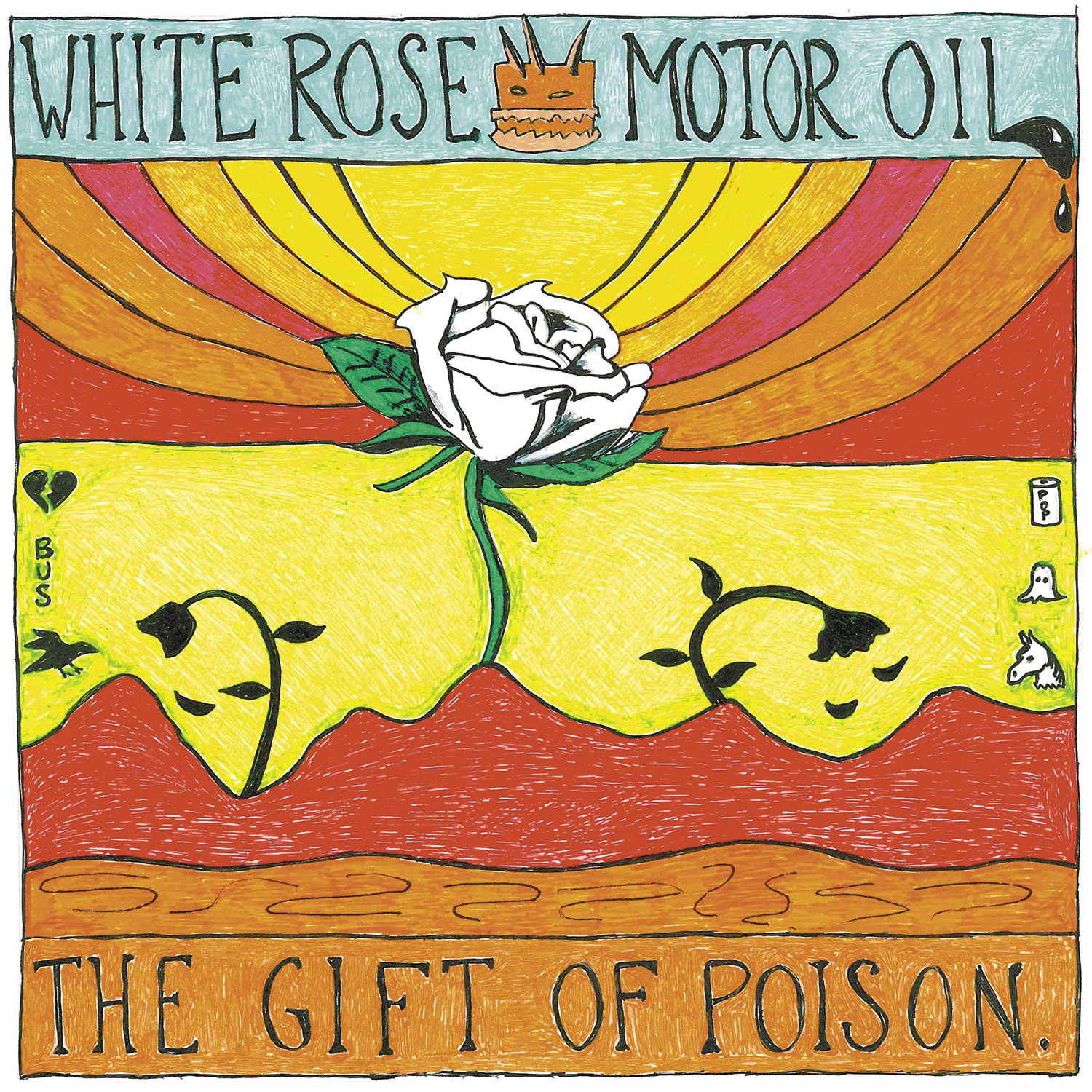 White Rose Motor Oil – The Gift of Poison
The last couple of White Rose Motor Oil releases have seemingly focused on the more melancholic corners of the duo's songwriting. The Gift of Poison taps into the band's keen powers of creating an atmosphere for its storytelling, but this time around the songs sound more pointed, in more direct motion. Eryn DeSomer comes off more clearly confident like an alt-country Loretta Lynn and frankly more reflective of the band in the live setting, allowing for Keith Hoerig-DeSomer's drumming to shine as well in its capacity of setting the pace with a subtlety that perfectly serves the evolving tenor of the song. Beginning to end this gorgeously sparkling Americana album feels like a grand quest through the full breadth of one woman's journey through recent history in all its adventures both perilous and heartwarming.   
---
For more see queencitysoundsandart.wordpress.com
---
Tom Murphy is a Denver-based music writer and science fiction/fantasy/horror creator. He is also a musician, historian and itinerant filmmaker.
---
Check out Tom's March Queen City Sounds write-up in case you missed it or head to our Explore section to see more of his past reviews.