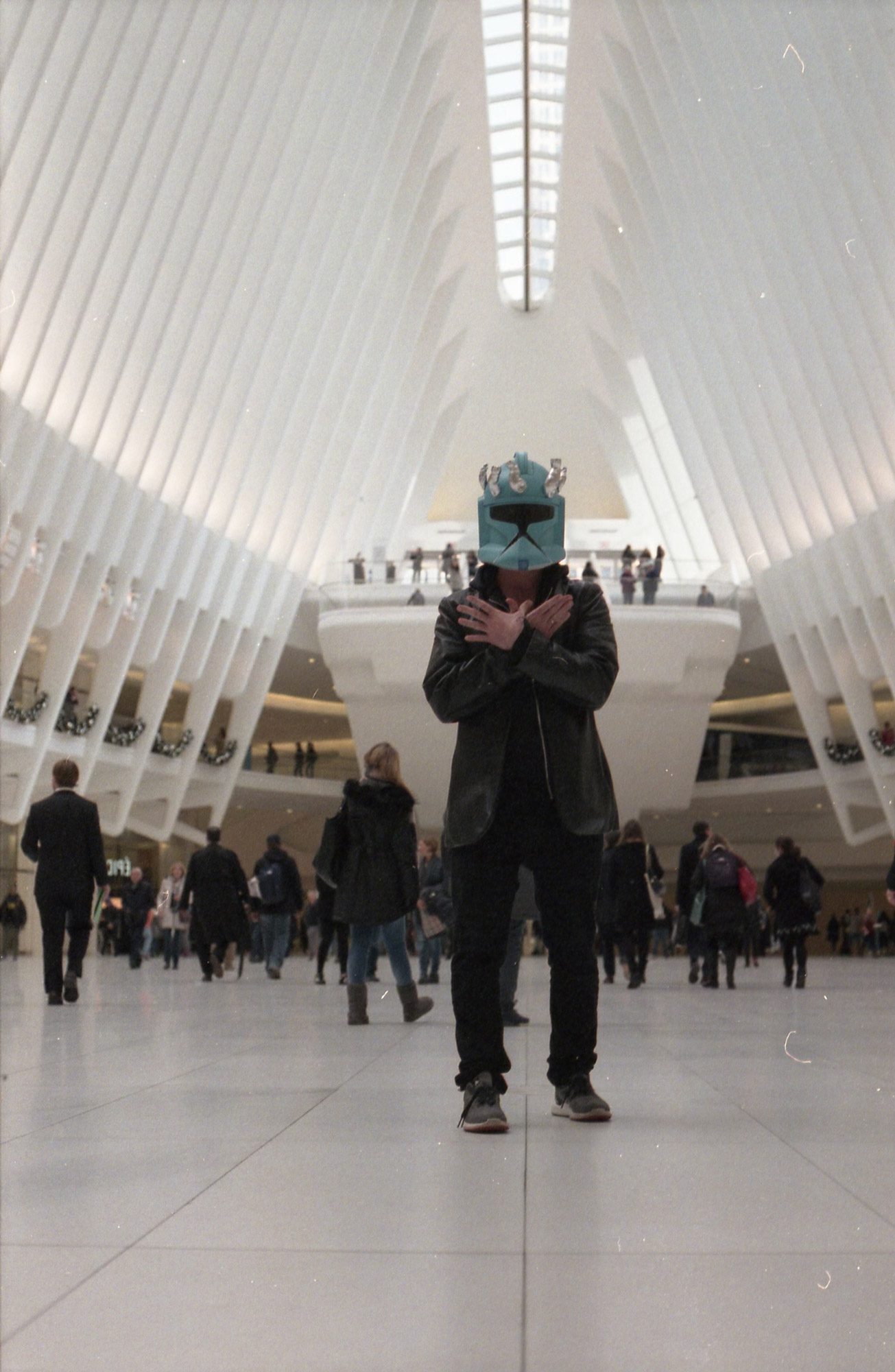 TRANSFORMATION
By Zac Dunn
Film, Stills & Photos by John Heenan
Published Issue 105, September 2022
From the moment we draw our very first breath until the 21 grams floats skyward and the cool blanket takes us into the light we are
TRANSFORMING 
Stasis by definition is death. 
The vibration of atoms in an inanimate object will ultimately turn to dust. 
How do we as artists choose to transform? Is it even a choice at all?
WHEN WE PUT ON THE MASK
We become the formative embodiment of the vision 
Driven tirelessly through fire and doubt to the place of realization 
functional transient contrition
Cannibalized in earnest 
When the time came I was so deeply fearful 
The anxiety was palpable 
The helmet had been in a sack hiding
It had taken some time and considerable effort to build it from the generic mass-produced shell it started as … 
Like many things it was culled from a mighty Knickerbocker haul 
At first it was static, then … 
SILVER PLASTIC BABY
ARMS AS HORNS 
Drilled with screws into the gulliver appeared 
BIZ and I had pulled them from the void in the yard.
It was a progression with no form or intent 
But both would invariably present themselves 
By the time we sat preparing, eating, chatting 
Facing Jersey City across the Hudson 
A fear as I've never known took ahold 
My heart beat wildly and all the faces
I saw seemed to melt into orbs of light
Far too bright to gaze
Anywhere near 
for fear that they would 
STEAL THE SHINING 
in the stars we'd spent a lifetime looking for but never saw
THOSE STARS HAD MANY EYES
John told me it was time
I took the helmet out and tried to straighten the baby leg horns. 
I handed the bag to the lady and they both pointed the cameras at me. I pulled the helmet over my eyes and took a deep breath. 
Once I stood up from the table I knew there was no going back.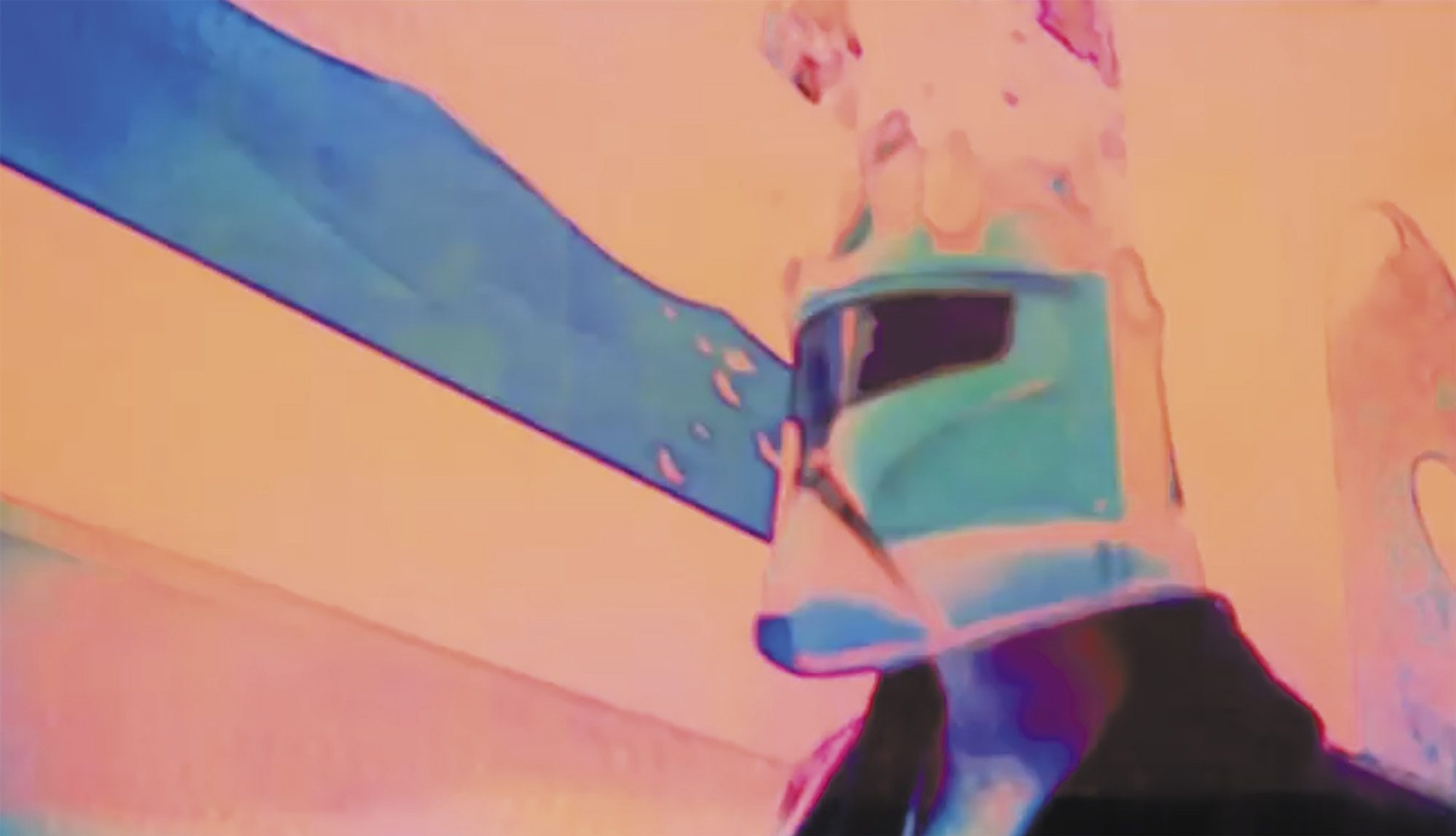 Now I'm standing in a posh shopping center in Lower Manhattan wearing a leather jacket and blue helmet with silver baby leg horns looking like some version of the Night King meets Boba Fett. Instantly I can hear the voices and cameras of tourist snapping shots making some keepsake of the wild stuff you see in The City That Never Sleeps …
I make my way walking beneath gigantic palm trees in the atrium, my stride is determined and forceful yet struck with fear. As I approach the colossal glass encased escalator leading to the Great Hall in the heart of the Oculus, I take a final gasp of air.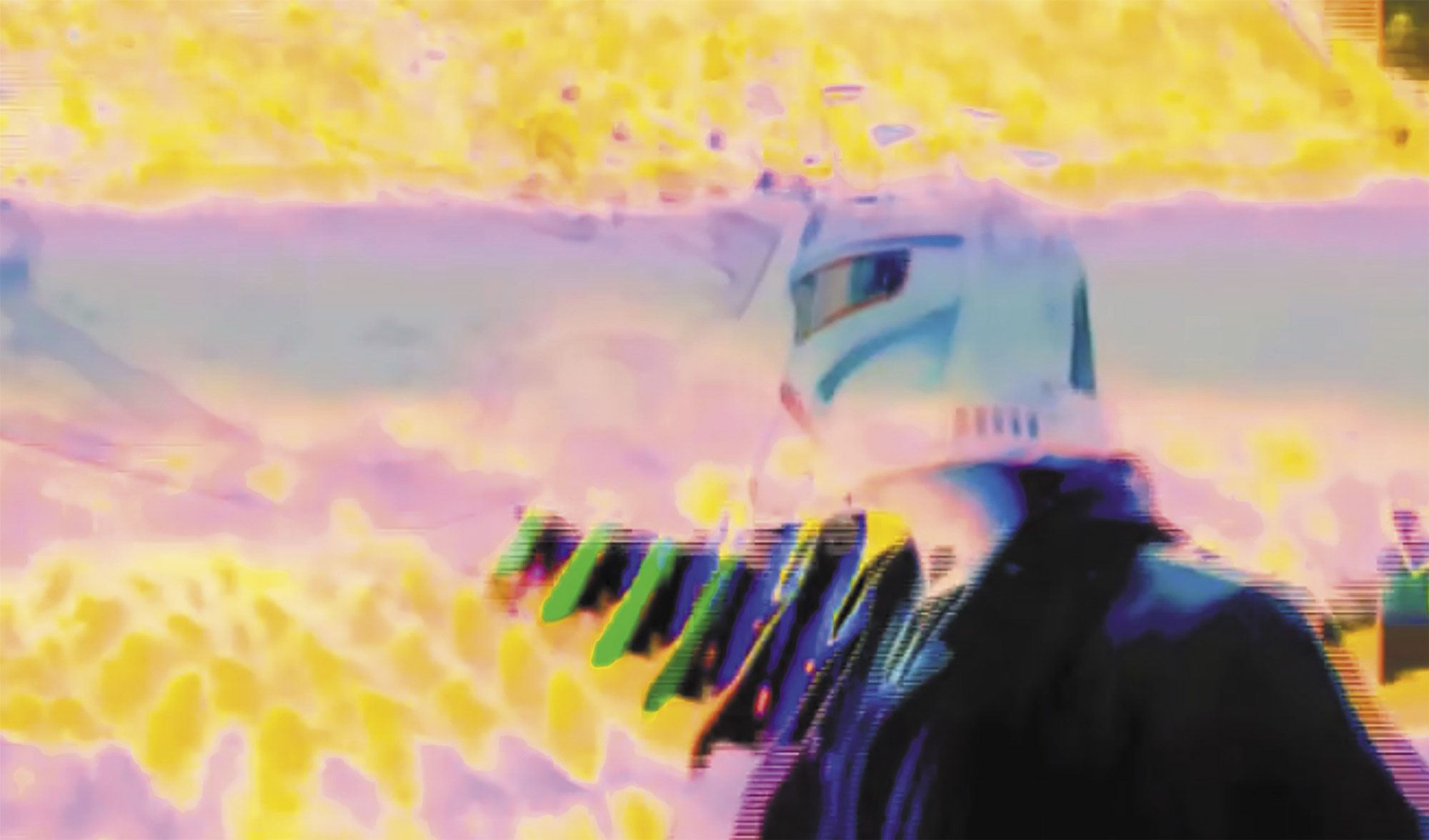 The escalator to the lower level is long giving enough space to comprehend The March,
The massive white marble chasm below the tower welcomed me 
But in no way was I welcome
The faces of the people had completely melted into the crisp white tiles as the football field-length monitor propelled my feet toward the heart of the temple, 
Everyone is looking
Grasping for their phones 
There are security people everywhere I see talking on devices and looking at me 
The monitor ripples a high-definition 
Hemorrhage of color pulling me further down the corridor as my heart pounds like a hammer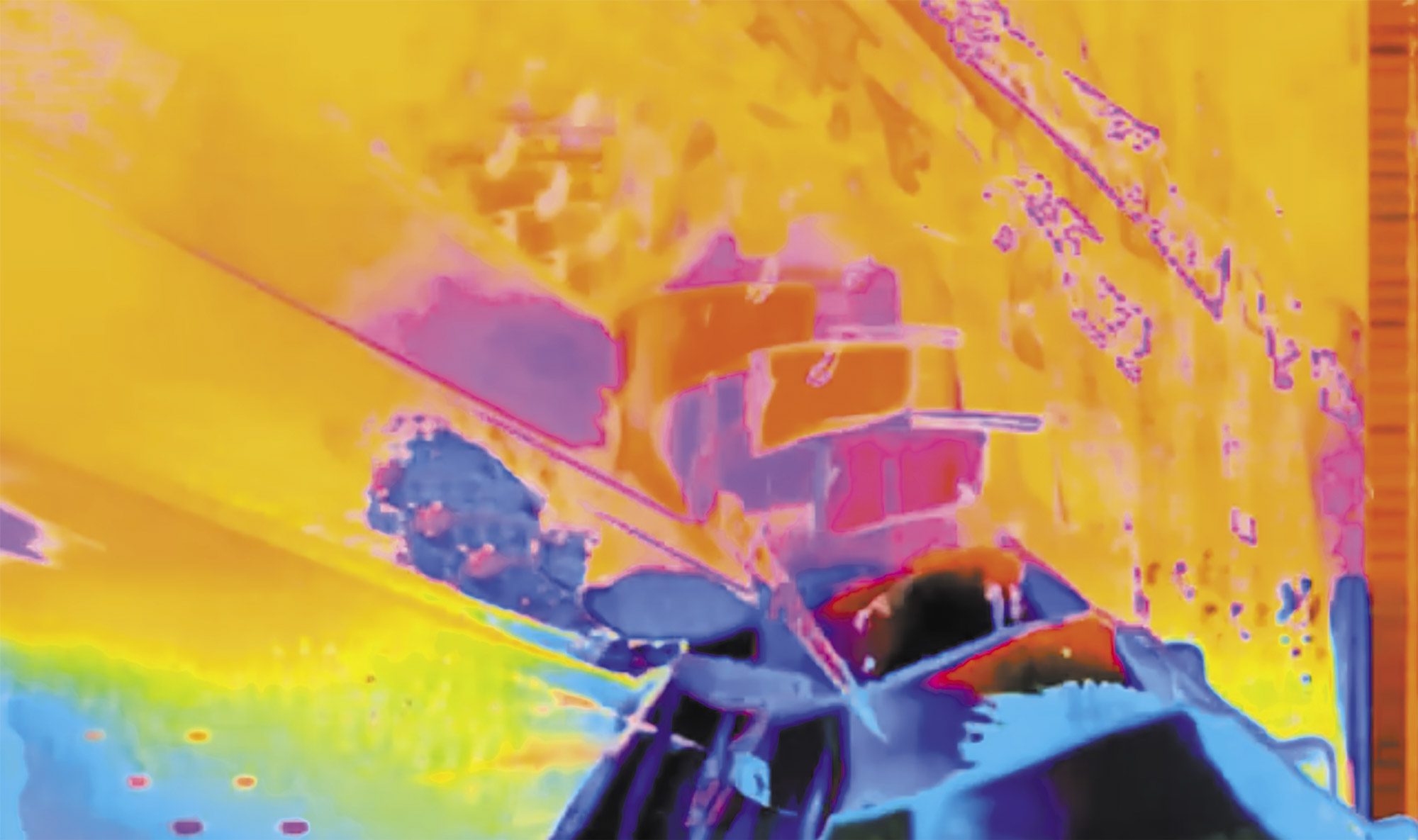 WALKING 
TRANSFORMING 
Becoming this thing
I've seen in my head 
This precipice I've put myself upon with no idea why or how I got here
I FEEL COMPLETELY ALONE 
Even though my team is following and filming my every move. 
I step cautiously as I ascend the stairs past the NJ transit labyrinth 
The great room exploded 
The belly of the mighty white whale skeleton 
Had been the place I'd dreamed of
OVER AND OVER  
I could hear The Imperial March in my head 
The timpani pounded a visceral call to order 
The sheer volume of negative 
Space consumes sounds entirely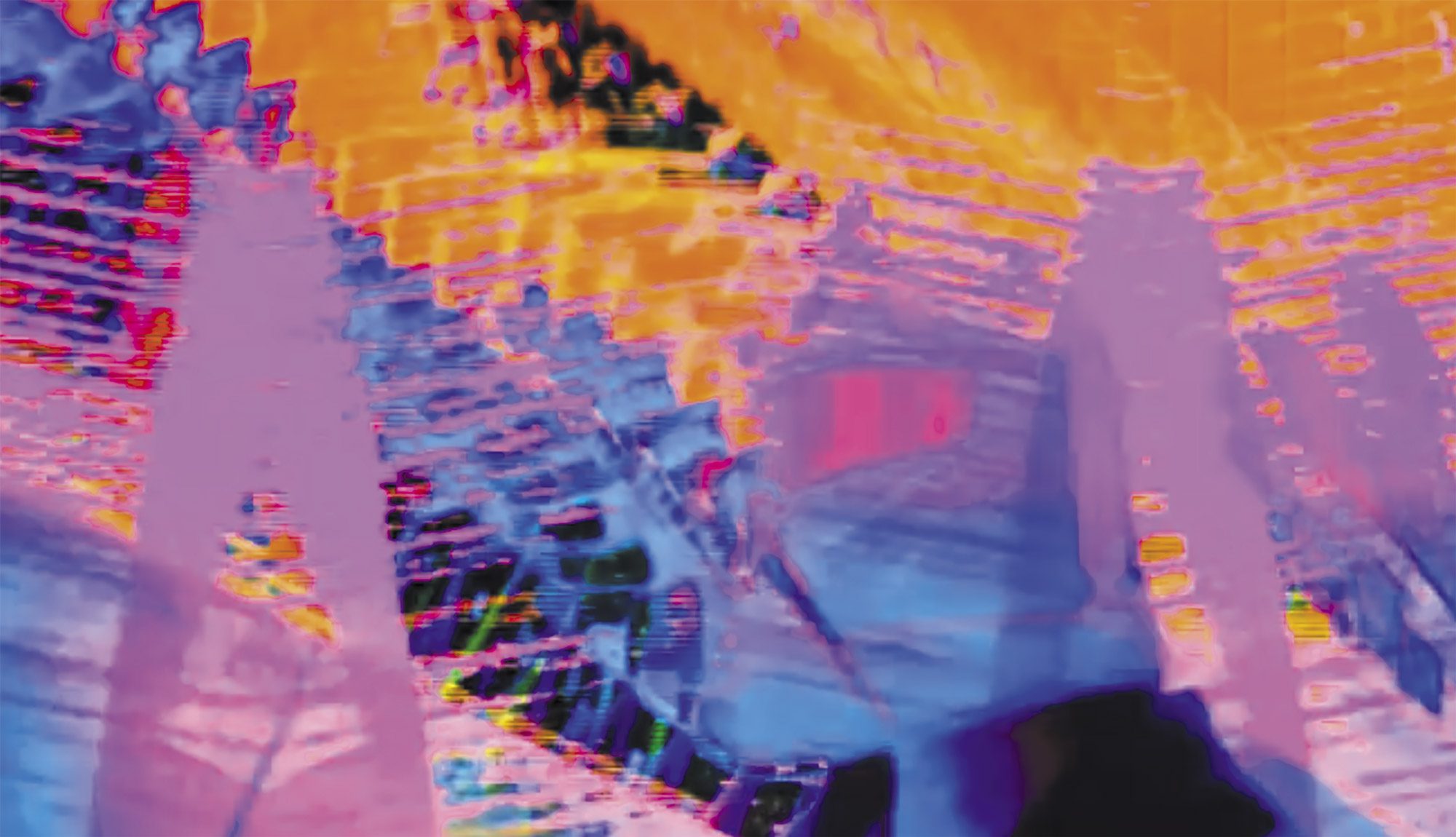 The first steps I took felt shaky 
I already had people filming me and security 
On multiple sides talking and moving toward me 
But I continued to transform and create 
TRANSFORMING 
The work 
In the space 
We dream and eat and sleep and love and talk about sweet nothings we keep to ourselves 
But burn up all too quickly in a rage right along with that thing people talk much too loudly 
yet never do
At last my feet stood in the center point of the Great Hall the synagogue of Satanic greed so sadistically cast in stone as an inverse model of compassion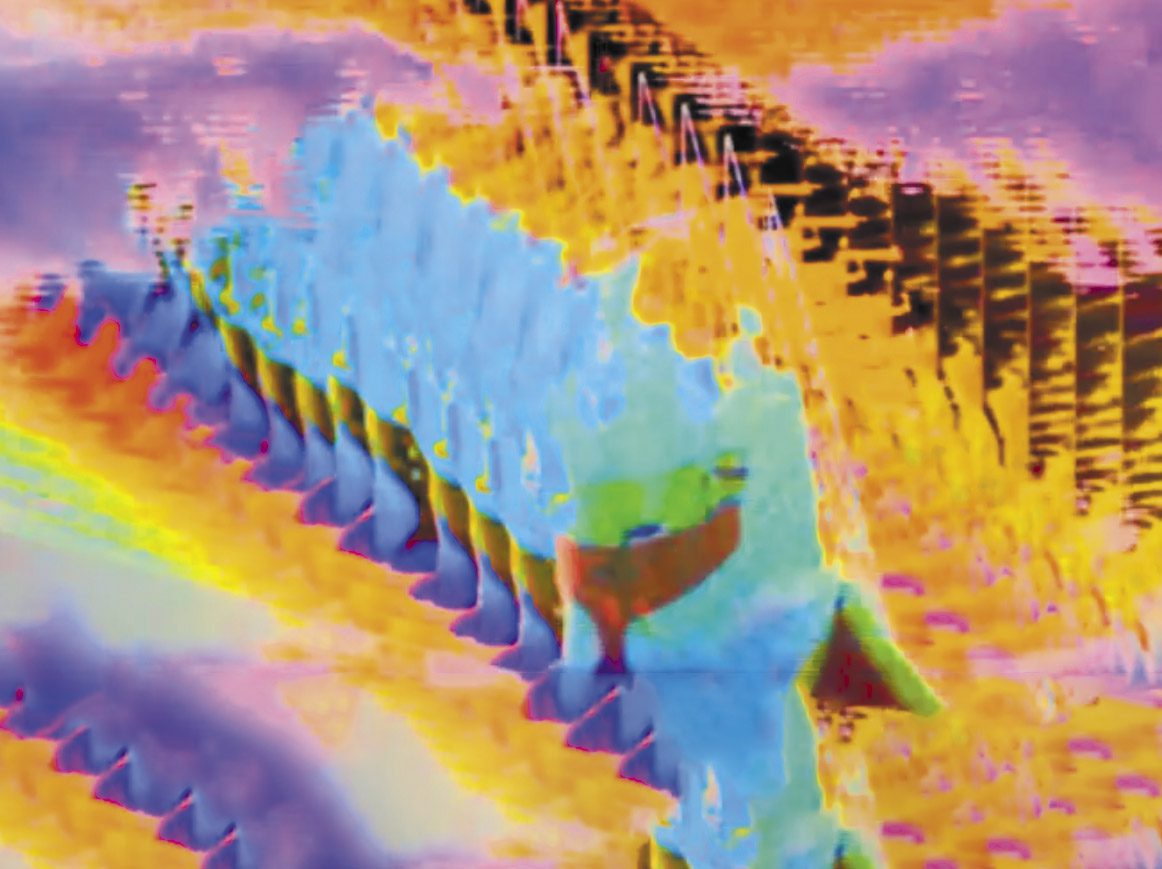 MOTIONS OF LONG RIVER BOXING 
OPENING THE PORTAL OF CHI IN 
THE SACRED SPACE I WOULD TRANSFORM 
INTO MY STAGE FOR BUT AN INSTANT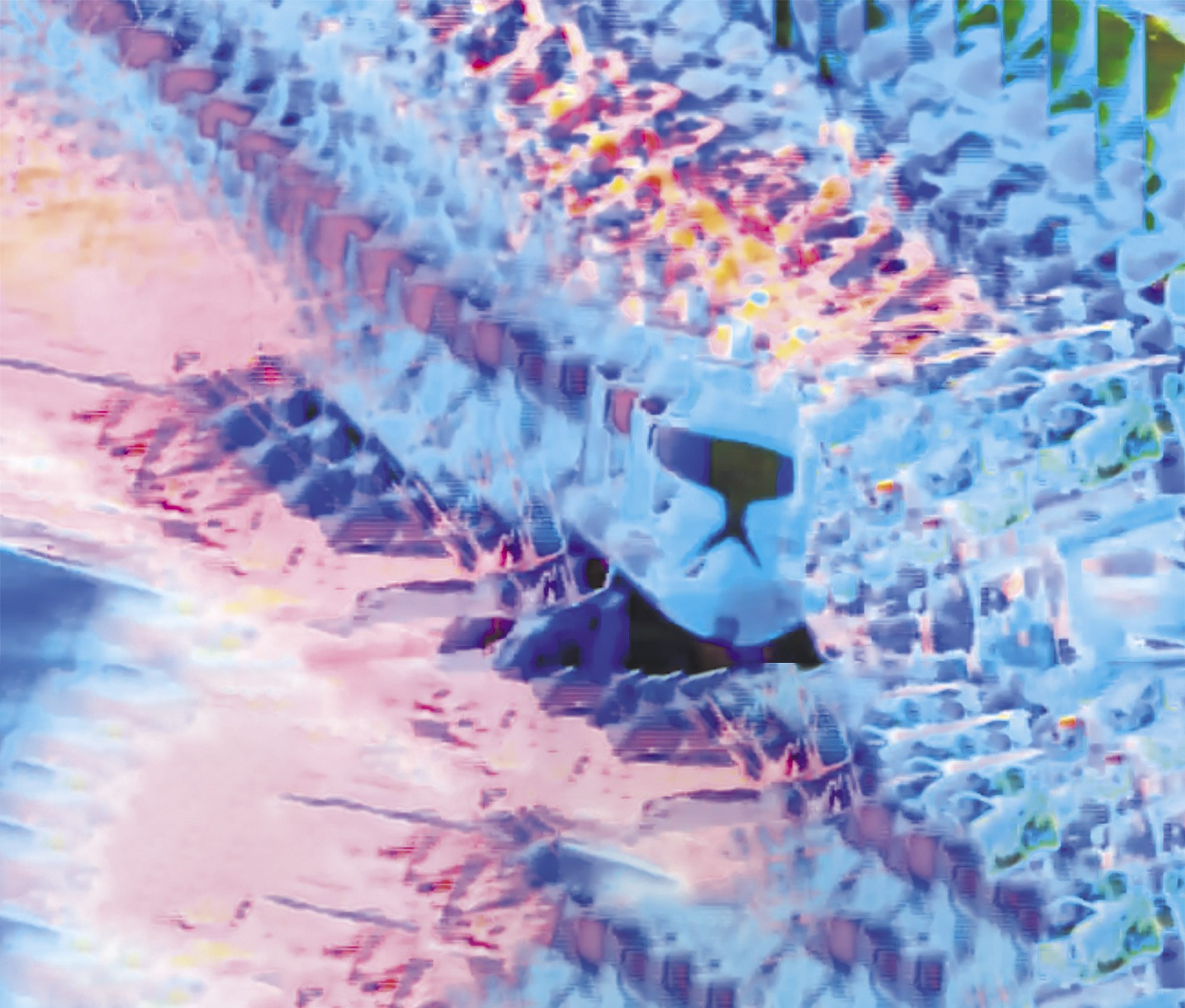 As I dropped my hands 
I completely let go and stepped out of the void 
I desperately pulled the helmet from my gulliver 
Gasping for air and sweating profusely 
I break down in tears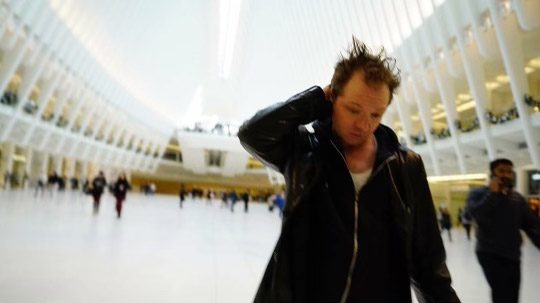 It was neither joy or fear 
But pure exposure to something that I had lived with like a dear old friend who disappears then pops up to beg the question no one asked 
How do we change? 
How do we as humans transform? 
We are born of blood and bone by others of the same stuff
But who we transform into is beyond any metric 
It lives in context and experience indelible to all sentiment creatures
As we awaken each day and continue transforming into the 
BEINGS OF LIGHT
That the universe spits us out as
WE MUST BE 
Magnanimously kind to each other and every creature in the HOPE that they too will continue to TRANSFORM and prosper
Facing our fears and annihilating the inhibition to avoid confrontation and continuing to 
TRANSFORM IS ART 
---
Zac Dunn is a psycho-social mechanic, father, musician and dreamer. Check out his music and follow him on Twitter and Instagram.
---
John Heenan aka Bindle Punk is a Colorado-based visual artist and more. See more of his visual work on Instagram.
---
Check out Zac's August Birdy piece,  4 FINGERS NEAT, to our Explore section to see even more of his work.