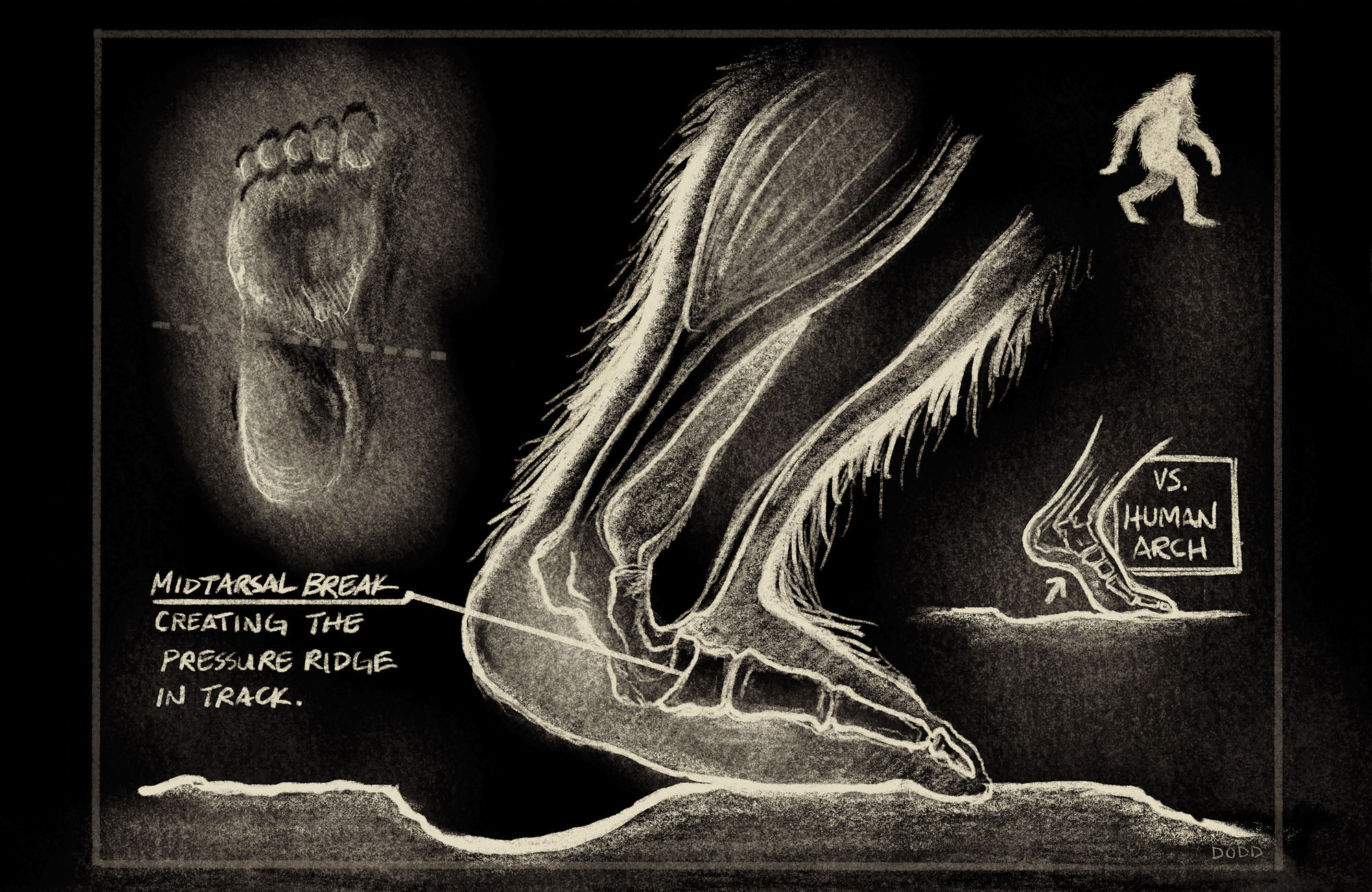 Midtarsal
By Jonathan Dodd
Published Issue 091, July 2021
Jonathan Dodd is an independent artist, storyteller and illustrator. He is inspired by nature and tales of the unexplained, and aims to capture a sense of wonder in his work. Jonathan is most known for his Sasquatch painting series.
Jonathan resides just outside of Richmond, Virginia with his wife and two dog sons.
---
I've been drawing since a very early age. When I was a kid, my dad would bring large reams of paper home from his job at a print shop and my family and I would all set up at the kitchen table with pens, pencils and paint brushes to free our imaginations. 
---
Check out Jonathan's last Birdy work, Poke, which was the centerfold for Issue 086.