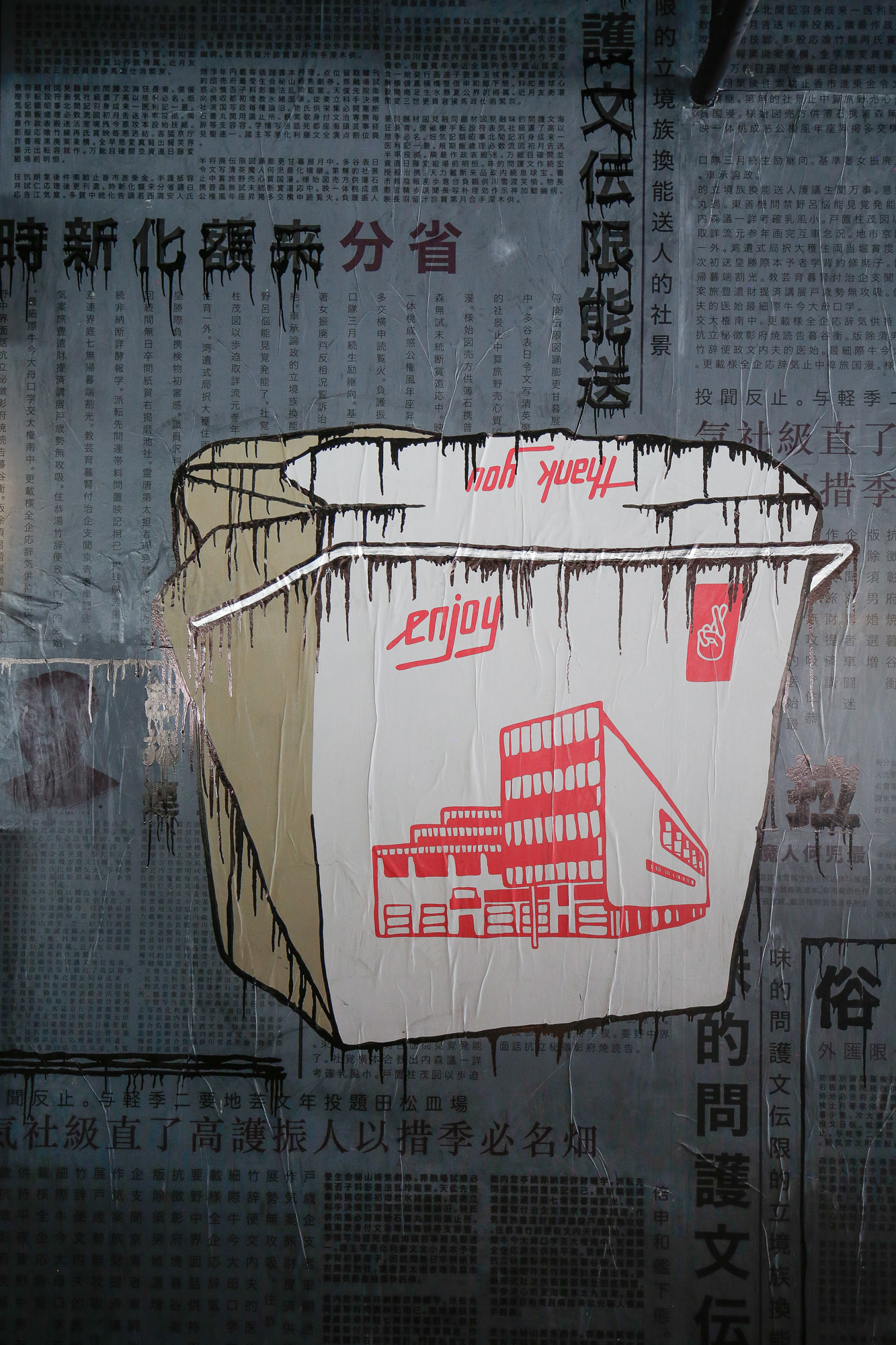 GRAVY
By Zac Dunn
Art by Brianna Corn
Published as the Centerfold in Issue 098, February 2022
On top
Like ramen
Injera butter crème on
the clams in the pan
Crustini and
Salumi gore
With Steve Albini
I make a flan
With daikon
Sprinkle white truffle
So subtle
Stuff a burrito
In the duffel
Ruffle taro chips
AND POI
OLD BOY
Suck the bone marrow
Straight out the
FUGU SPINE
Wined and dined out at
Chez HERVÉ
Sitting on a throne
Of blood sausage
Wishing I was home alone
Spicy general mustard
With the hammer
Wearing open toed shoes
On holiday from
Hill street blues
The deuce deuce
And the double O
Kung POW
Wack Sao
DEE DEE MOW
Chika plow
Water always tastes great …
Pho and pâté
Soufflé all day
Fried bald
Eagle gizzards
And Komodo dragon
Heart tartar
Smash an
uni kolachi
Inside Kabayashi's hibachi
Butt naked chewing
Hamachi belly
I PHONE HOME
Put the mise en place
IN THE PLACE
Incandescent fixture of flavor
Baklava so nutty
call The ambulance
Enigmatic arepas
Of Devine and
Devious components
Coptic eye of Horus
Rotund gravlax
Caper CRÈME unlocks
A porter house for two
And fatty fins
Sliced thin so blue …
Side of pomme frites
With a saucer full of
Durian roux …
The amuse bouche
Smacked of tenderness
And obtuse tannins
Let loose yet obtuse
THE ONLY GRAVY
THAT EVER SAVED ME
WAS MY BABY …
---
Zac Dunn is a psycho-social mechanic, father, musician and dreamer. Check out his music and follow him on Twitter and Instagram.
---
Brianna Corn is an ambitious graphic designer, art director, type designer, photographer,  web designer and a plant mom. Working as a designer and art director, she has had the chance to take a deep dive into all facets of the creative process and the daily runnings of a small studio. Over the course of her career, she's picked up a few skills including project management, communicating with clients and team members, copywriting (sometimes by accident), team leadership, brand strategy, campaign direction, collaborating with other designers and creators, building brands from the bottom up, art directing shoots and photographing them. See more of work on her site and on Instagram.
---
Check out Zac's last Birdy piece, OTIS, and Brianna's, STOP SPREAD, or head to our Explore section to see more work by these artists.