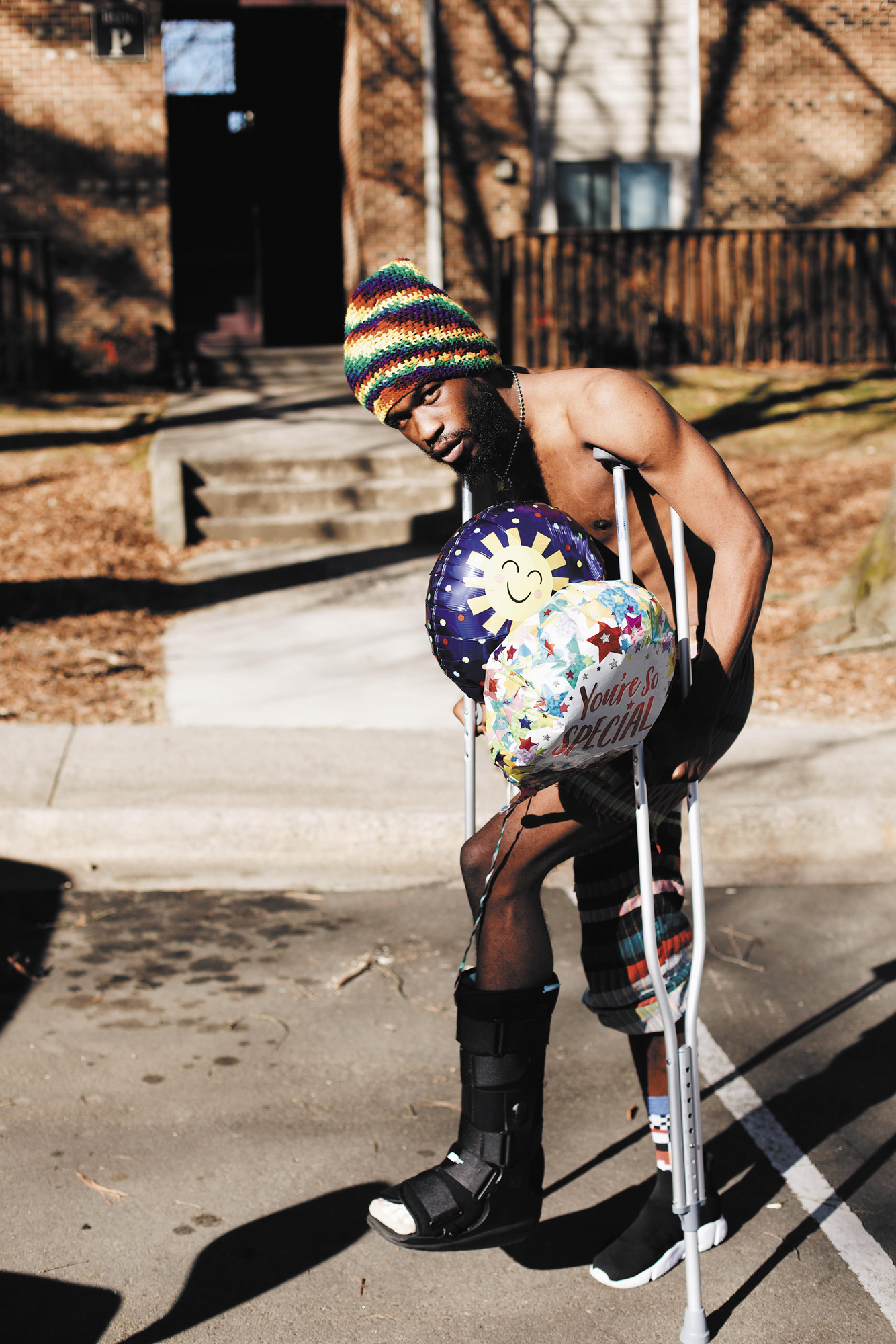 Log 158
By Godric
By Tommy Coyote
Published Issue 099, March 2022
How-2 pitch pain!
Cornered as eyes
Bitten as rain.
Turning out lights
Per memory,
Our store of shame.
I've borne witness
Tossed flame
Consulted fates
And right on time,
Alone again.
If I start to admit it
Plunge tears in rice
Won't I be finished?
Weary forever,
Inside some 20-year old night?
To tread misery
Fully-lashed, it bats!
Gnawing, no, robbing
Only.. this
Counters that.
However stained
Plucked or maimed
untuck the heat
However silent it sleeps
Even when fears creak!
Hasten to
Again, again
Our most immutable
Constant, peerless friend
It who cracks the chest!
Braids our courage
And determines
Whom wins
Again,
and again.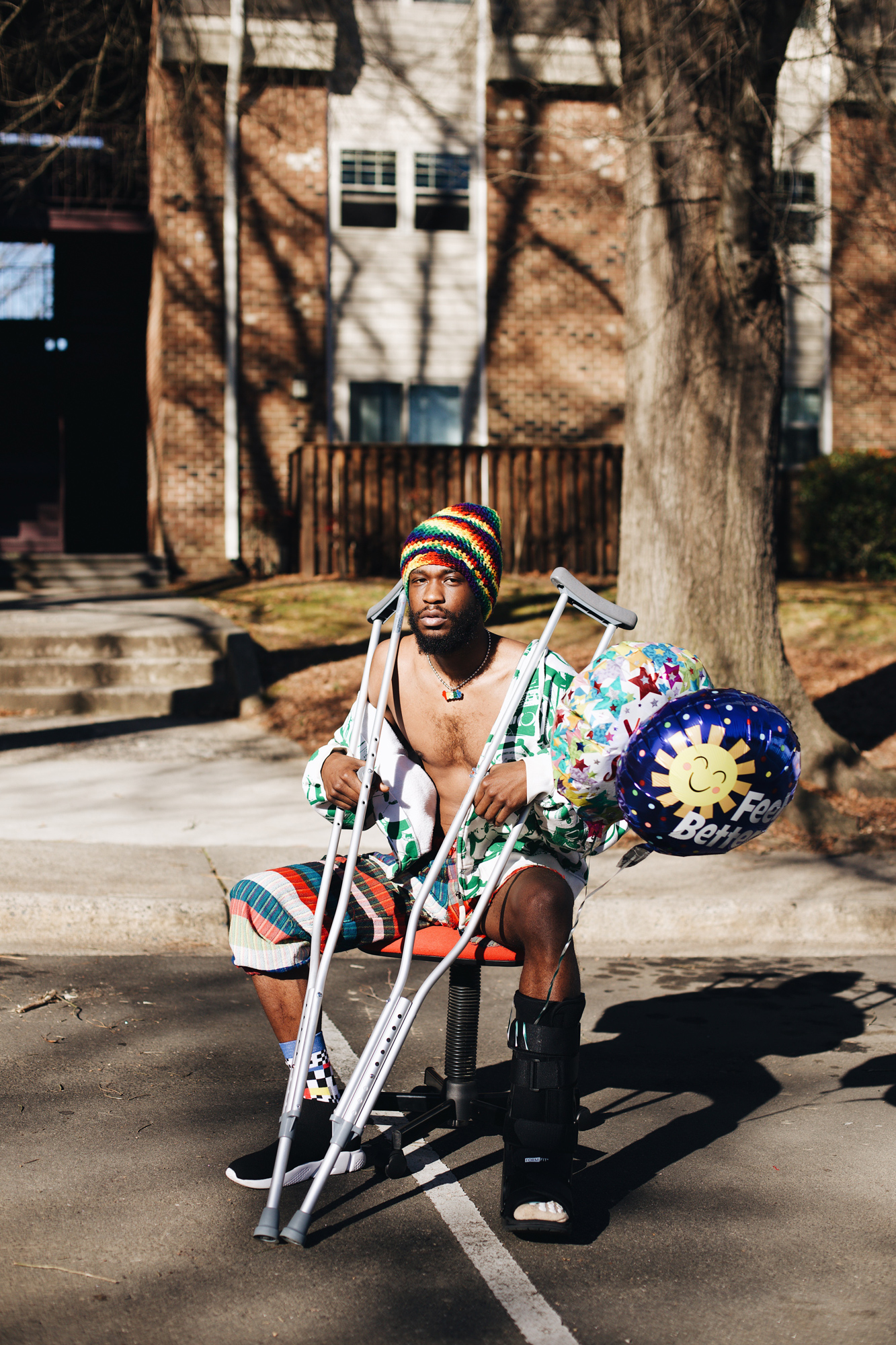 Author's Note: Pictured above is me outside my home the week after being struck by a car on the highway while standing next to mine, nearly being killed. Instead, a completely torn ACL and half my hairline missing, alongside seven weeks (at time of picture) of physical therapy was all I walked away with. Fatefully, I had just received my first copy of Birdy with my very first Log entry which at the time carried me when moving forward of any kind felt impossible. This entry marks a year since then. Thus, I dedicate Log 158 to the team at Birdy for being integral in the healing that's taken place since + the magic it continues supplying my life. All by & for language, my favorite cape in the world. Thank you for giving me a space to land it. To the mutant!
---
Check out more of GODRIC's work — (@GODRINATI): INSTAGRAM, PINTEREST, TUMBLR, FACEBOOK, TWITTER & SOUNDCLOUD
---
Follow Tommy Coyote on INSTAGRAM and TWITTER
---
Catch Godric's and Tommy's February Birdy install, Log 155, or head to our Explore section to see more of their work.