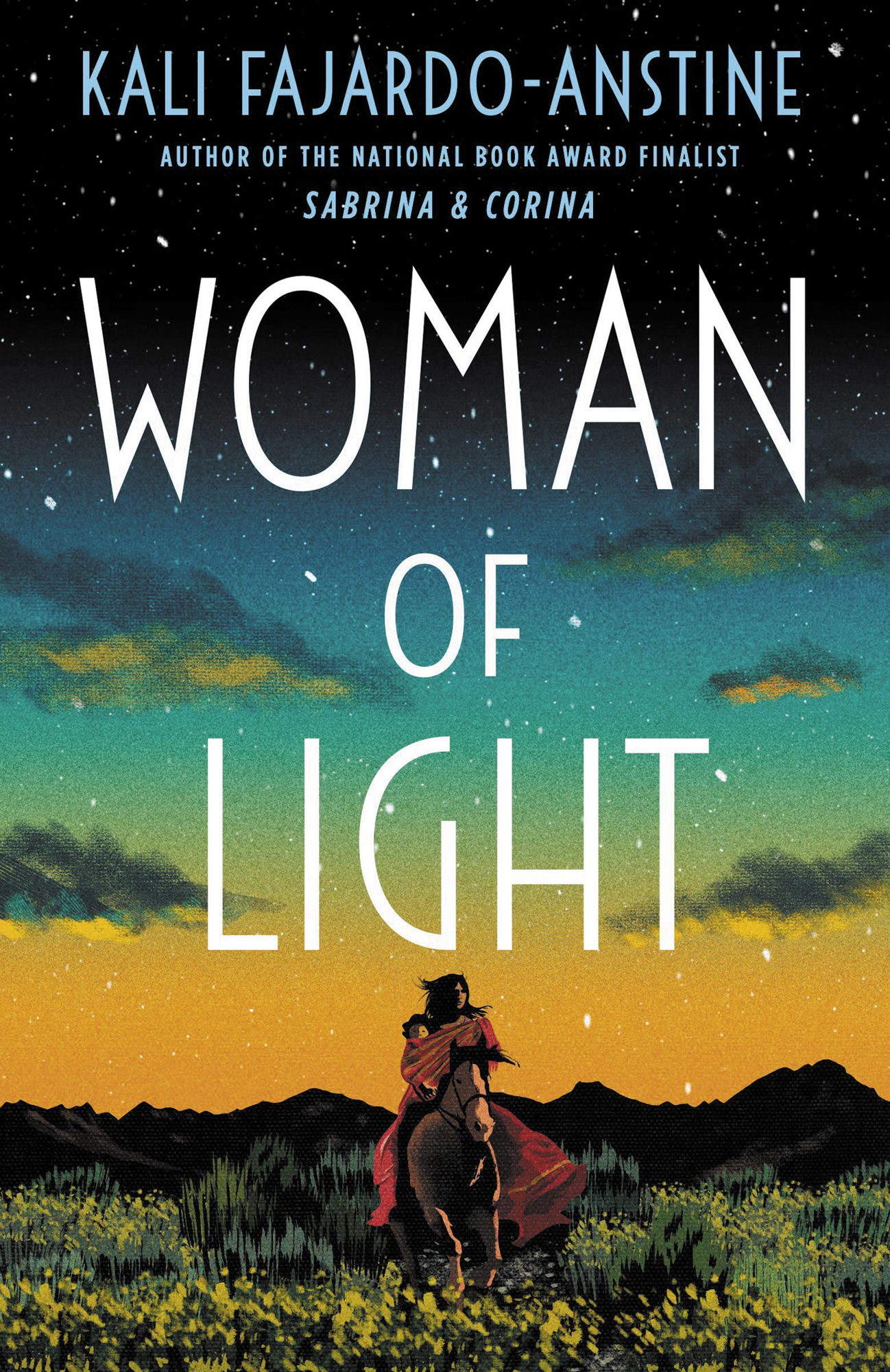 Book Club
By Hana Zittel
Published Issue 104, August 2022
Woman of Light by Kali Farjardo-Anstine (2022)
"Before, when they had lived in the Lost Territory, she was surrounded by mountains from Huerfano to Trinidad and all the mining camps in between. The mountains were permanent yet shifting, ancient though young, their white peaks reminding Luz of gray hairs while their aspen groves resemble veins. Luz felt partly made of the mountains, as if the land was family."
When the short story collection, Sabrina & Corina, entered my world I was instantly enamored with the masterfully told stories set throughout the American West, but most memorably, set in Denver. Seeing our city and this land painted so authentically, with its scars, flaws and beauty felt so special and exciting, I couldn't share this book fast enough. Sabrina & Corina is such a remarkable literary light of a book, it lets the world see Denver the way it really is, the way Kali Fajardo-Anstine has managed to capture it, and recreated what Western writing can be.
In her debut novel, Woman of Light, Farjardo-Anstine returns to Denver, but a Denver of the 1930's where our familiar landmarks set the stage for a sweeping saga of the American West. Luz Lopez, affectionately dubbed "Little Light," navigates a changing Denver living with her brother Diego, aunt Maria Josie, and working a laundry route with her cousin Lizette. Luz carries a gift, a clairvoyance passed through generations, earning extra money and aiding friends and family as a tea leaf reader. 
Luz's life is violently overturned when her brother Diego, a snake charmer, is assaulted by a group of white men after he has been seeing a white woman. Maria Josie exiles Diego from Denver as a clear attempt to steer away more trouble. In an attempt to earn more to support the family, Luz takes a job as a secretary at a law office of a family friend. There, Luz further witnesses the truly corrupt, cruel and racist structures running the city and as her life grows more complicated, her visions become more powerful, gaining sight into generations of stories gone untold.
Like all great Westerns, Woman of Light  reminds us that place is one of the most vital characters in a novel. We can fall in and out of love with the many places we call home, and the places we love can harm us, betray us, but never really leave us. Farjardo-Anstine breathes life into generations in this novel, each of the characters are so huge, familiar and lingering. Her descriptions perfectly illuminate our unique parallel of the natural and the urban in Denver, building such an authentic setting with elegant writing that the immersive experience of reading this novel becomes all consuming. Woman of Light proves again how blessed Denver is to have such a vibrant talent showing the city to the world.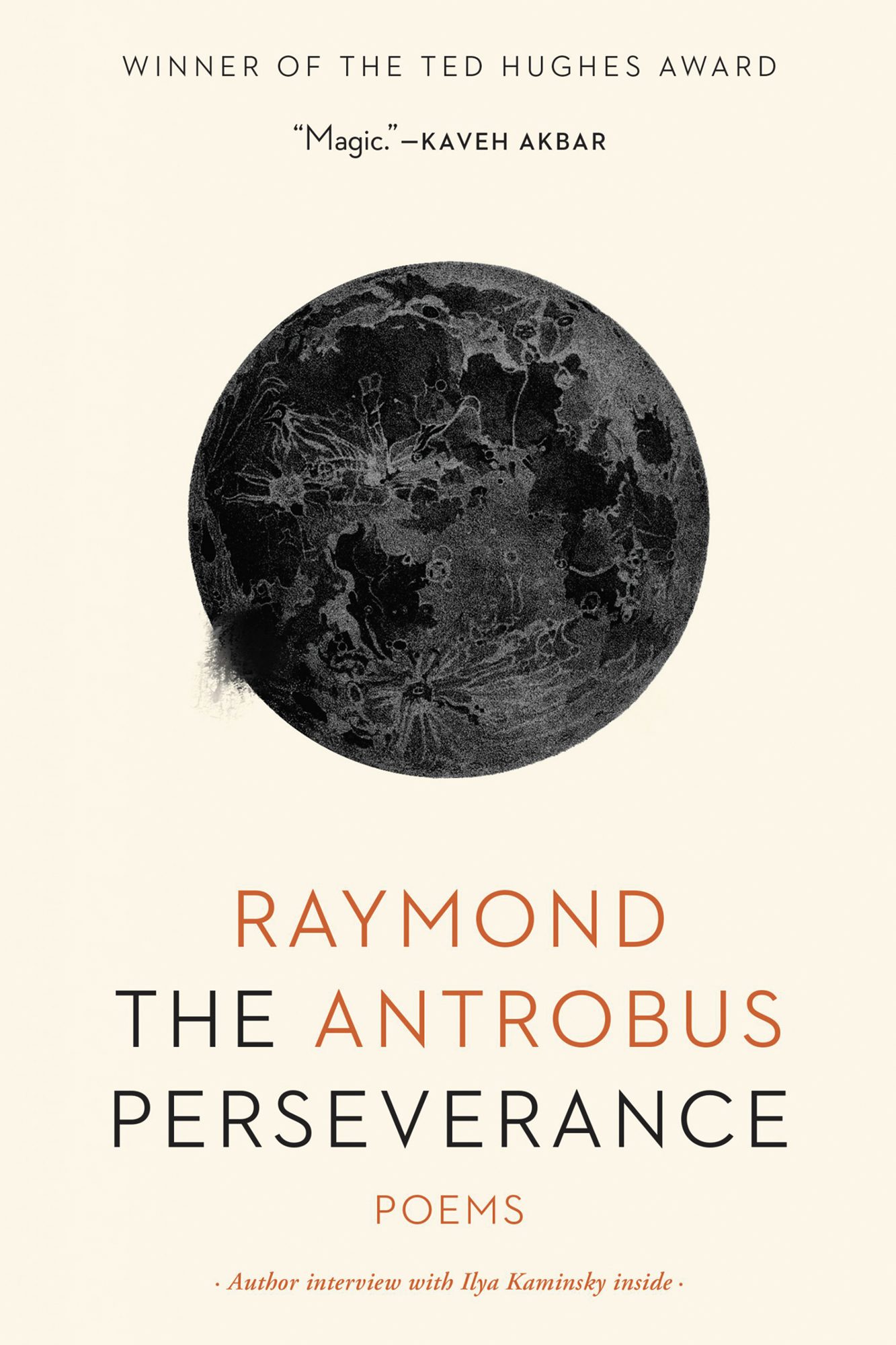 The Perseverance by Raymond Antrobus (2021)
"Deaf voices go missing like sound in space
and I have left earth to find them."
Until age 6, Raymond Antrobus' deafness went undiagnosed, his family thinking he had learning difficulties. Once diagnosed, Antrobus still struggled to fit into a world with little consideration for the experience of the deaf. In an interview with poet Ilya Kaminsky he explains, "Going back to my personal life, I noticed how low a lot of people's expectations of me were growing up and I think my deafness and race played into that. There are reports on my school report that say "Raymond is falling asleep in class; his father is Jamaican, we wonder if he is smoking weed." 
The Perseverance is Antrobus' debut collection, published in the United Kingdom in 2018, with the US version available in 2021. It covers deeply personal poems on race, homeland, heritage, disability and his complex relationship with his father. Though much of the collection focuses on moving through the world deaf, the last three poems centers on his father, and caring for him while he suffered from dementia. In the last, he recalls mispronouncing his own name as a child when his father prompts him to say it during their evening reading of the picture book Happy Birthday, Moon.
I'd like to be the Moon, the bear, even the rain.
Dad makes the Moon say something new every night
And we hear each other, really hear each other.
As Dad reads aloud, I follow his finger across the page.
Raymond Antrobus' collection is tender, angry, and raw and an ode to his experiences with deafness. The Perseverance has won the Somerset Maugham Award and Ted Hughes Award among many others. 
---
Hana Zittel is a librarian at the Denver Public Library in addition to being a librarian at the Denver Zine Librarian. She grew up in Steamboat Springs, Colorado and pretty much just likes being outside with her pup when she has some free time, and reading, that might have been assumed though.
---
Check out Hana's July Book Club in case you missed it, or head to our Explore section to see more of her past reviews.